Cats actually are quite hard for me to carve, for some reason. I decided to give this Sphinx cat a go because they are so interesting looking and I thought all the wrinkles would be fun. I also was experimenting with the two-tone, 18K yellow gold & 14K white gold, something I don't do very often. The clasp has an Australian opal and the clasp loop has a pair of little diamonds as well.
Photographing wide metallic surfaces is a challenge because of the reflection of my big black camera lens in the metal. Here it looks like the cat is crying oily tears! I wonder if they make neutral color cameras.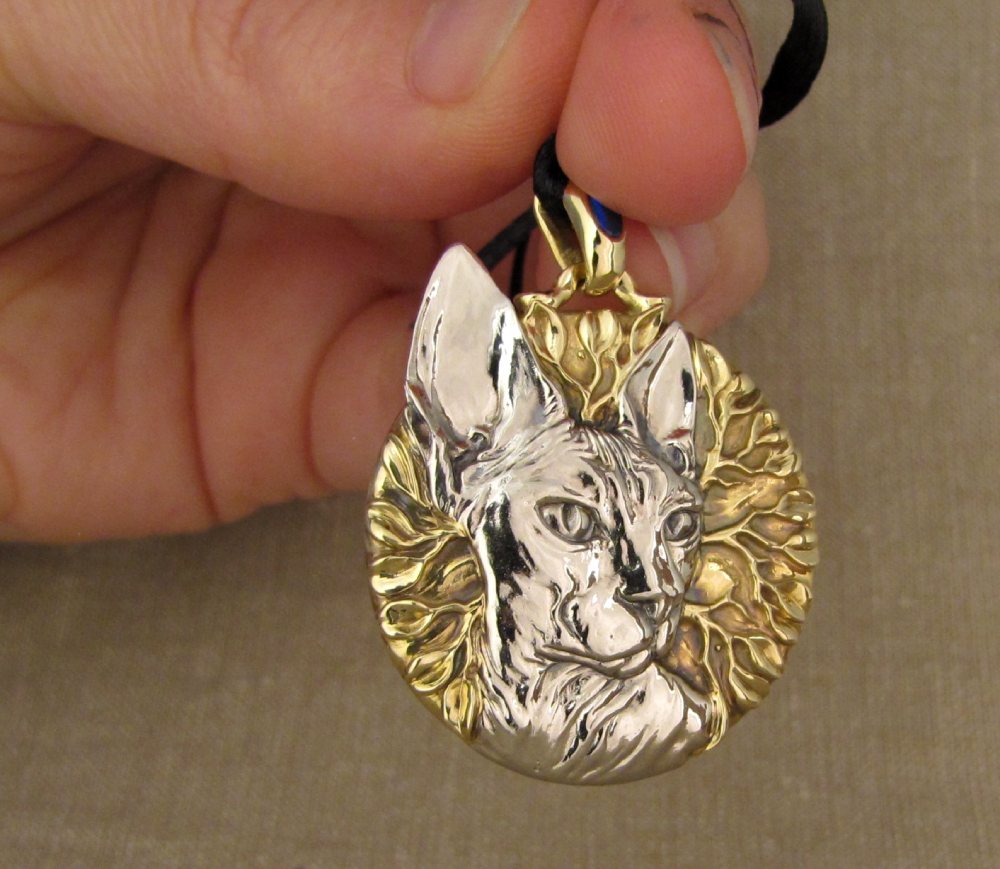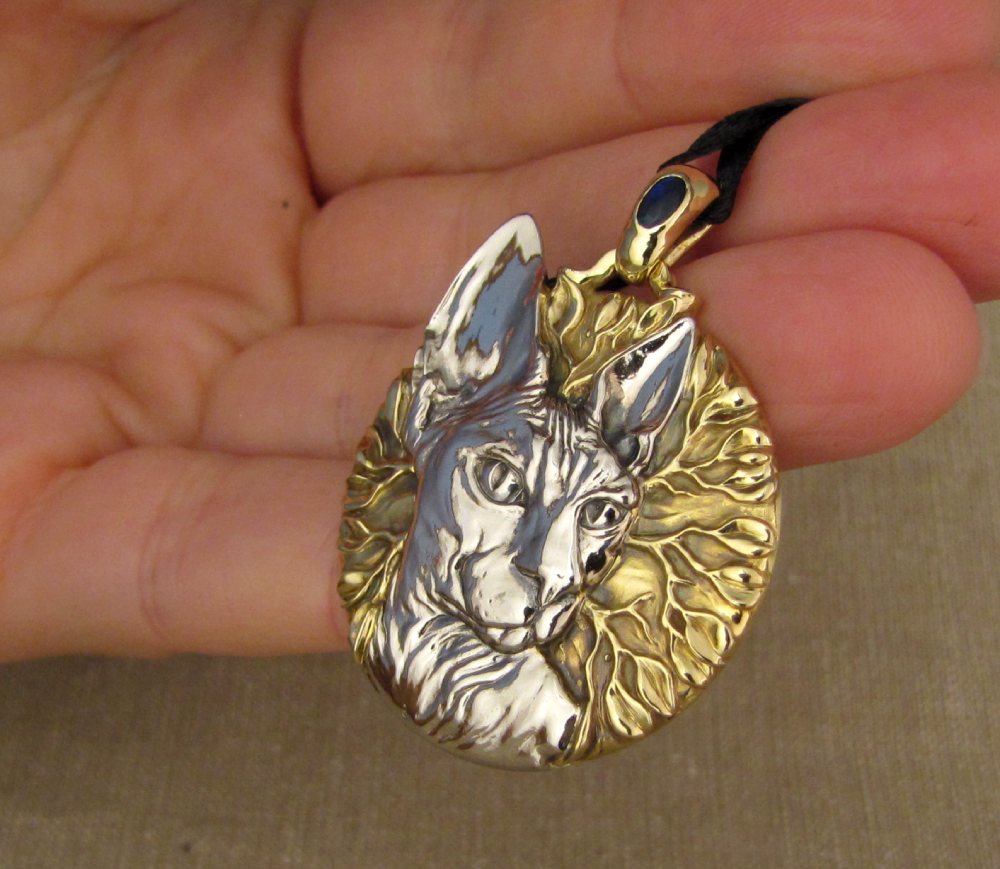 The little diamonds!