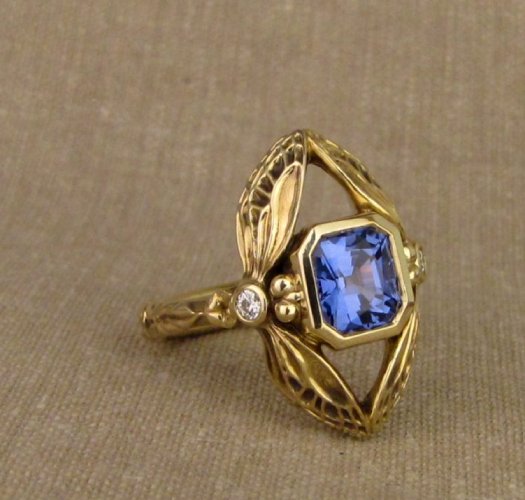 We started with a dragonfly and morning glory motif for this gorgeous blue sapphire. Then this was whittled down to only dragonflies because the two motifs together were feeling a bit cumbersome somehow.. But then I was thinking about what to carve along the elongated body of the insect, and going back to the morning glory motif ended up being perfect. Lends a bit of additional fairytale whimsy to the design.
Sapphire, diamonds, 18K yellow gold.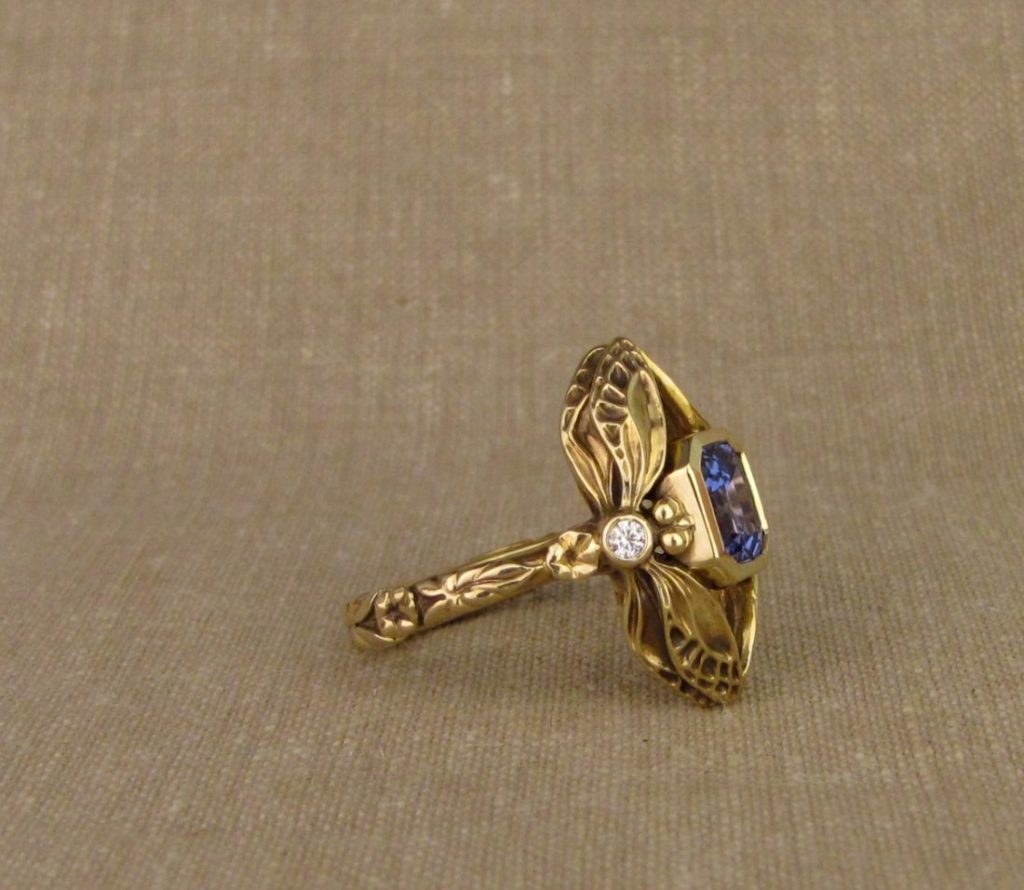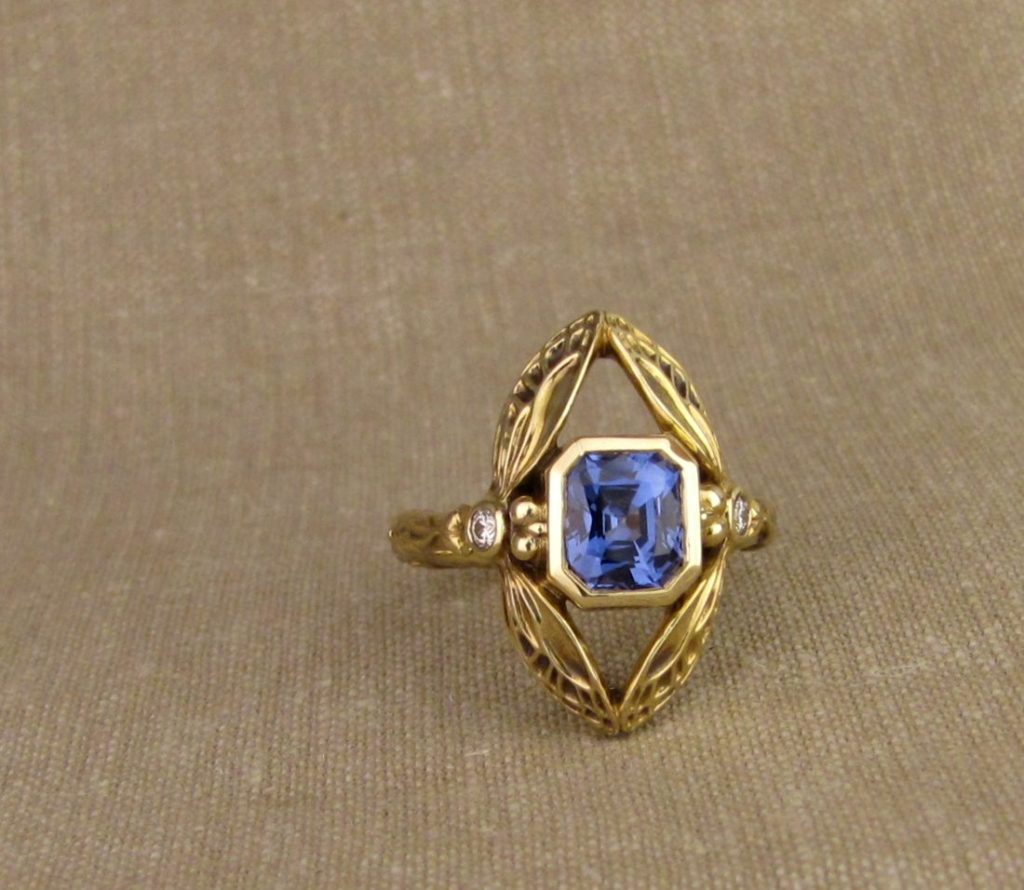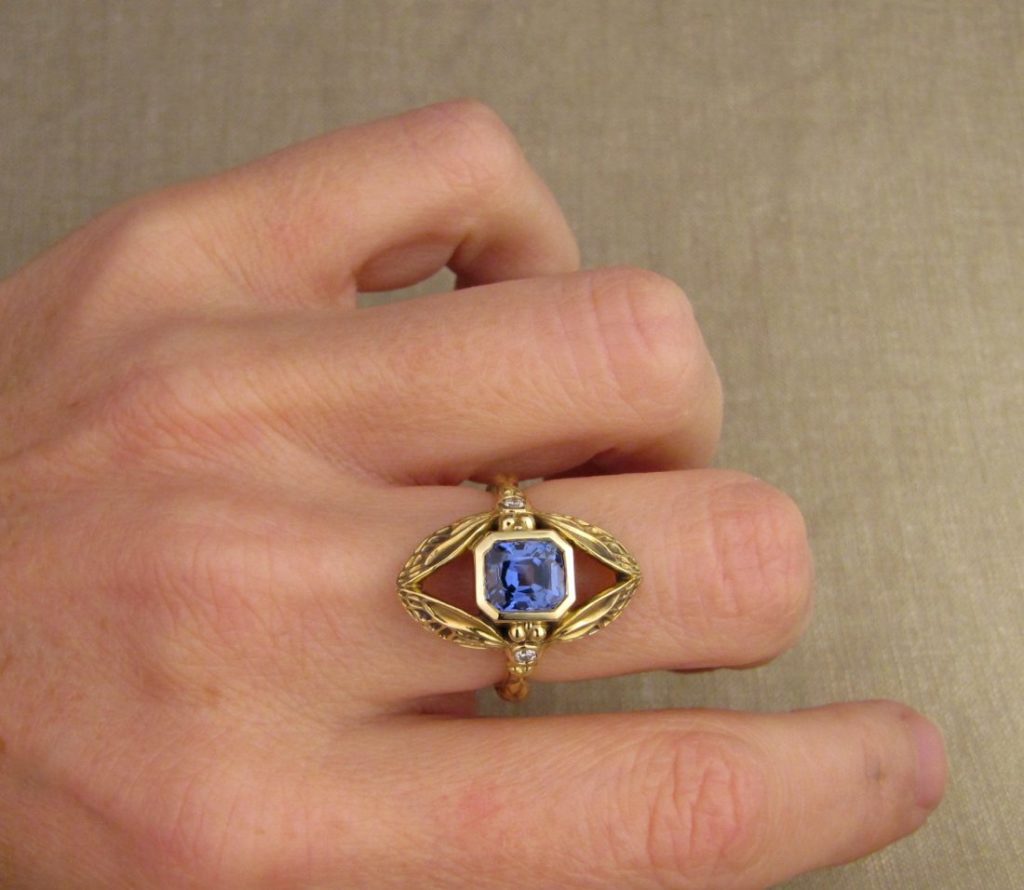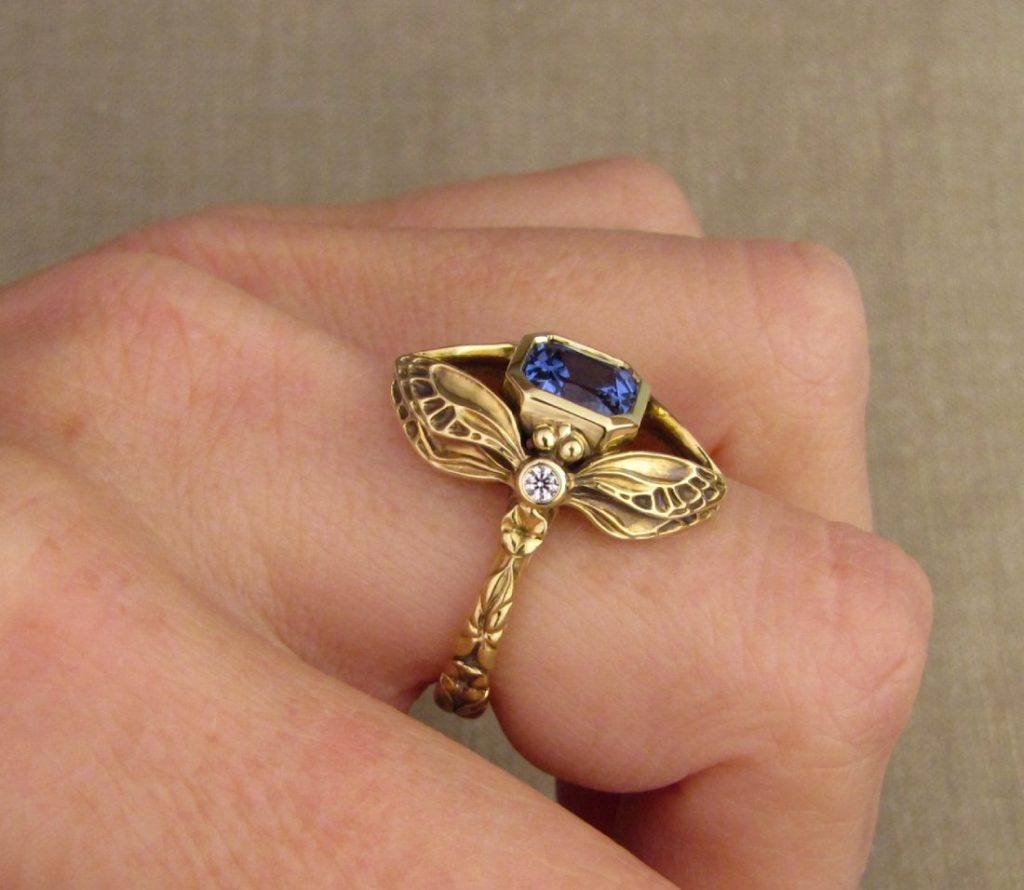 As much as I love the crazy rectangular compartmentalization in dragonfly wings, in this case, the scale was so small that going with more of a classic butterfly/cicada sort of cell structure and wing shape worked the best. Anyway, apologies to any odonatologists who read this, because if the wing structure is bugging you, you are going to flip when you see what I did to the thoraxes.