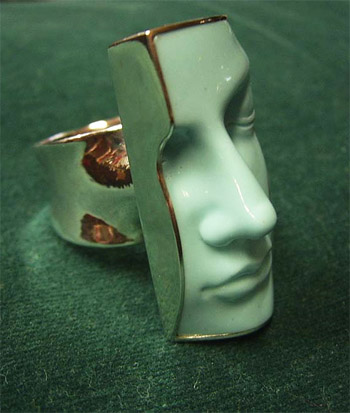 This is my current favorite jewelry artist. Everything the guy makes pretty much blows me away. I LOVE the classical carvings and the use of unconventional materials (PVC pipe, epoxy, steel mesh, pet bottles, beer cans, the man makes a kick-ass brooch out of a plastic Asahi beer cap). I don't see a whole lot of carving in jewelry.
[Agate, 18K gold] This was a ring that got chipped and returned for repair. The gold part is the repair. How awesome is it that the repair makes the ring even better than it was originally.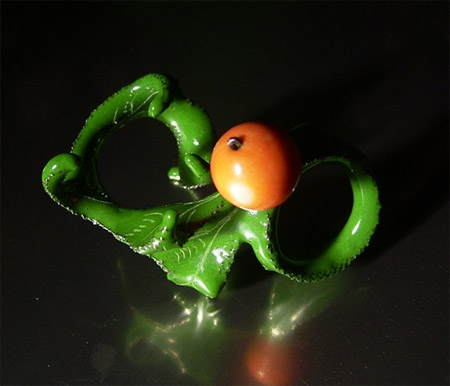 [Stainless Steel Wire Mesh, epoxy , coral]

Seashell, 18K gold (carved body ring)
When I was a kid I used to have these weird half-awake sensory dreams. Usually there was something impossibly massive in magnitude competing with something supernaturally calm or smooth. This translated into many different scenarios in my childish mind: A massive freight train screaming and clanging so loud about to blast through the wall of my room. Galaxies of unidentified hugeness trying to force its way through a hole the size of a pinhead. When I was young, the dreams really frightened me but as I grew older, I gained control of them and sort of had fun tripping out on them. They grew less frequent in my late teens and I had my last one my second year of college. I missed them at first but of course have grown used to not having them. Every now and then, something I see will remind me of the dreams, the weird feelings I had from them. Some of this guy's carvings remind me of them but I really can't say why or how.
Here's a brooch that he carved out of a bit of pvc pipe: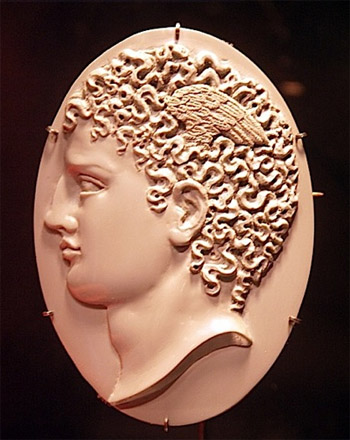 I can't stop posting images! Look at these pieces he made out of aluminum beer cans: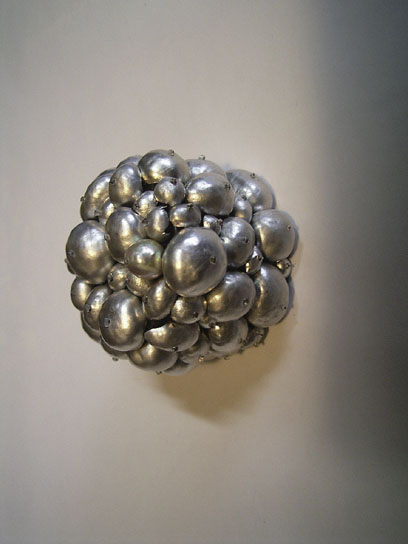 Ahhhhh, the rose ring. Sigh.