Archive for February, 2017
Monday, February 13th, 2017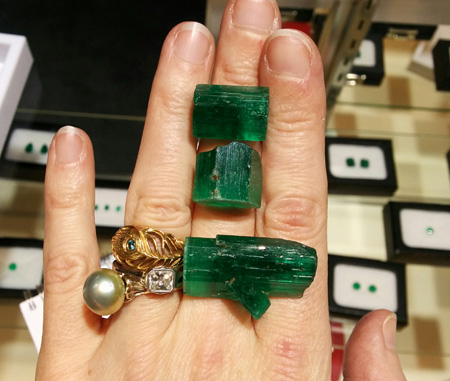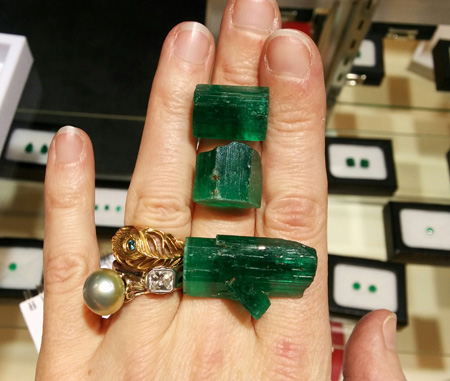 Yet another Tucson gem show in the bag. I got a bunch of things. Some I needed for current projects, some I needed only to make my monkey brain happy.
The above is some giant beautiful emerald rough. It wasn't for sale, but rather just for show (it would then be cut into the finished stones that were for sale).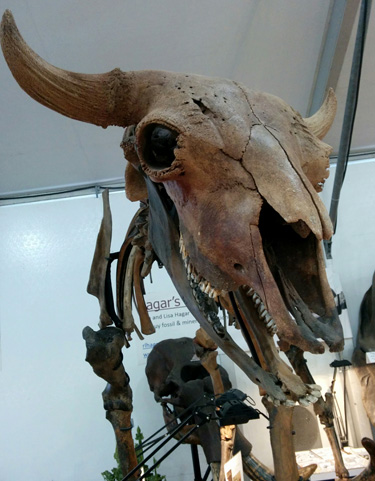 There was also a lot of this! This is a large proto-cow. (Aurochs maybe?) I thought he had a nice expression on his face. He may have been a she though, and she might actually have been really pissed when she died. But her fossilized skull looks quite chipper. Funny how that works.
More more more: (more…)