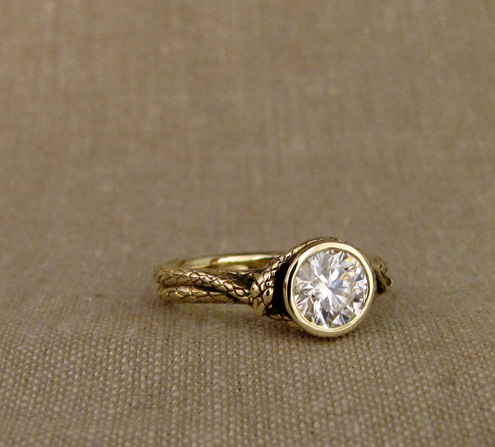 My coiled snake solitaire has been modified to carry a 1ct stone!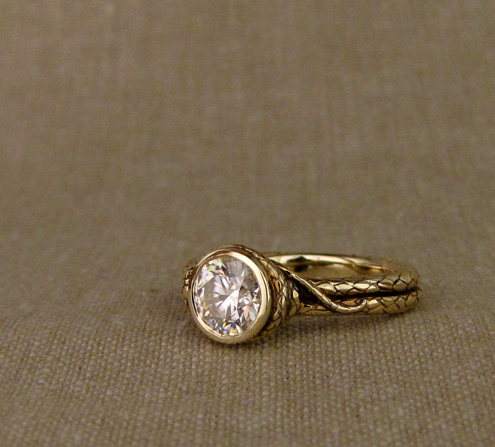 More pics after the click: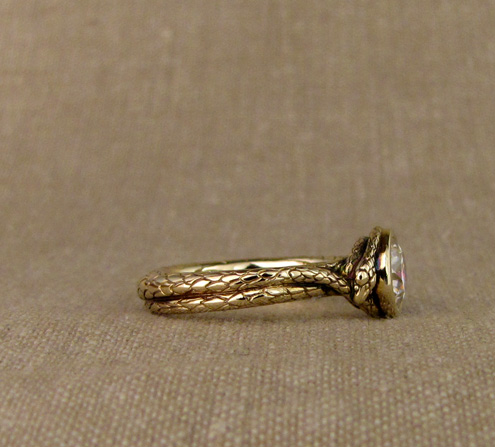 I was actually a little worried the the balance would be a bit odd, but it worked out really nicely. I exploded open the bezel area and re-carved the snakey coils around the sides of the stone. The shape is different from the original ~4.5mm stone, yet I think it looks really good (this stone measures around 6.6mm).