This is my new favorite shop design. YES: I have this design available in my shop as a customizable design—you may choose your stone and metal.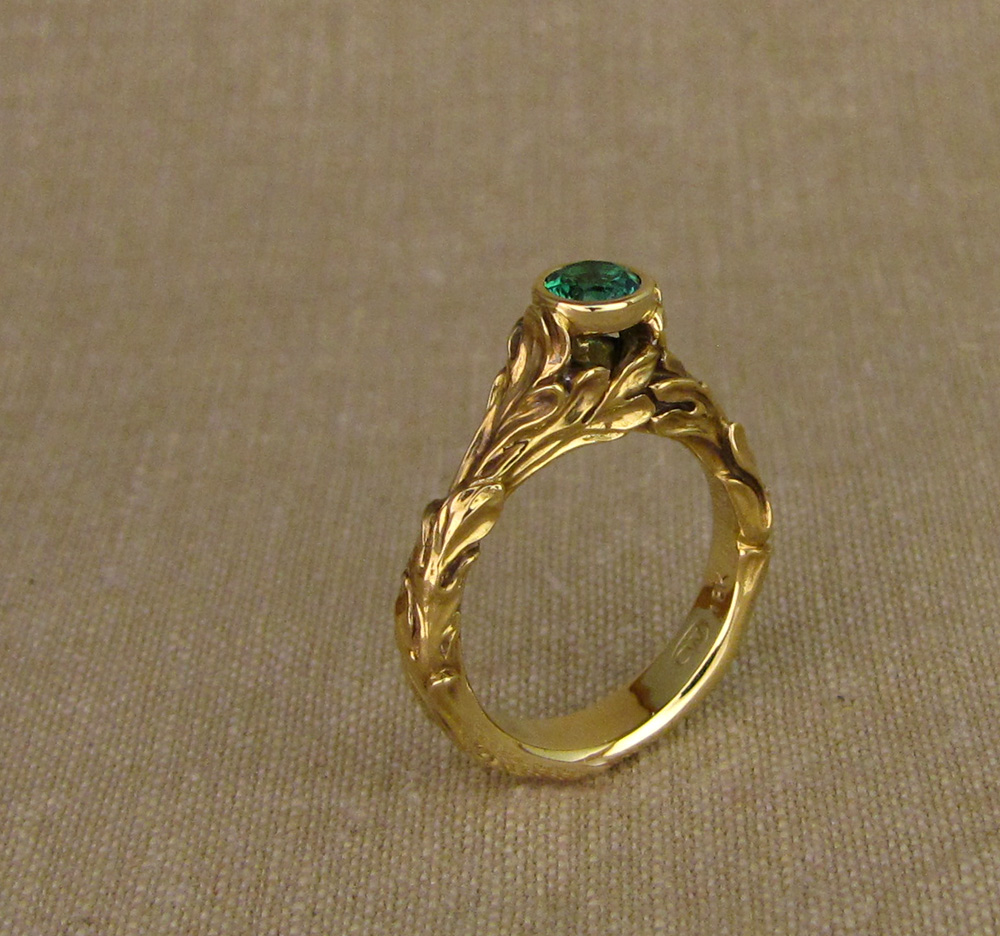 The one shown in these photos is 18K gold with a 4.6mm emerald of exceptional quality. I wore this ring for two days straight until I sold it. I think I need to make myself another one 🙂 Two days was not enough. Seriously, I am so psyched about this ring!
So many more pics after the click: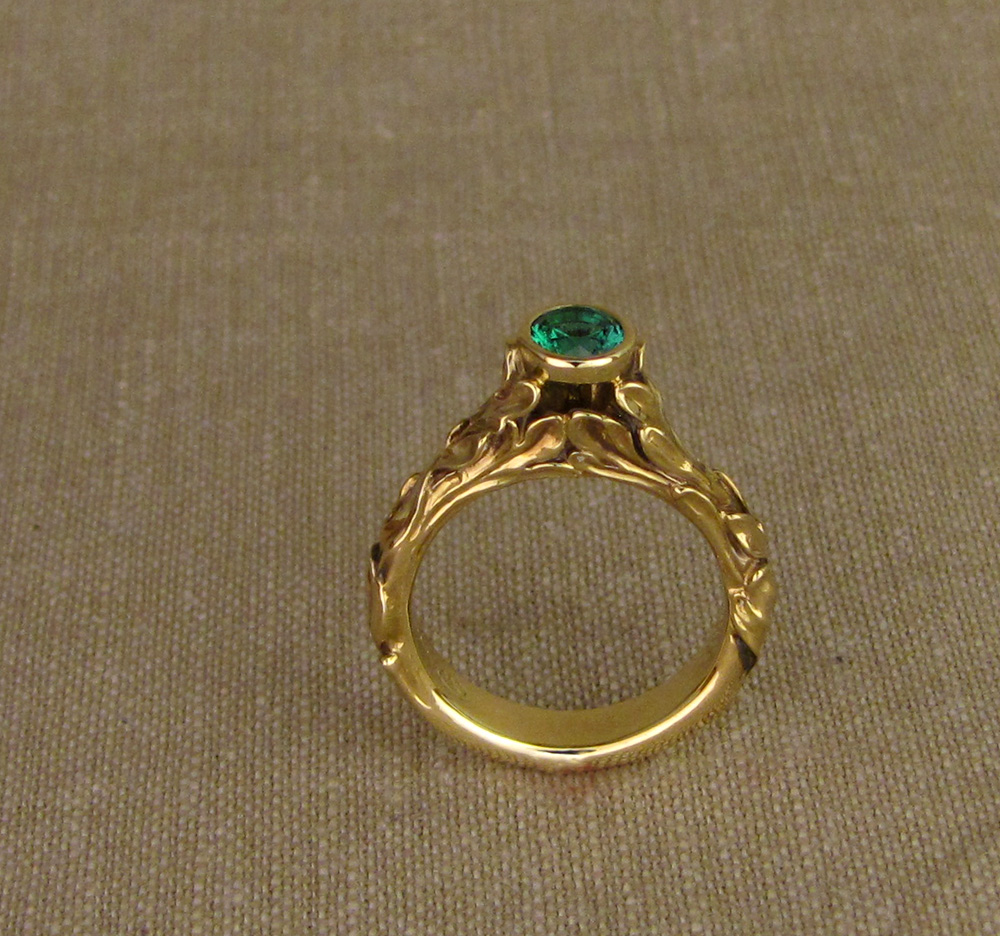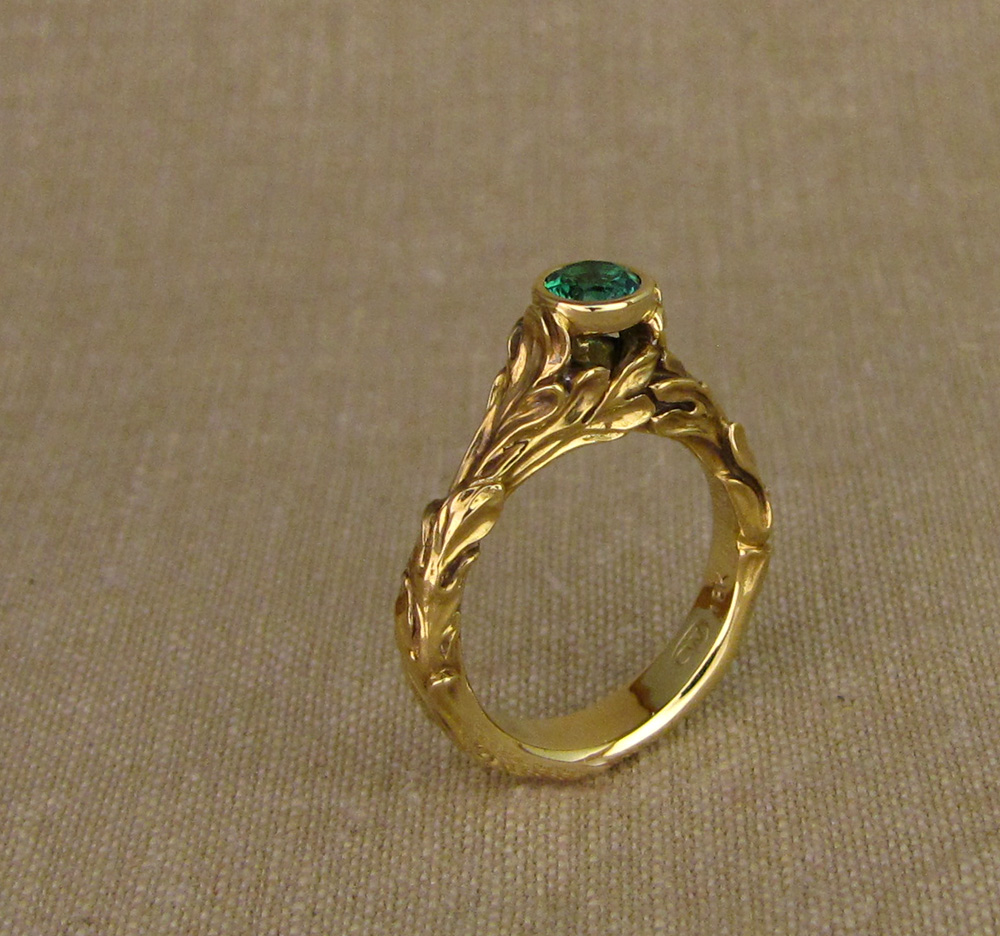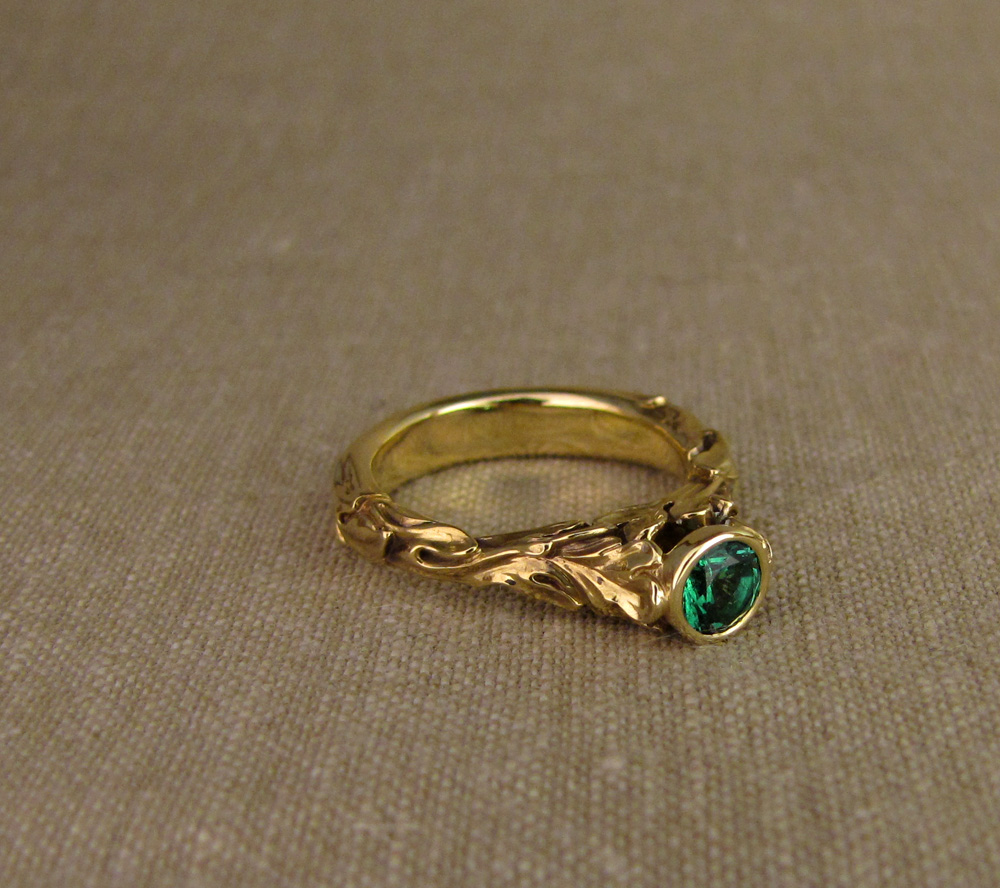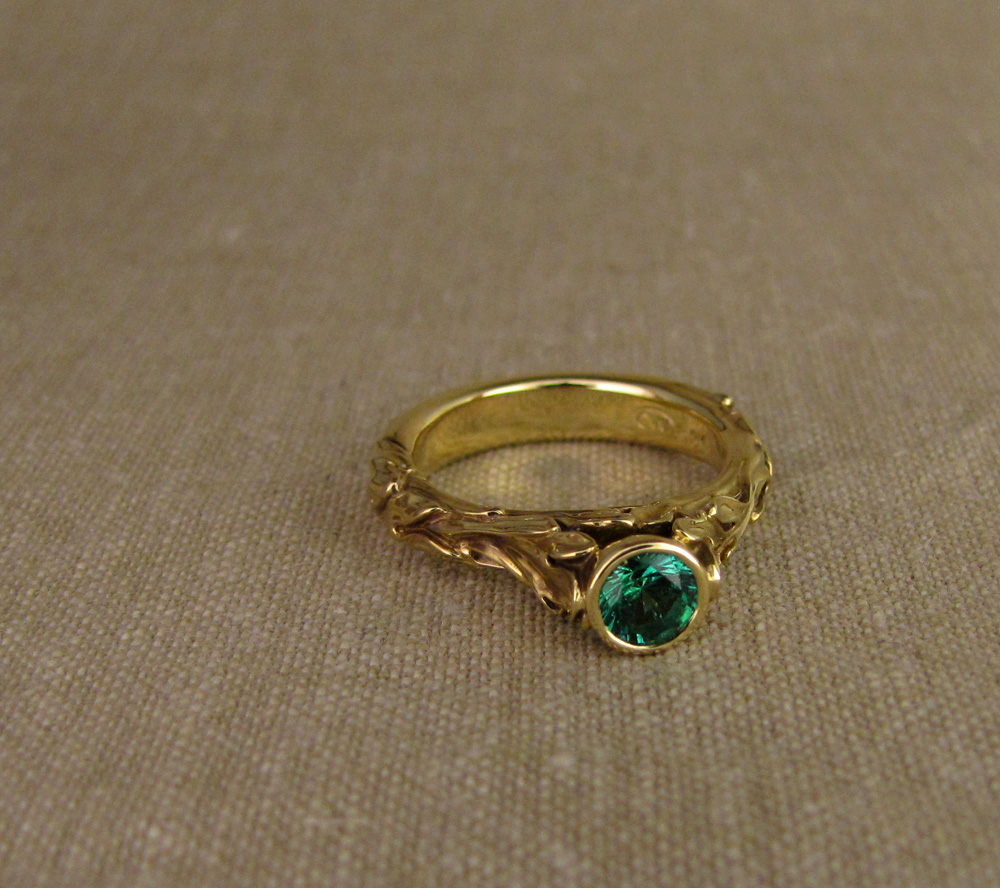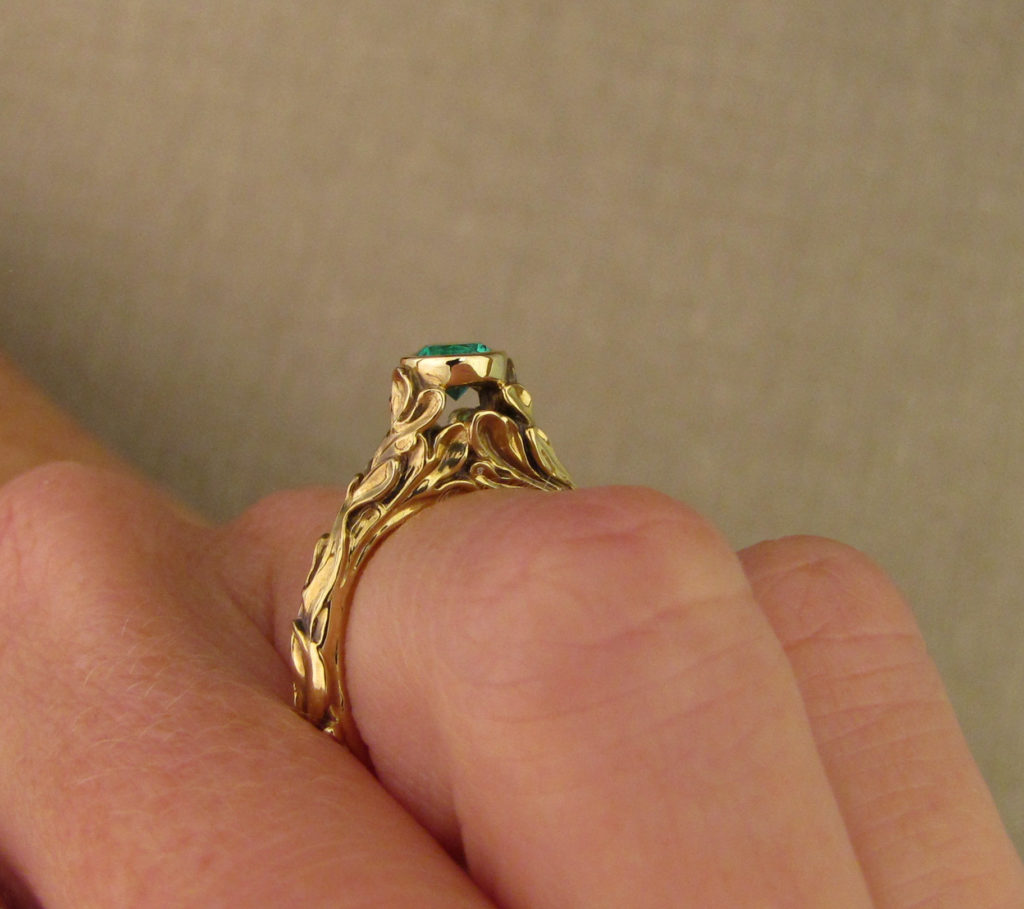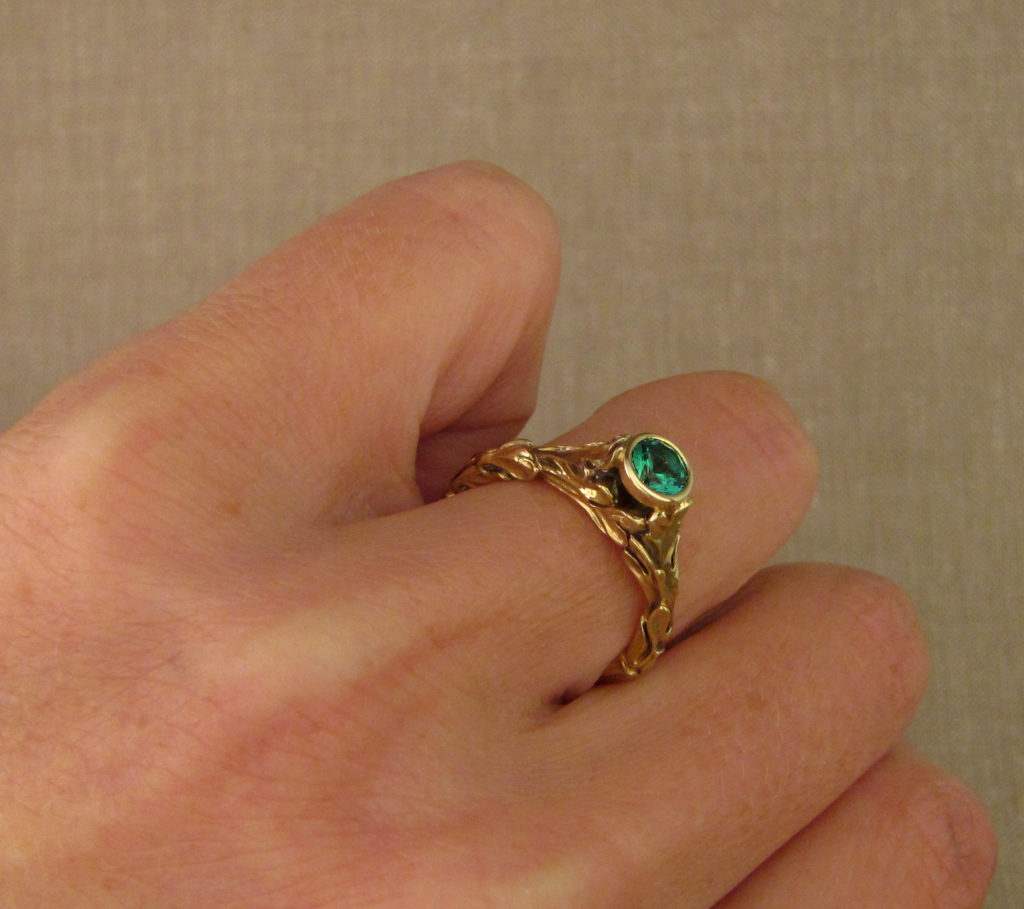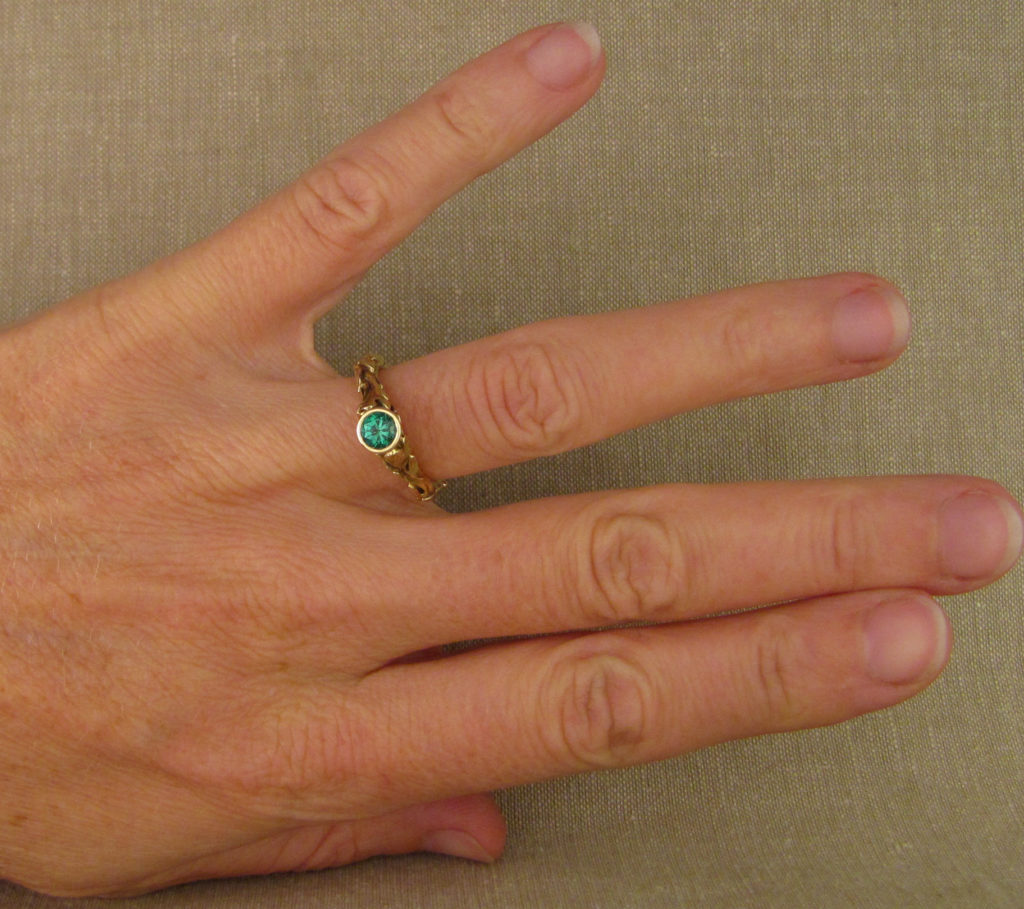 I feel like when I make another one for me, I should choose a different stone. Maybe a red spinel or a Pariaba tourmaline, I'm thinking. The thing is, I love how good the emerald looks in this ring, I'm actually having a hard time imagining it with anything else. What would you choose?