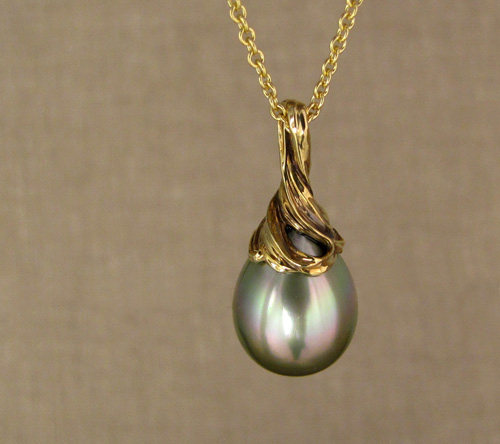 This pendant was inspired in part by Fujikasa Satoko's sculpture. She makes these blindingly gorgeous flowing sculptures reminiscent of billowing silk, crepe-y poppy leaves, Loie Fuller's dress dance..
The pearl is super smooth Tahitian with a cool greenish-pistachio color and lots of rainbow-y overtones. More images after the click: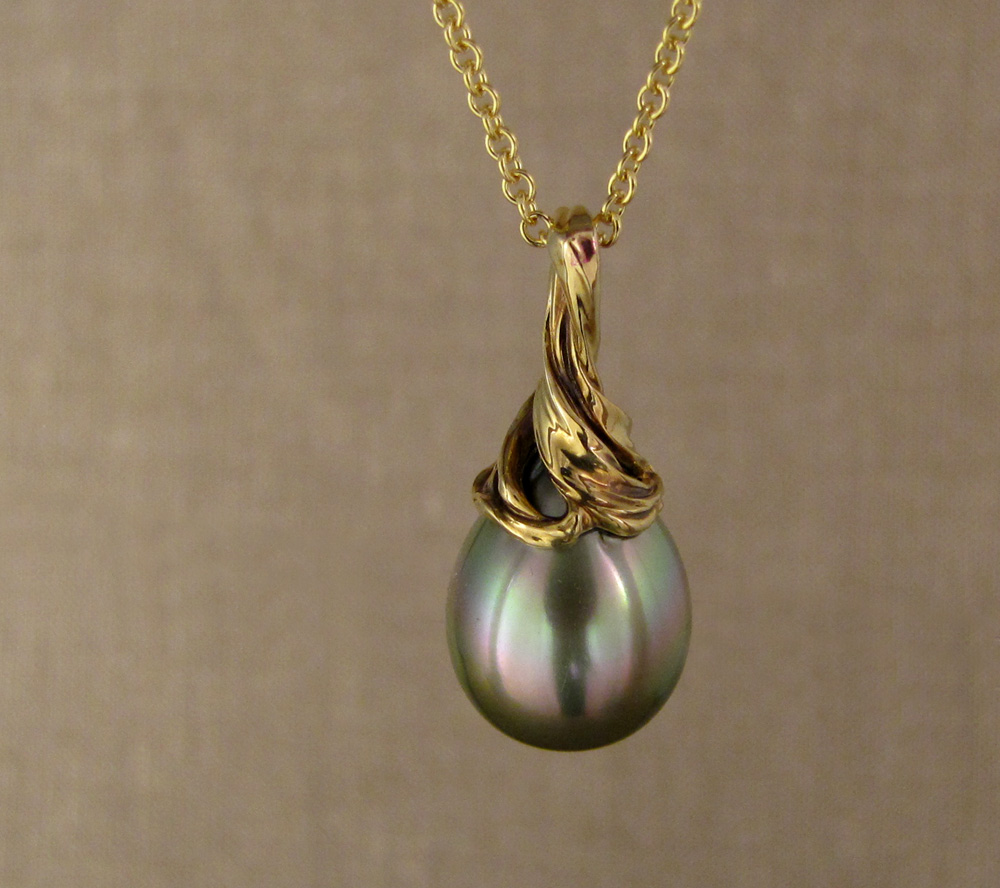 The open spaces came about because this perfect, gorgeous pearl had a series of little 'dits' around the crown. I hated to cover up so much of the pearl with the mounting, but we wanted to keep these little blemishes from being distracting. It worked better than I though it would; I might need to add more openwork to my pearl pendants in the future.