This was a commission from a husband to his wife who was about to complete the full northbound Appalachian Trail hike. That's 2190.9 miles, ya'll! I was super impressed. I'd love to do an epic hike like this someday.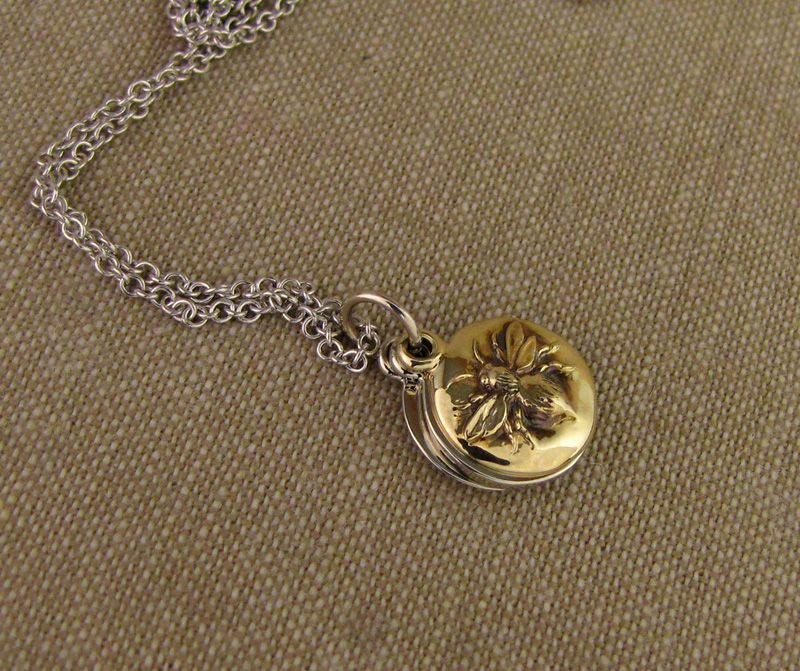 Her trail name was "Bumblebee." The face of the pendant had a light-relief bumblebee carved.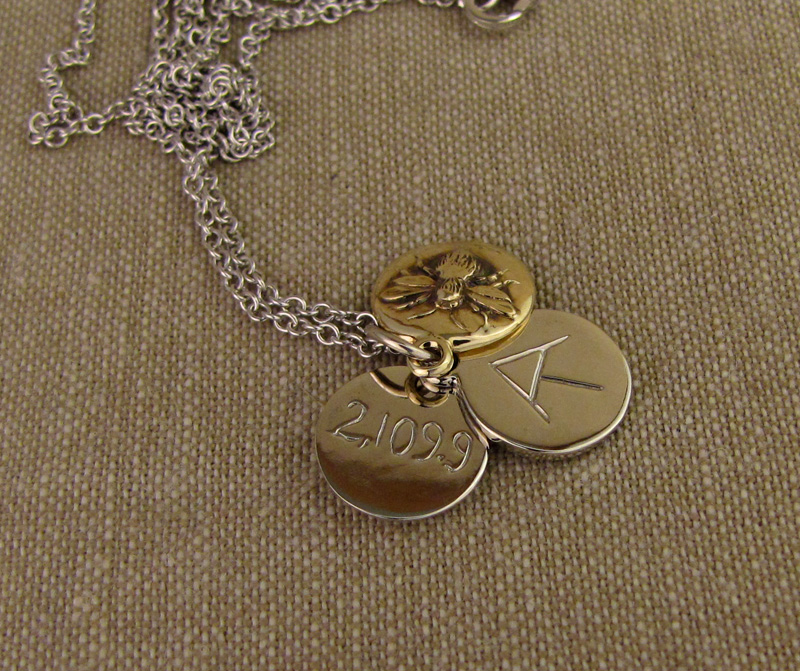 Each 'leaf' of the pendant (face = 14K yellow gold; remaining pieces = 14K white) had a different detail carved in each side. The A-T symbol is the logo of the Appalachian Trail.
Here you might notice that the mileage is typo-ed!!! (I had actually shipped this when the husband realized that he sent me the wrong distance. GAH!) I ended up remaking this one leaf & replacing it in the pendant, but at this point, time was of the essence so I didn't get photos of the new finished, correct mileage piece.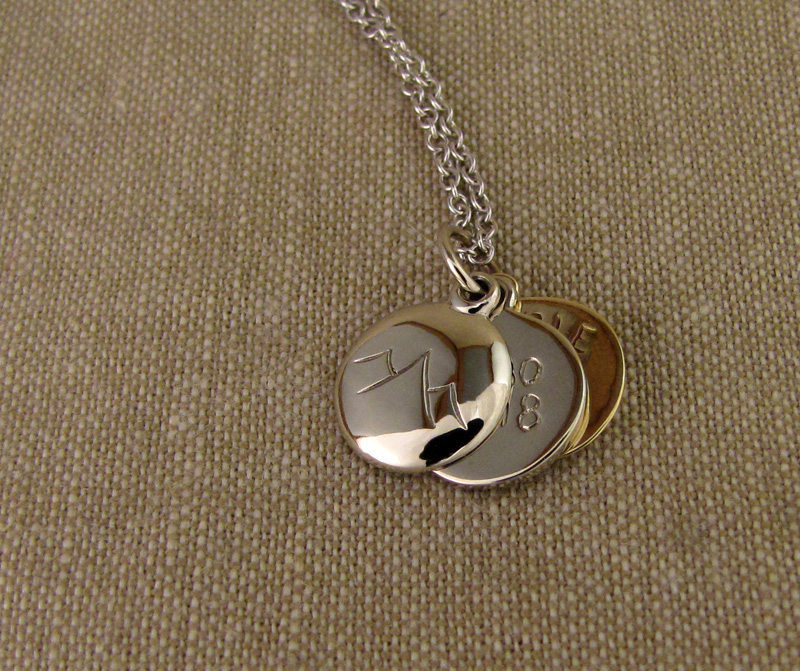 The back of the pendant has a rounded shape and mountains engraved in.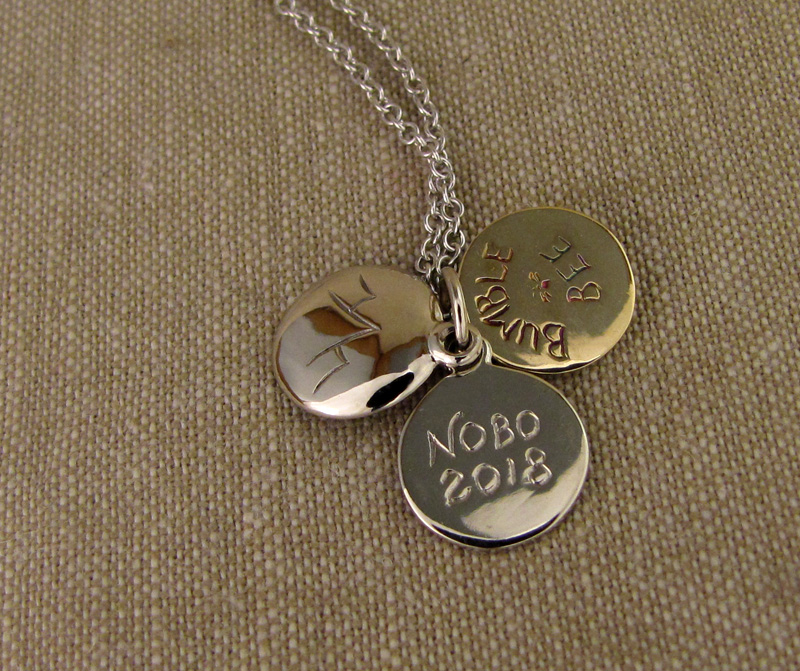 Back of the mileage leaf has Northbound "NOBO" 2018; back of the bee carving has her name 🙂