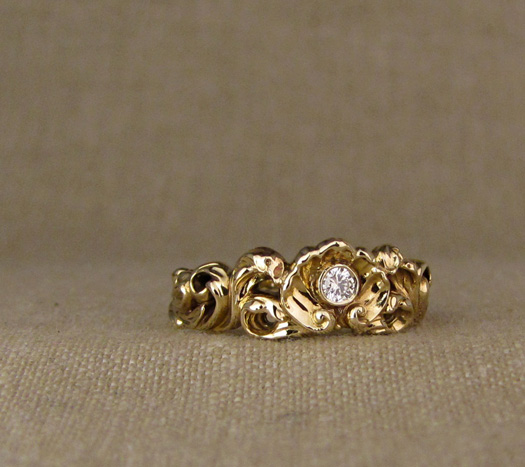 This ring turned out so nicely! It is done with a Rococo style in mind: seashell & swirling gold waves and a nice D-G/VS diamond in the center. Very mermaidy!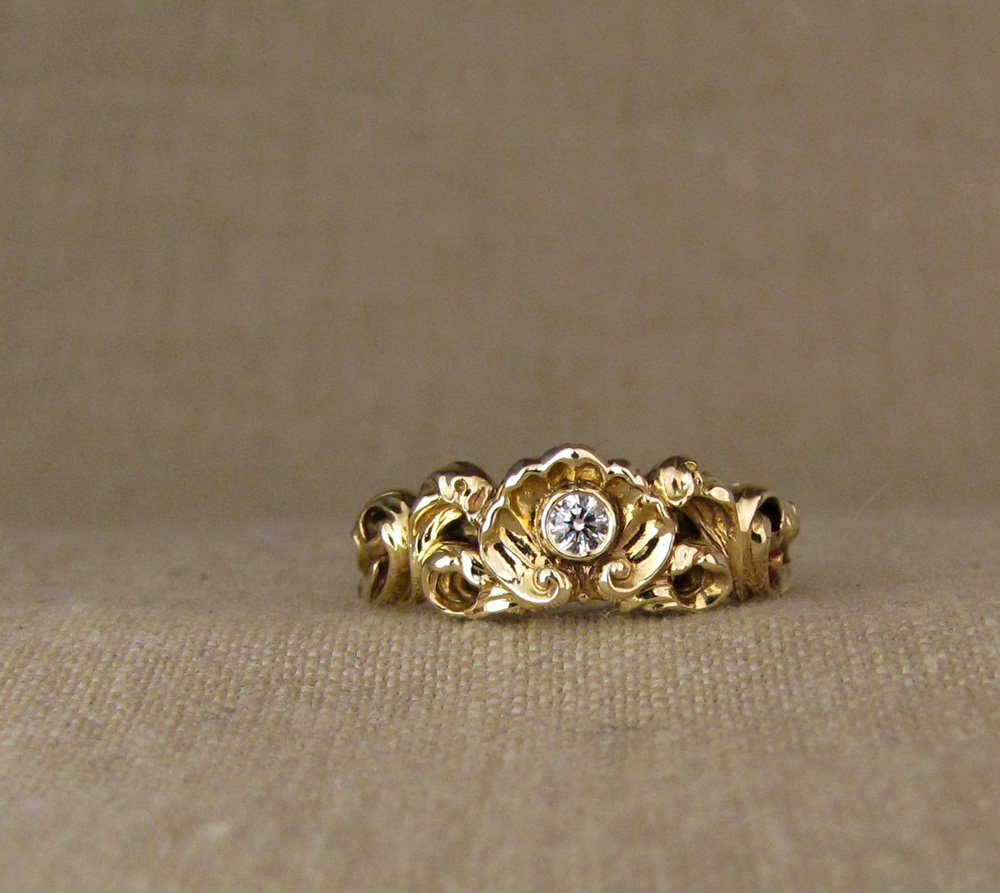 I love the concept of a solitaire where the focus of the ring is not all about the stone. This diamond is a very modest 2.6mm in diameter.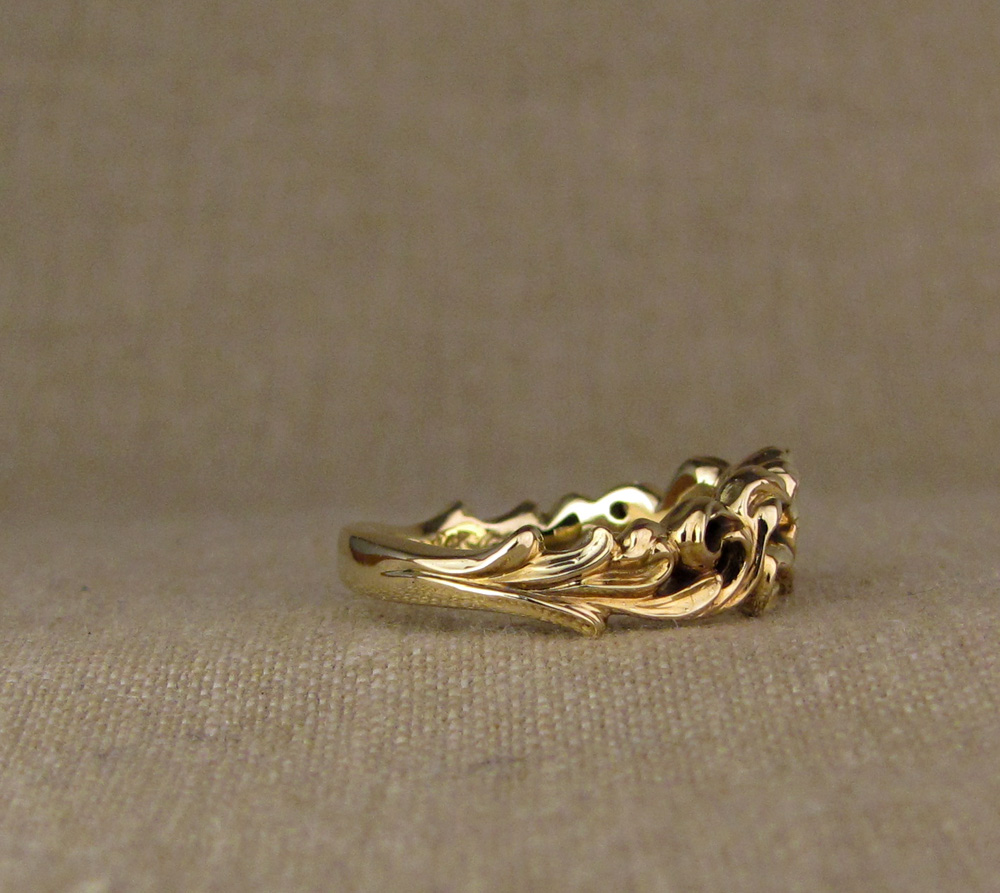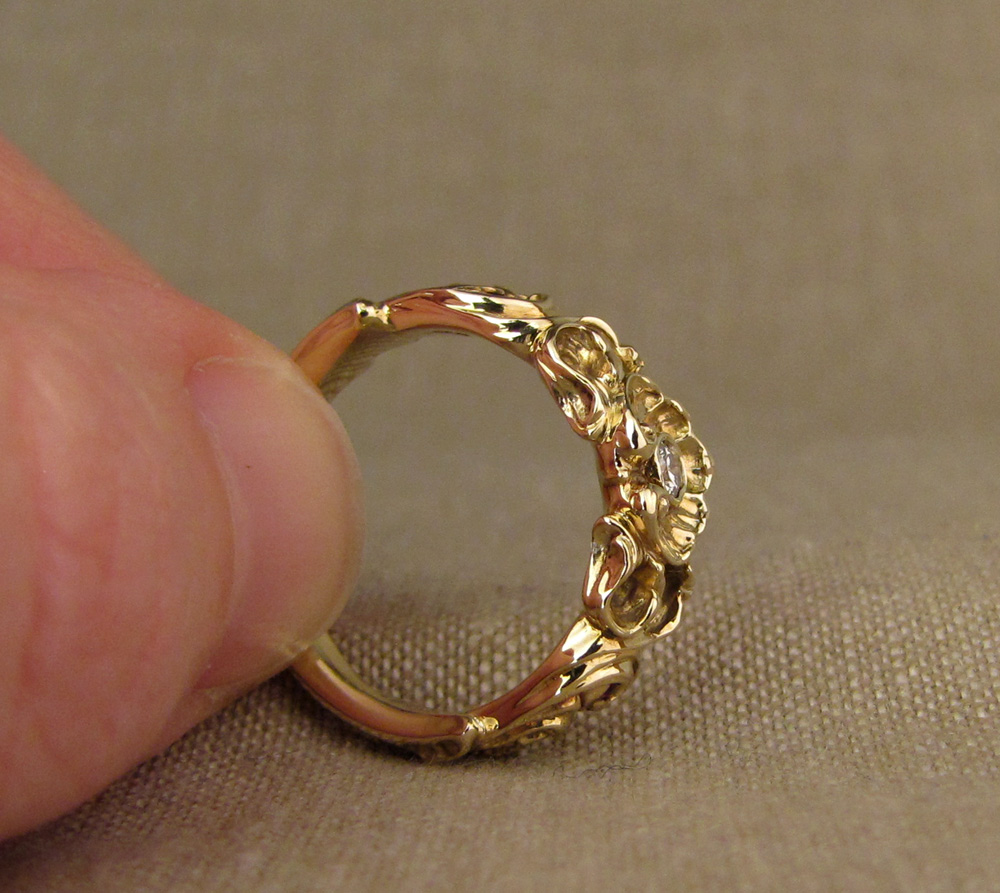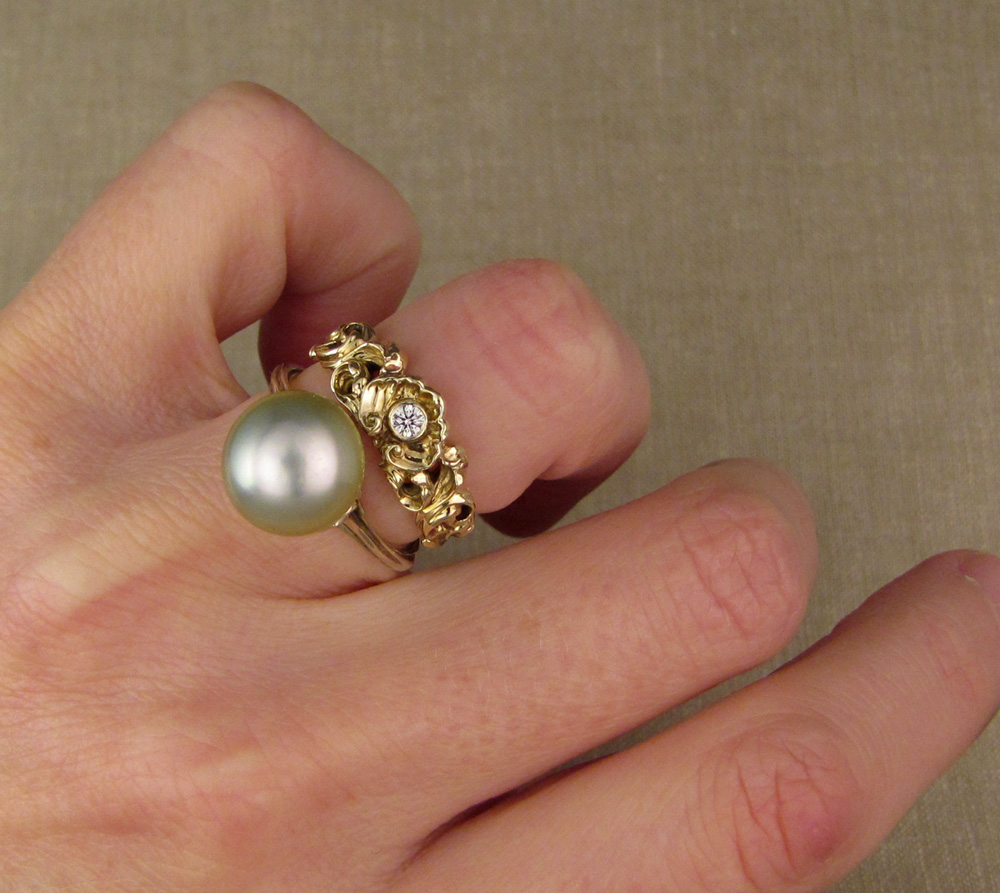 I was looking for something mermaidy to pair with it. A giant Tahitian pearl seemed to fit the bill.