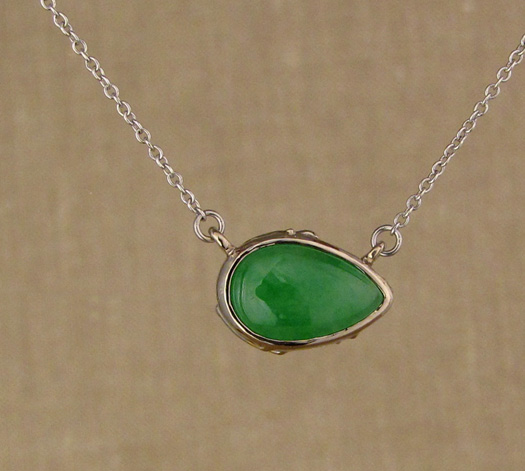 This was a custom re-design for a cool bright green jade piece my client sent me. It was to be remade into a pendant for his daughter, who was about to graduate from college.
I carved a little tree frog on the backside. She can decide if she's feeling jade-ish, or frog-ish, and flip the necklace accordingly.
14K palladium white gold, jade, and a platinum chain.