This ring was inspired by a few different things. First off, a neat terra-cotta cup in the shape of a pointy-snouted dog caught my eye at the Getty museum in LA last spring. After that, I felt like I was seeing these lanky dogs everywhere: in illustrated manuscripts, old tapestry images… Then I had this diamond I bought on a whim just because I liked it, an unusual shape for me honestly. Marquise-shaped stones always felt very '80s to me somehow. However, turn it to its side so it's oriented East-West across the finger rather than lengthwise, and it's a whole new stone somehow. Now it's one of my favorite shapes. Finally, I just really liked the idea of making a ring with dogs on it, out of the blue and for no special reason except for fun. So I did!
18K yellow gold & a sunny .66ct M/VS2 diamond.
This original ring has sold; however, I do have it in my shop as a made-to-order piece and can re-create it to size & with a stone of your choosing (though this stone has to be fairly close to original size/proportions–all these details are in the listing at this link).
Greyhounds have such sweet faces! I have met a few post-racing rescues that friends have owned and they were all extremely sweet dogs as well.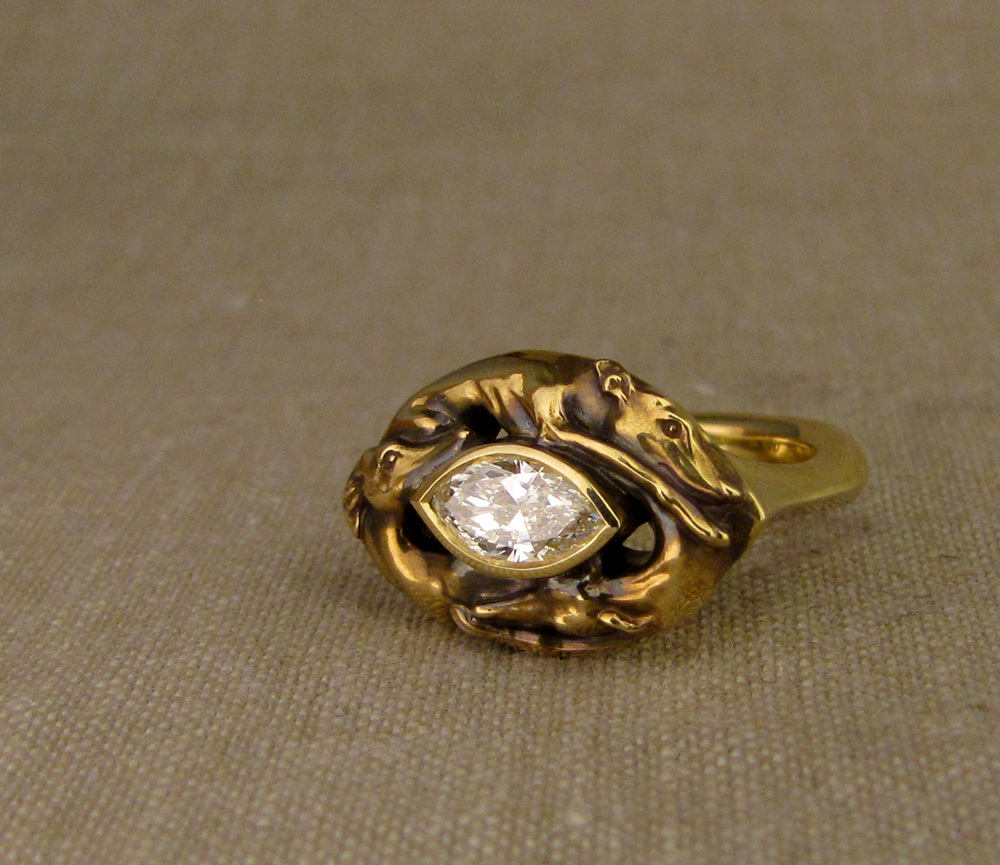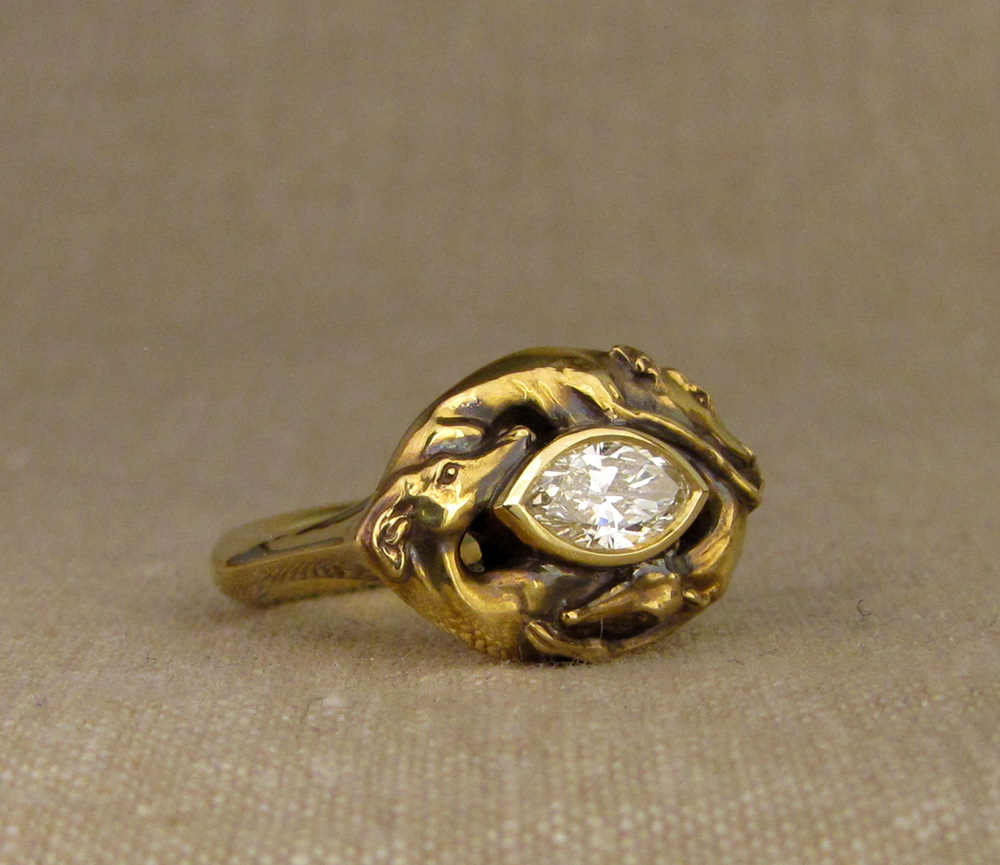 East-West marquise is the way to go!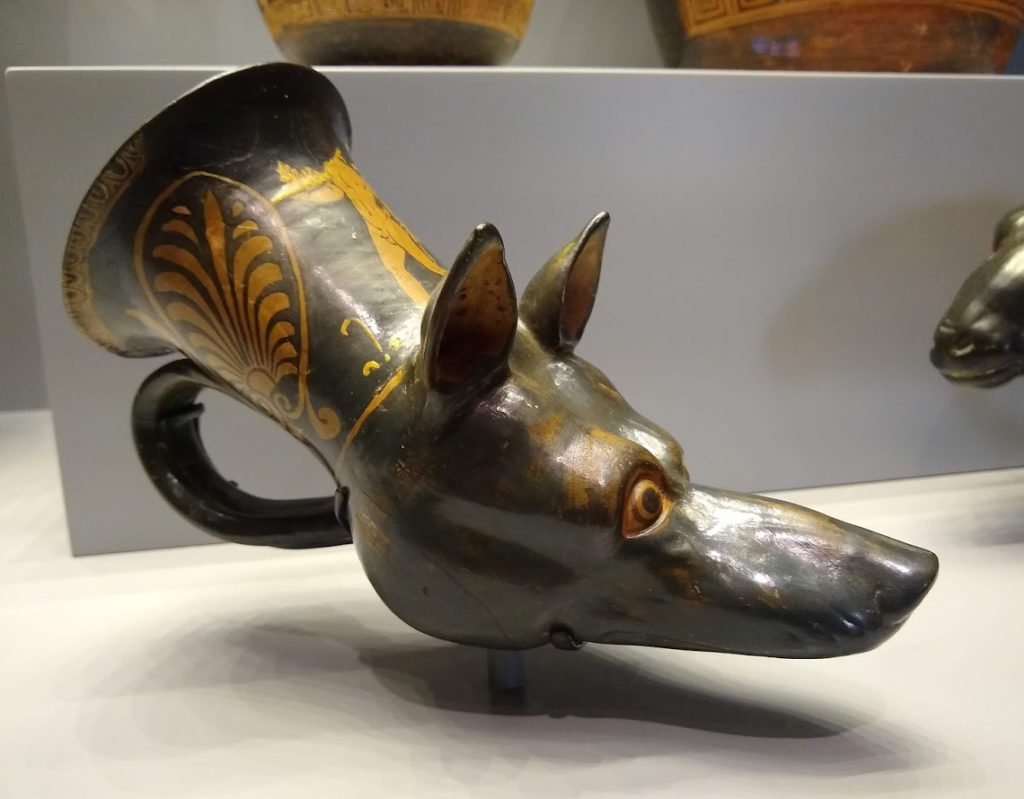 The Greek cup in question. To the right of it was a sheep cup! Perhaps these were part of an ancient set of wine goblets, each a different animal..