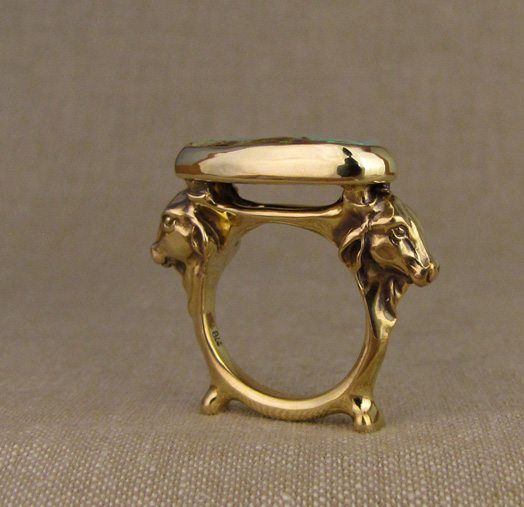 This idea had been kicking around for a while. I had made a sketch in my notebook, and happily, it caught the eye of one of my long-time clients. I am SO glad I got a chance to make this ring at long last. I love how unusual it is, the way the stone floats off the top of the ring, the sweet faces of the cows with their cool droopy ears, and of course, the amazing Australian boulder opal (actually opalized fossilized wood) cherry on top. 18K.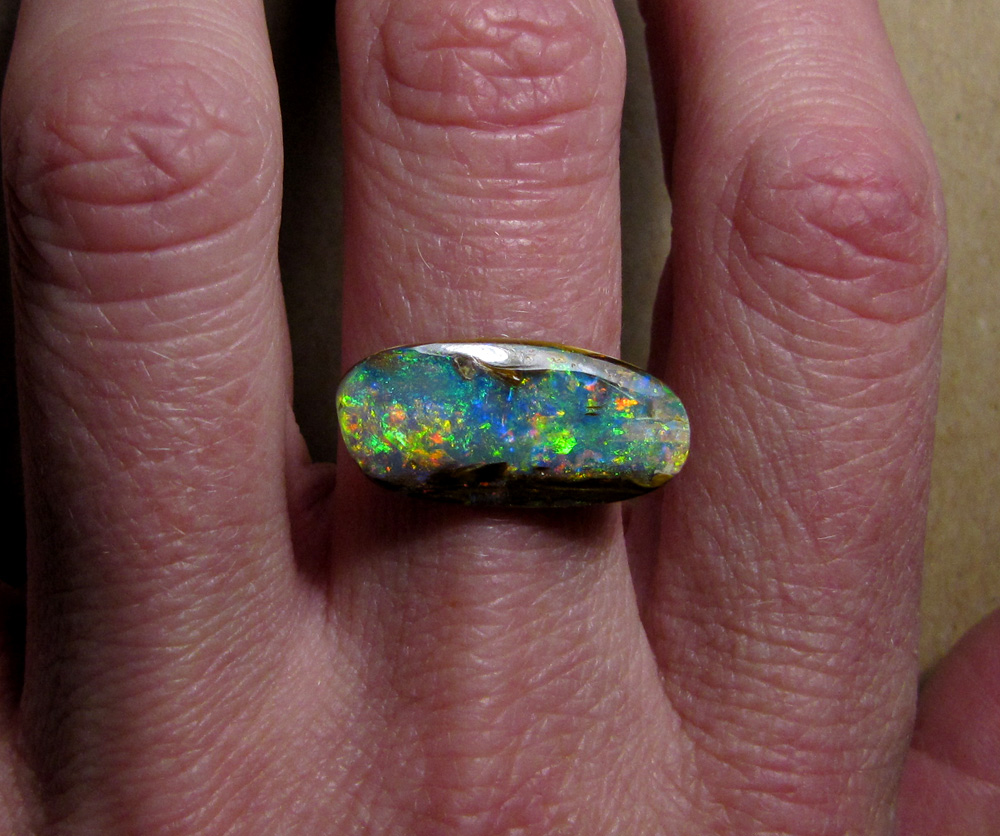 Please excuse this weird pic of my red fingers; it's the most accurate photo I felt like I could get of the opal that really showed how the colors looked in true life. It had these bright shocks of hot pink, purple, and chartreuse amongst the oranges and blues-turquoises-greens. Just awesome.
So many more pics of this after the click: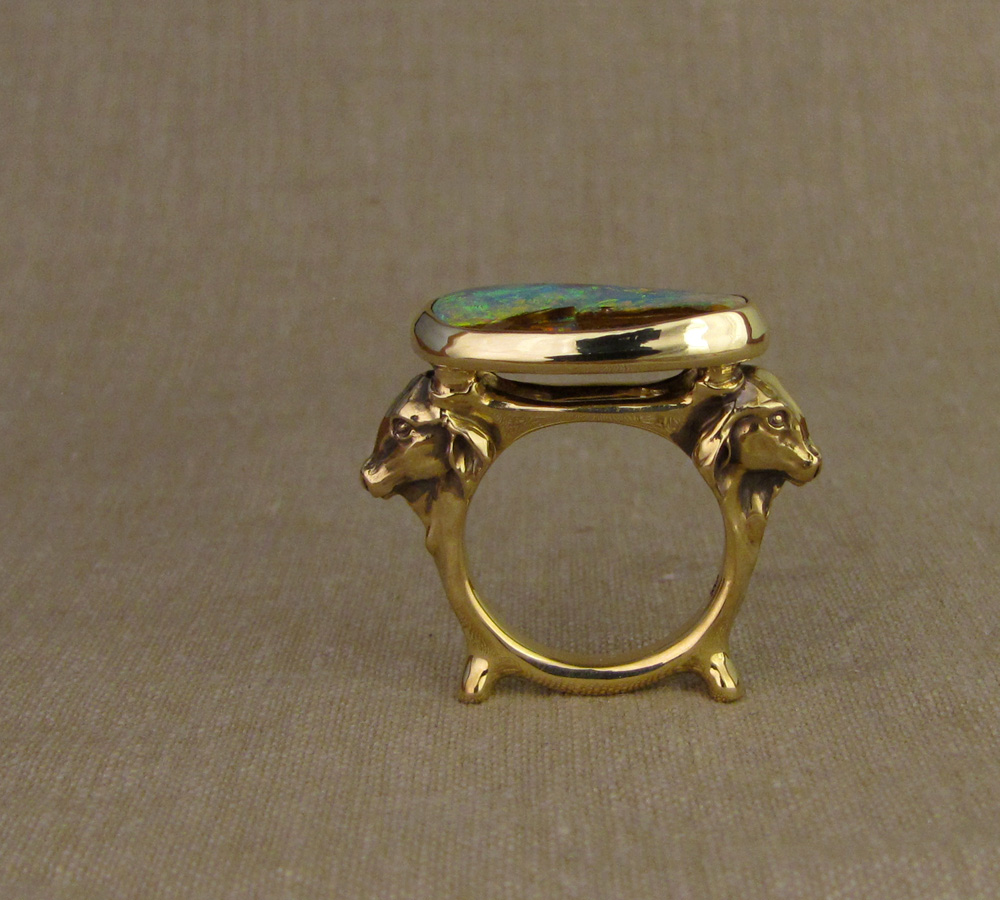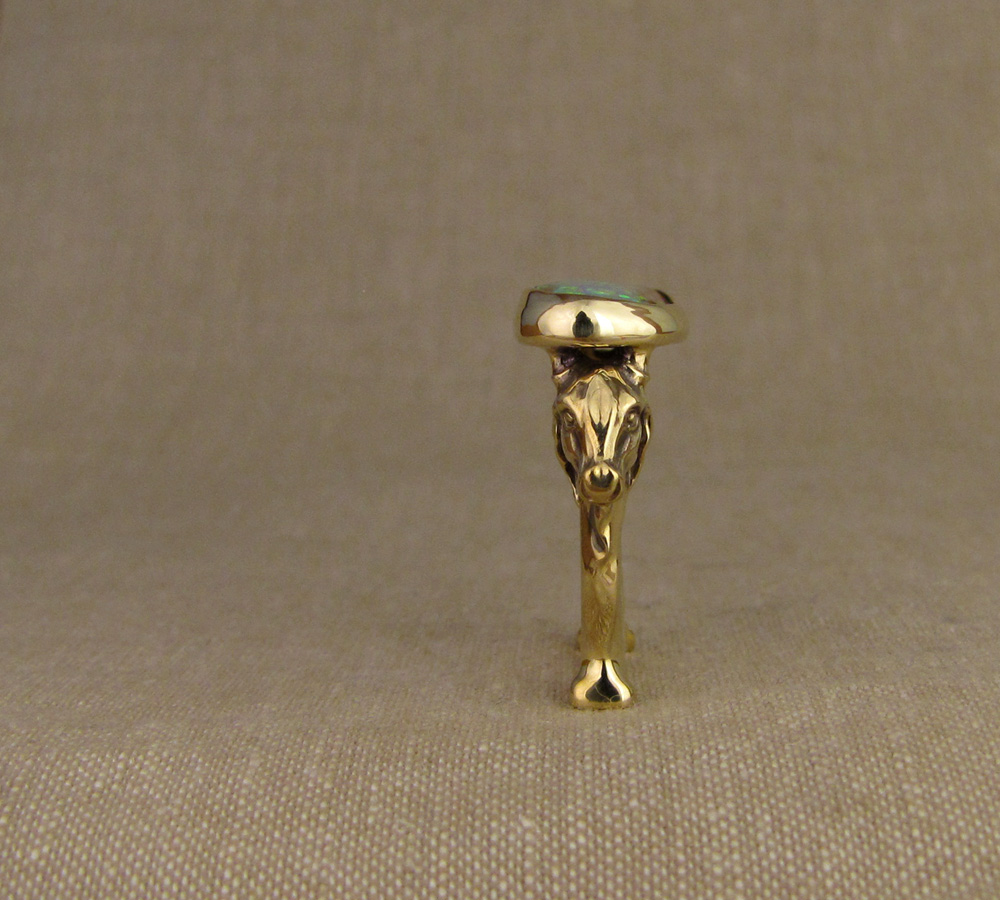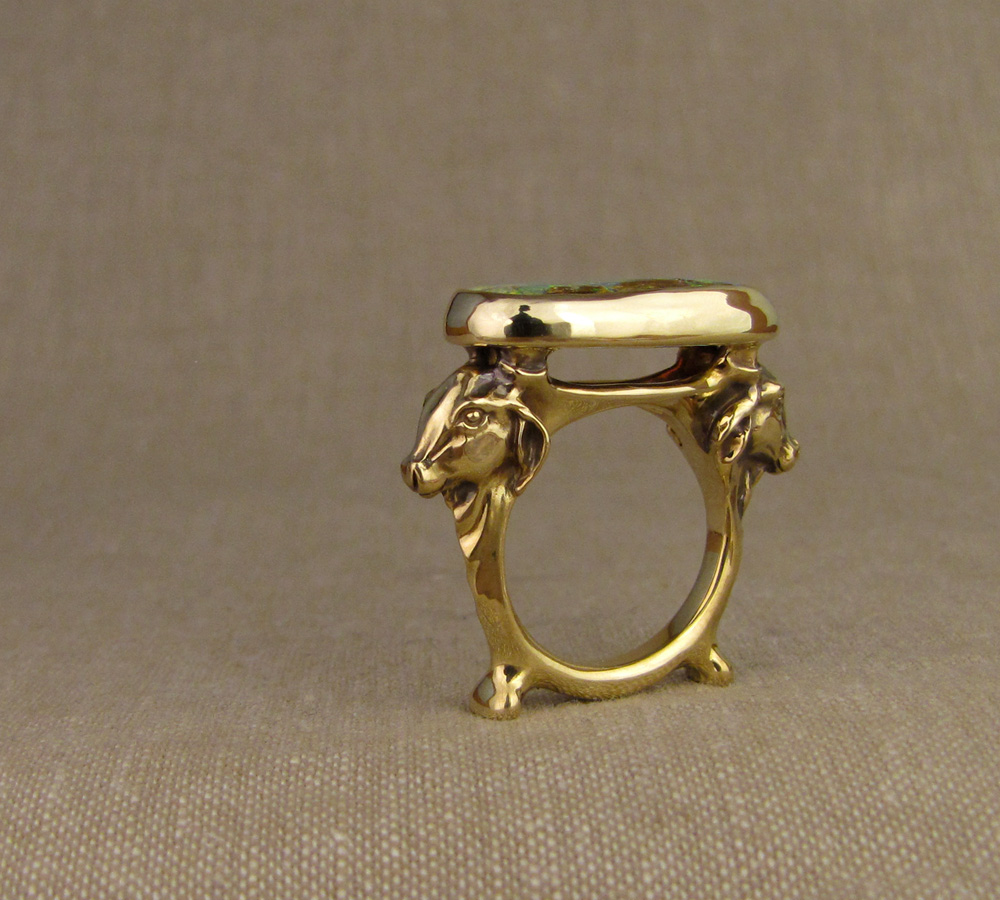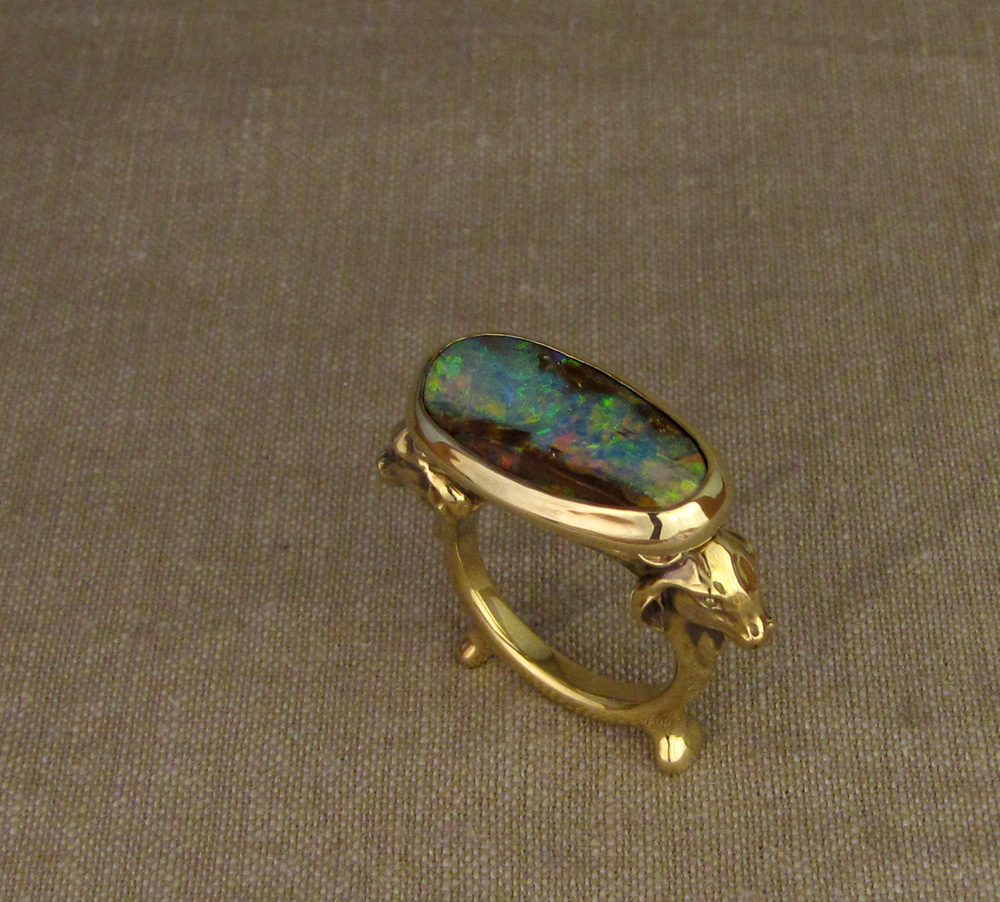 I tell ya: my photo light box makes the gold look good and not too reflective in the photos, but man, it just doesn't do justice to certain stones. It drives me nuts every time.