Check out this awesome tourmaline! My client sent it to me to build an epic and very personal solitaire carved with the zodiac signs of her loved ones: Chinese Year of the Earth Pig & Year of the Rat, as well as Taurus the bull. The ring is 19K rose gold and has a 2.5mm old rose-cut diamond set in the base on the side of the bezel.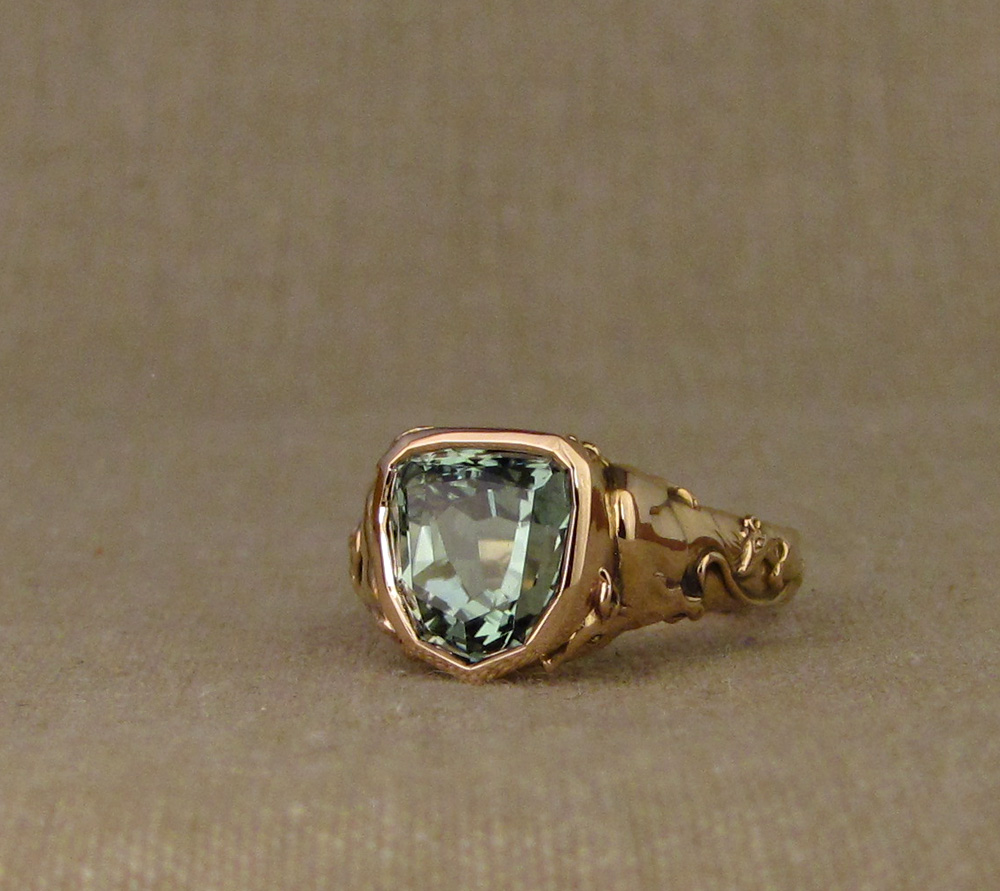 As usual, I took about 50 million photos of this ring; it can be incredibly hard to capture in 2D a 3D scene around a bezel and band and these photos really do it only partial justice. I'm really happy with how it turned out, and pleased at how nice her stone looks in the setting.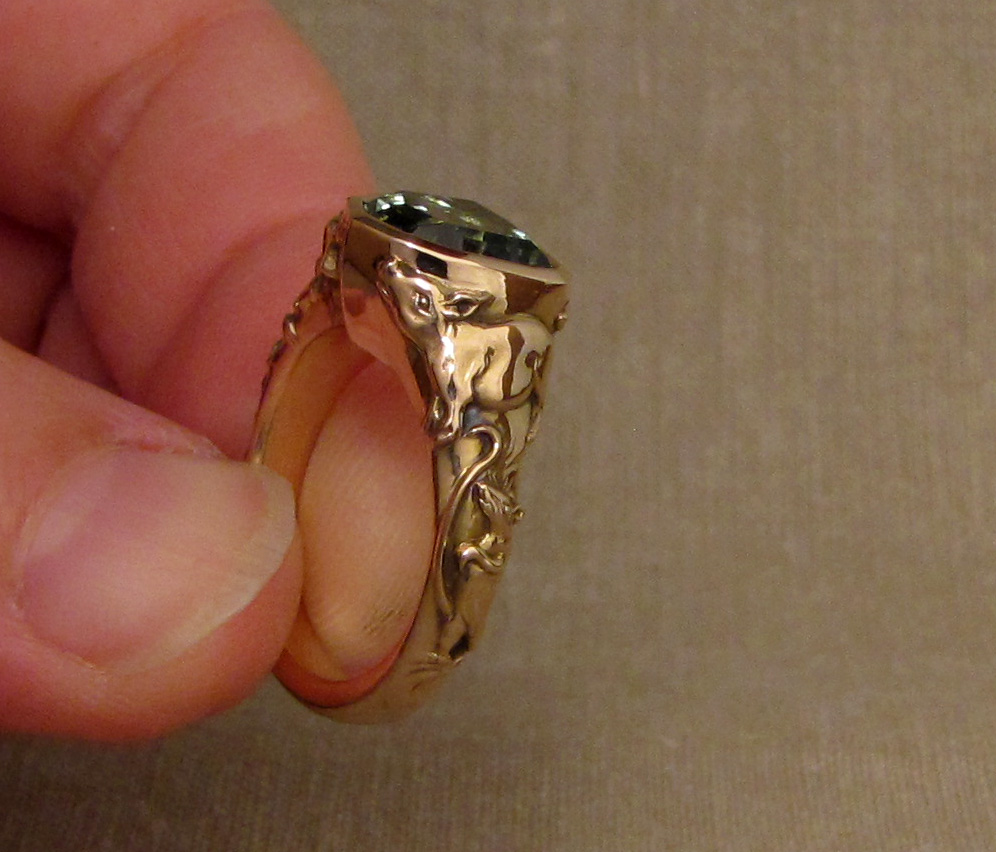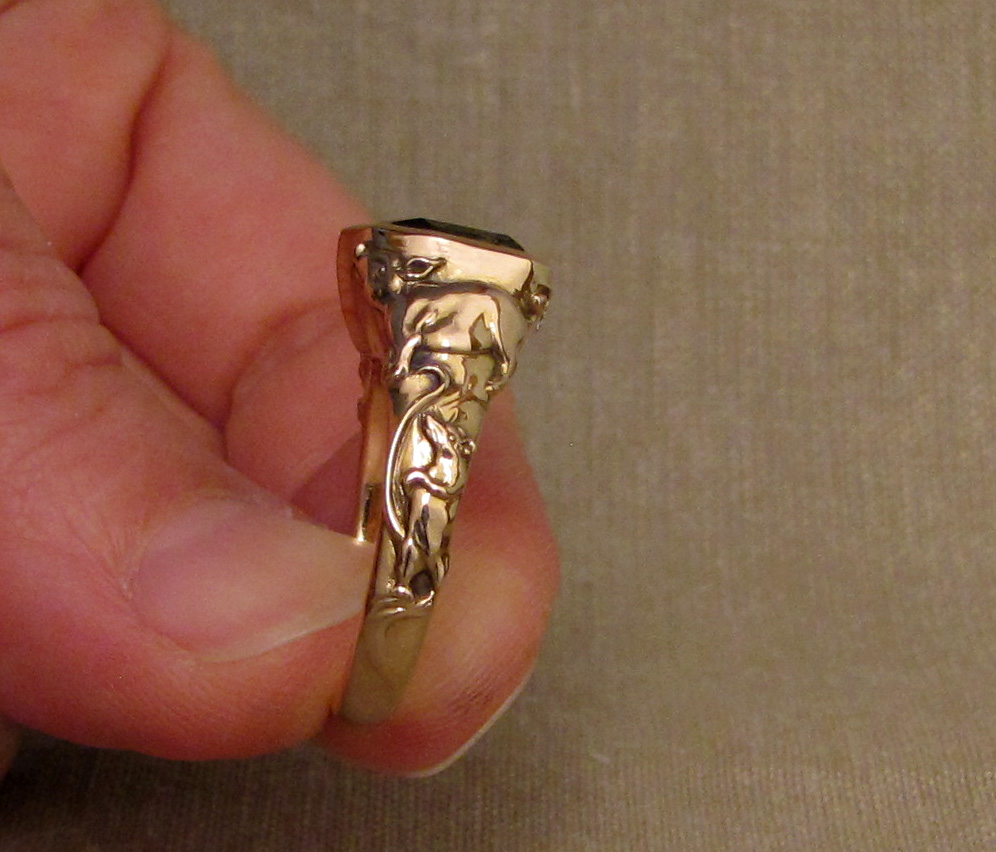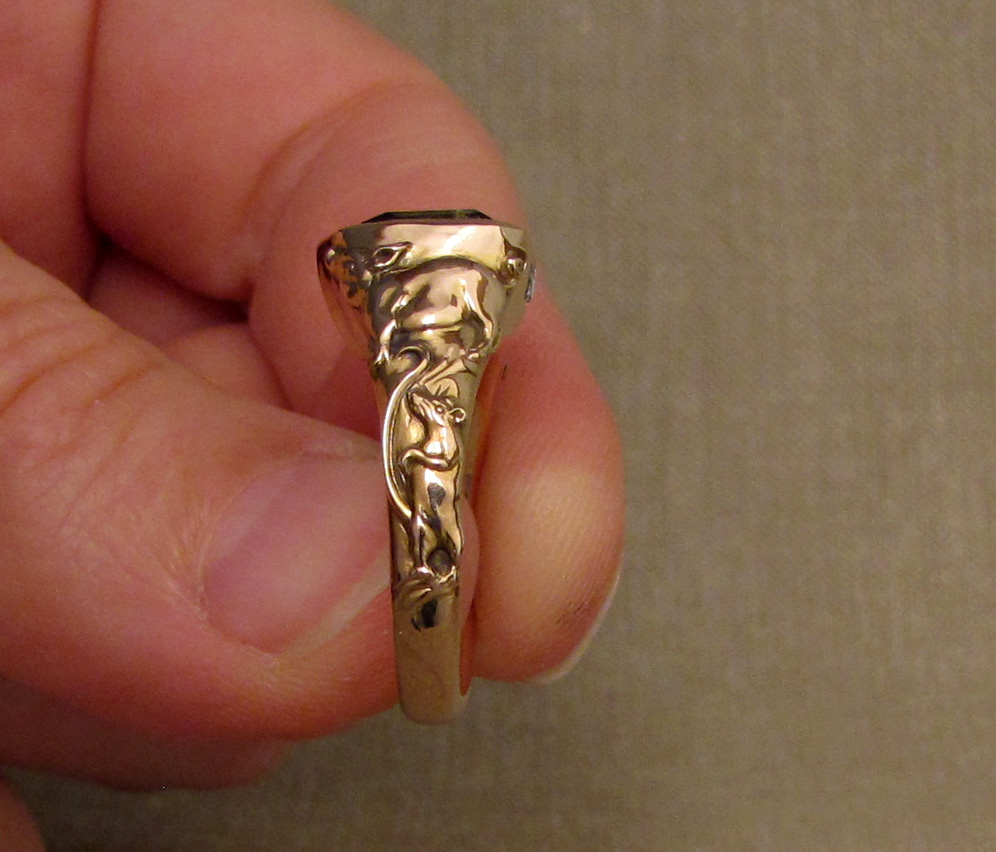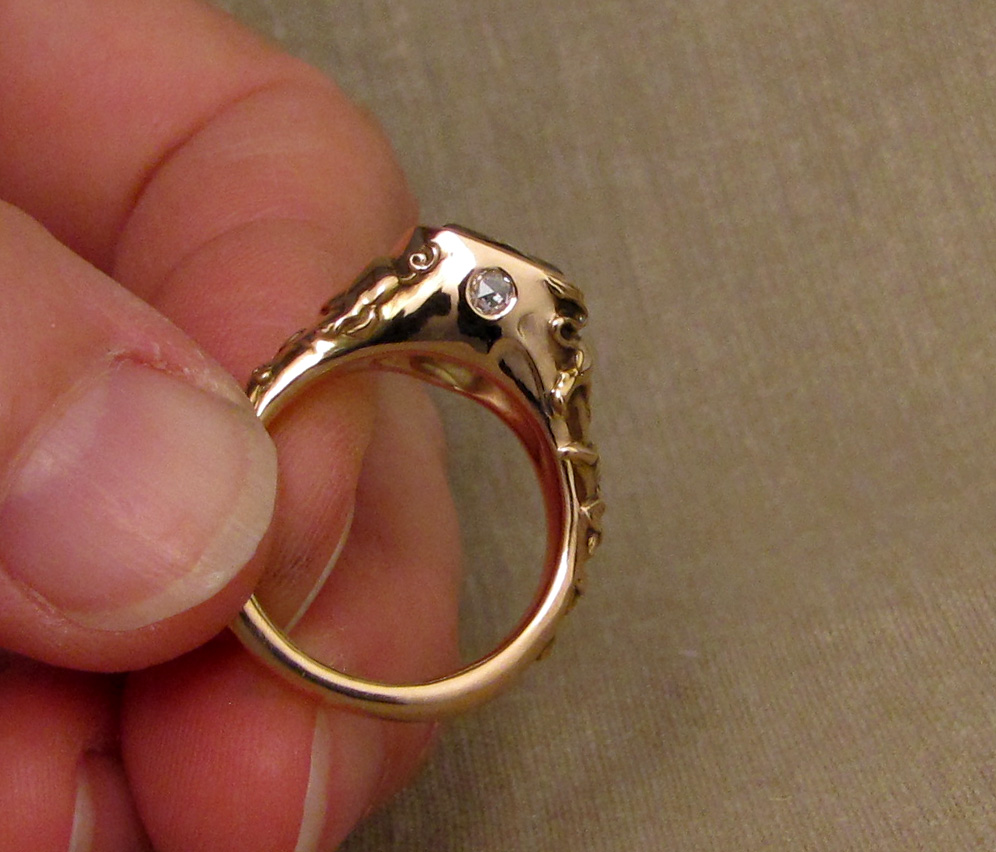 Cute little tail curl! And rose-cut diamond.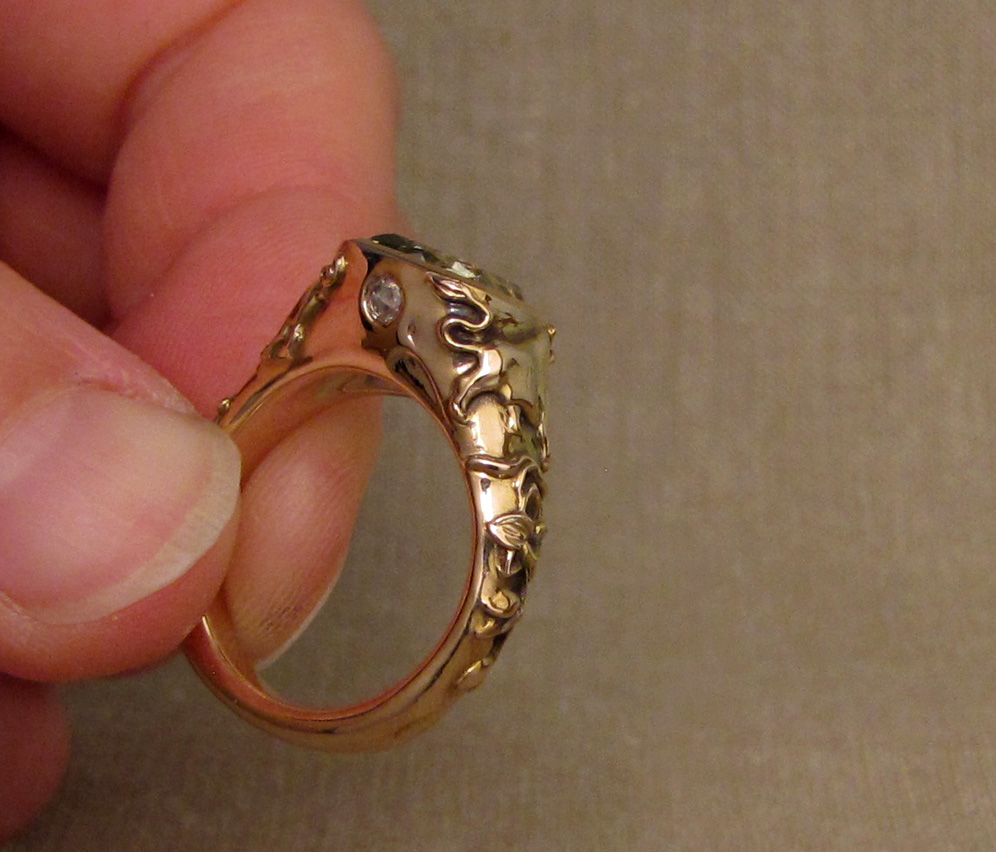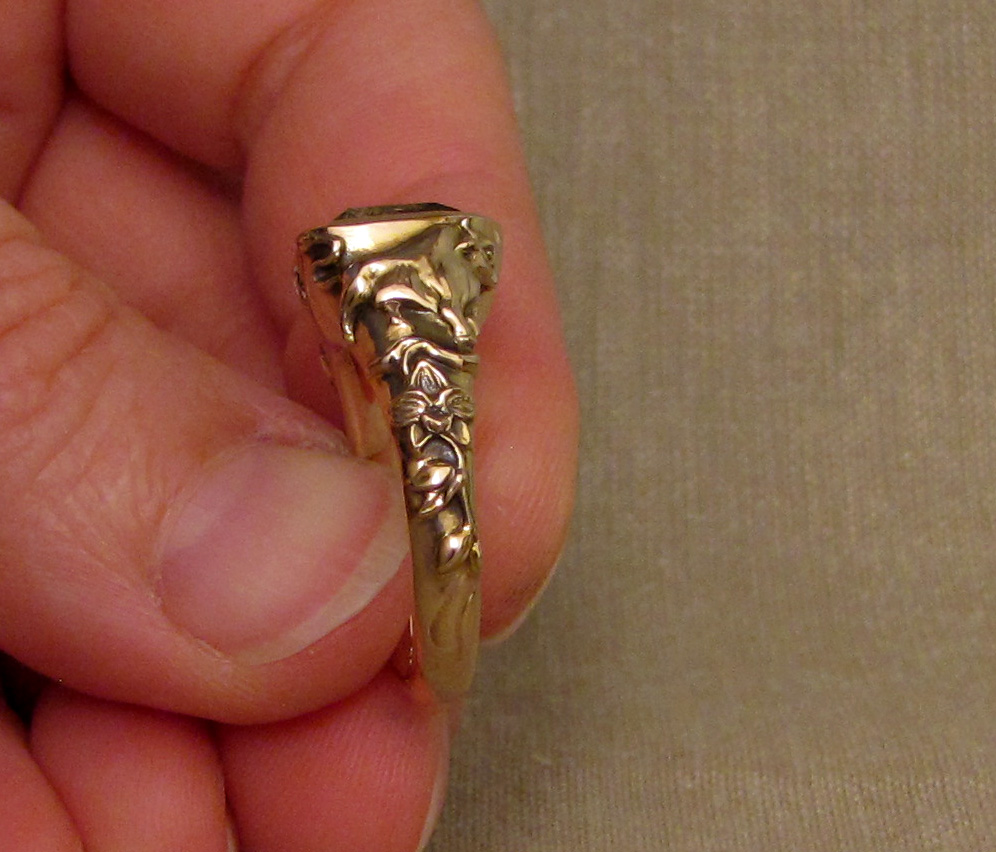 Beneath the Taurus is a spray of orchids blooming.