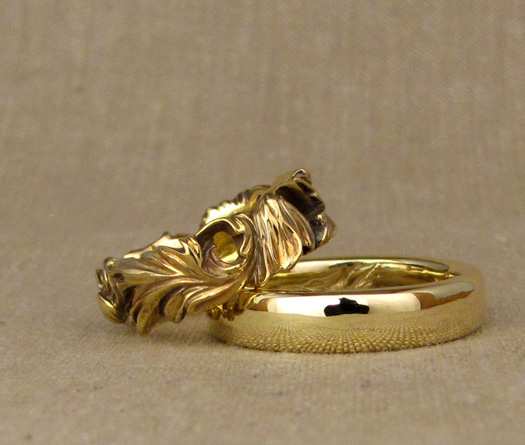 I love this poppy ring: three sets of poppy blooms + feathery leaves around the band, just a little bit of openwork, a ~6mm width. This one has been paired with a classic polished band, but with a little something-something carved on the inside..
We Portlandians are famous for putting birds on all our handmade crafts, and I do my best to uphold this mighty tradition: a teensy intaglio nuthatch on the inside of this wedding band.
The poppy band is one I do make custom to order/fit. Please send me an email if interested: cheyenneweil@gmail.com.
Both bands hand carved, and cast into 18K yellow gold. More photos below!