This wonderful chunk of a ring features a 6+ carat emerald-cut tanzanite with triangular-cut pink tourmaline side stones. 19K peachy-rose gold.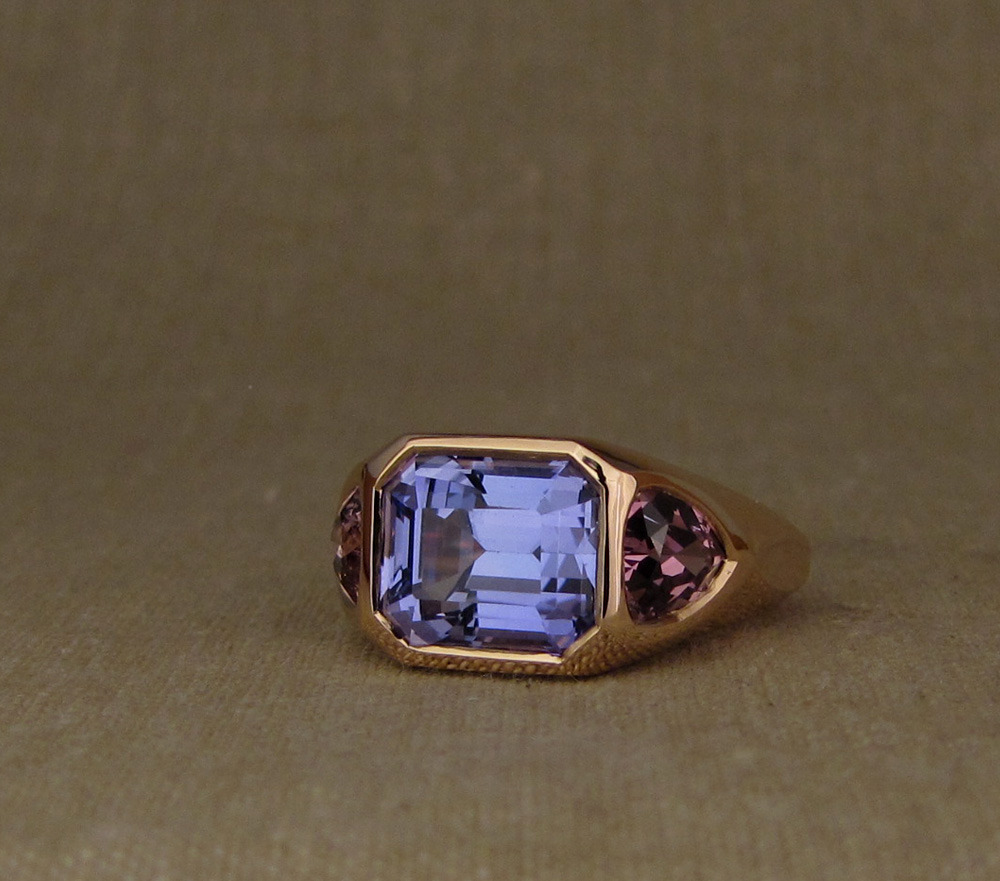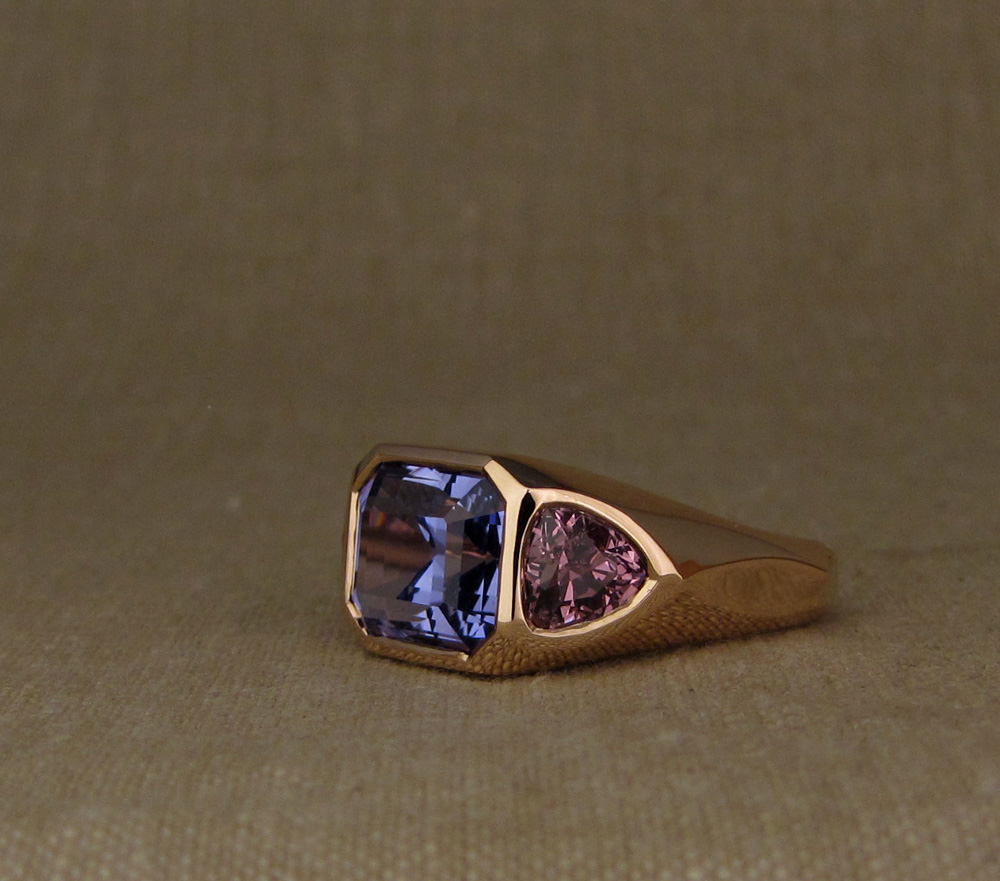 The tanzanite was an extremely deep-cut stone and I hate to cover up so much of such a great stone, so I opened the sides up with a little window to get a peek at the underside. Also, this lets additional light into the stone making it brighter from the top.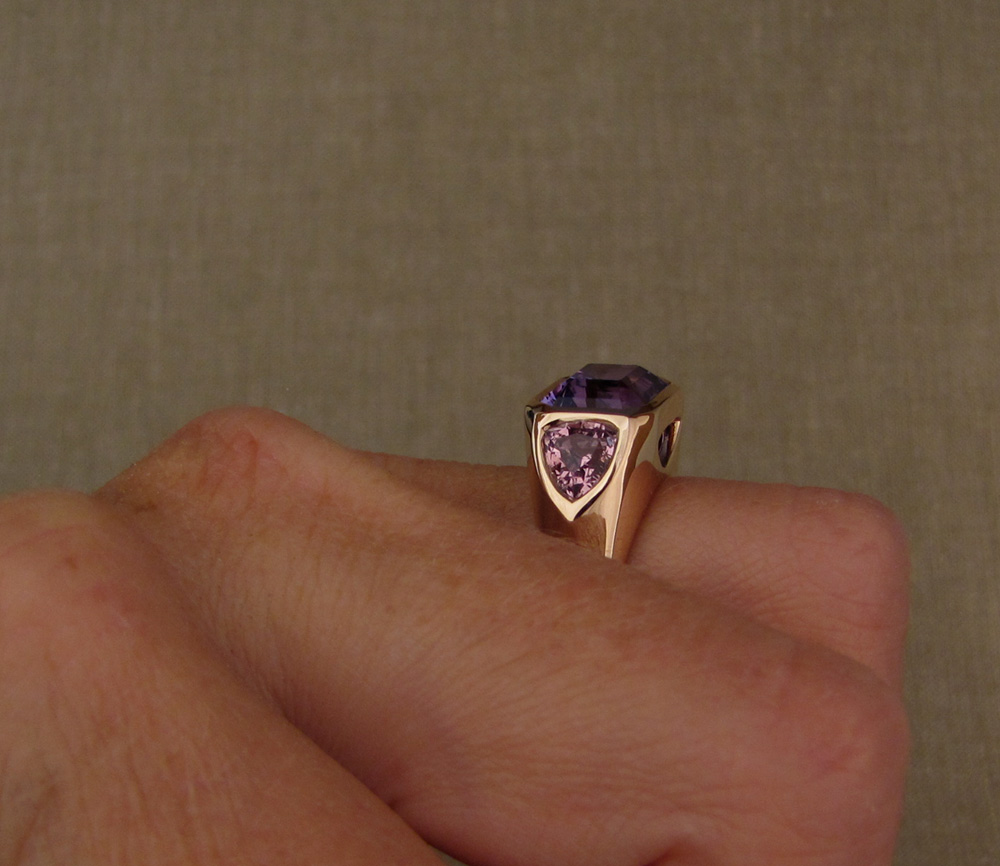 Let's just see that on-the-hand photo again, shall we?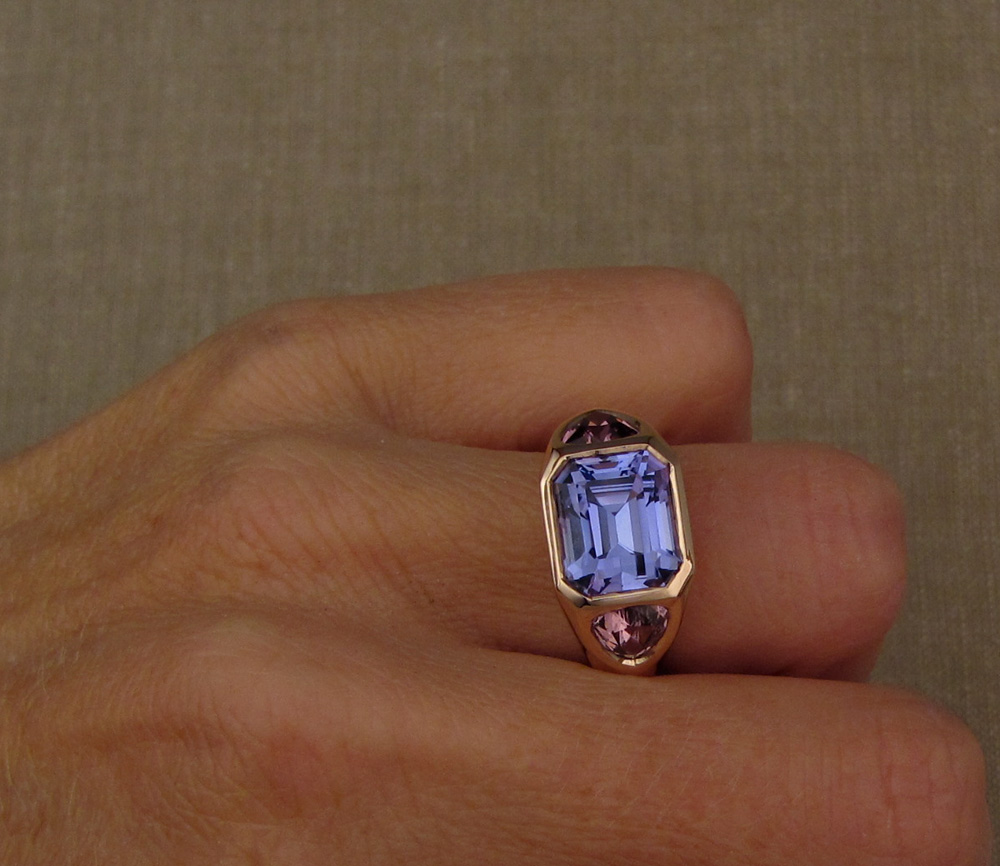 LOVE IT!