This awesome thing was designed for a wonderfully delicate pink cushion diamond. Set in a quatrefoil design with pointy prong tips holding it fast, we also have blooming roses, leaves, buds, and of course, little garden snakes curled among the foliage.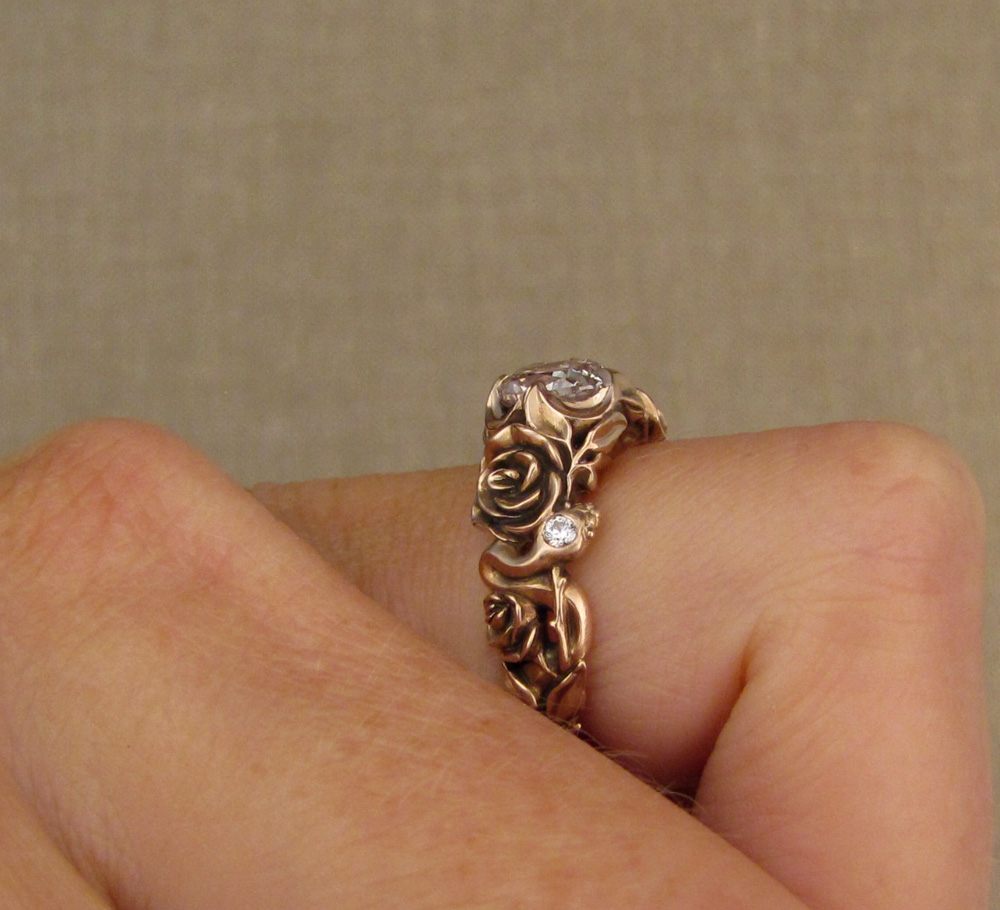 Little bright white diamonds are set in the heads of the snakes, because that's just how this world turns.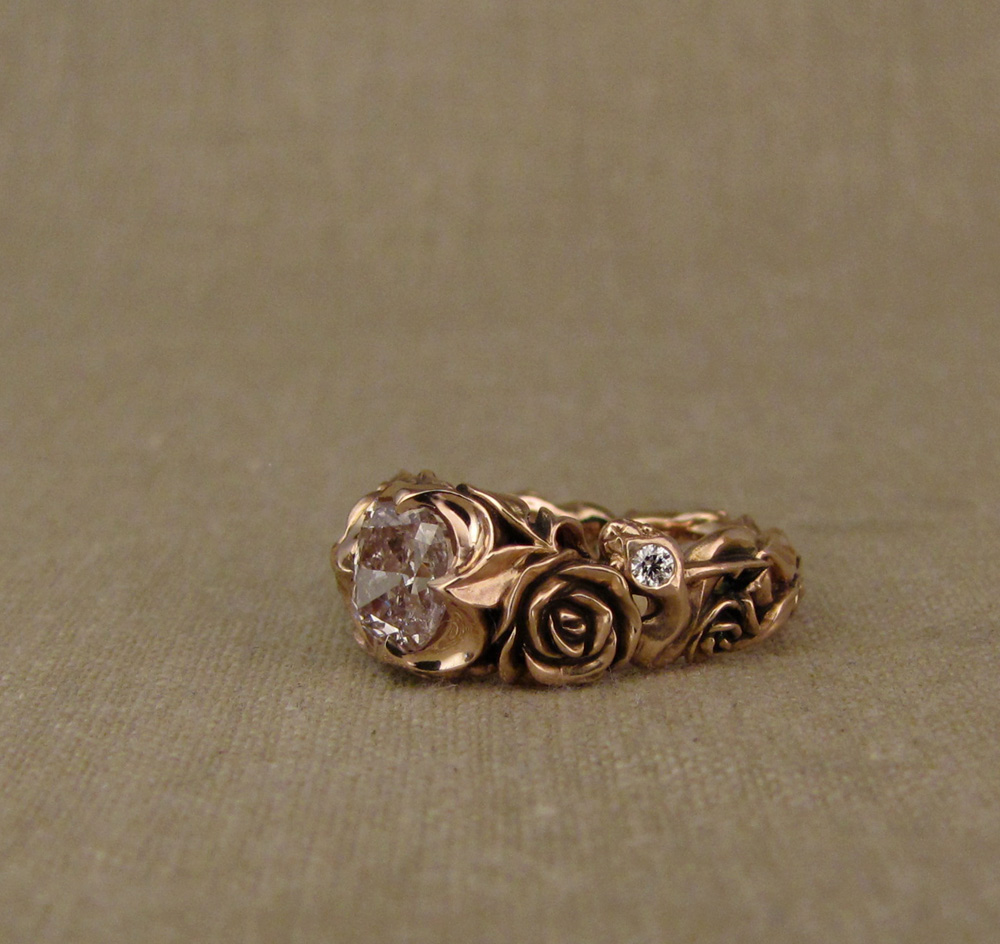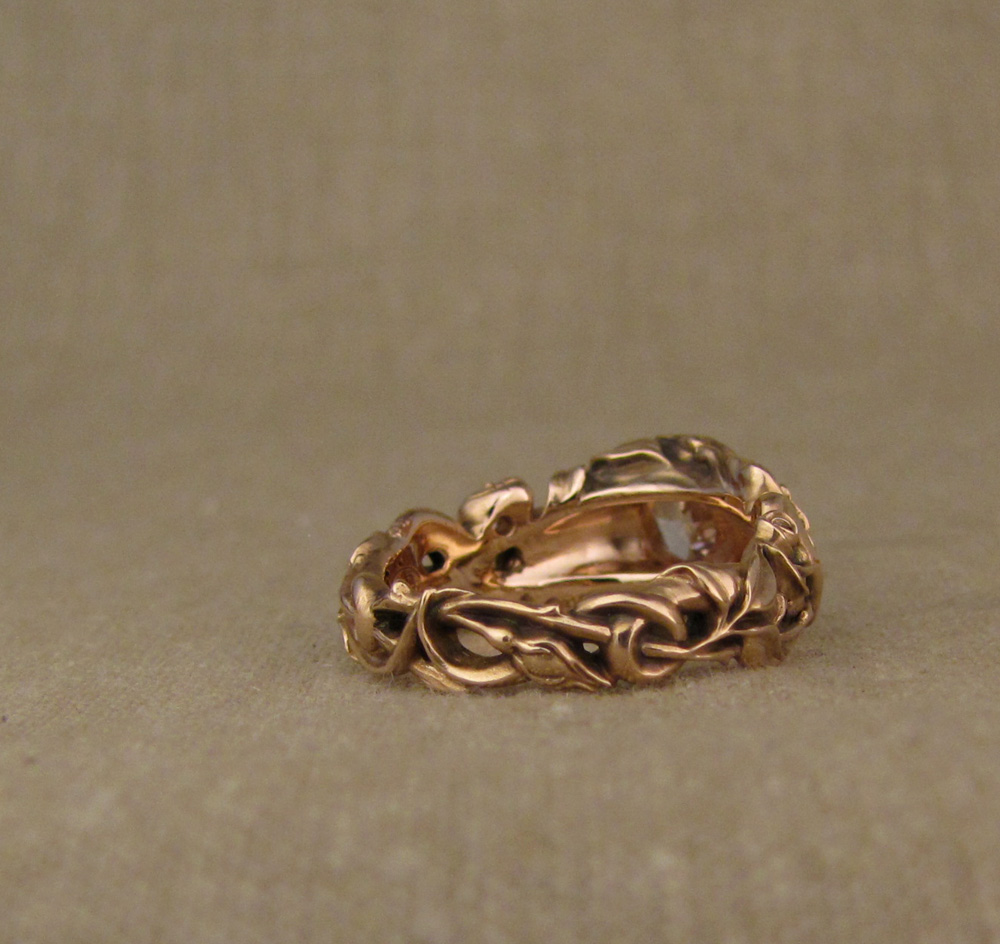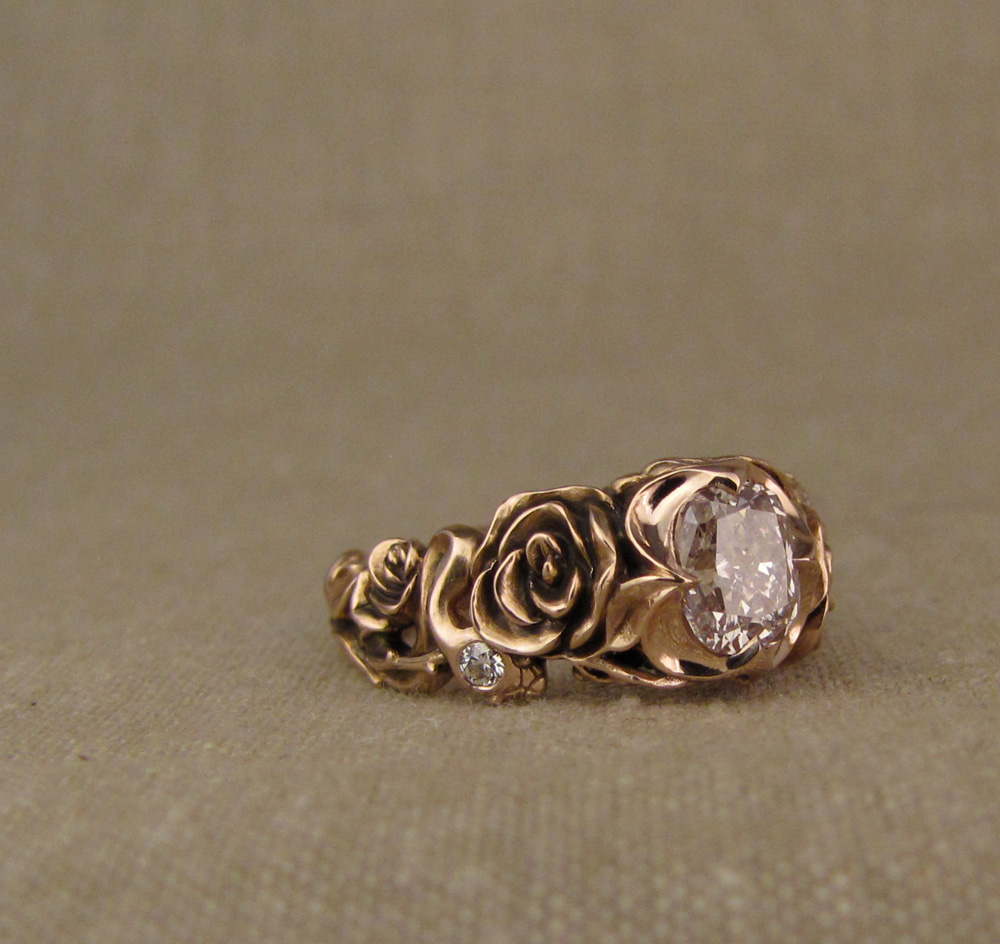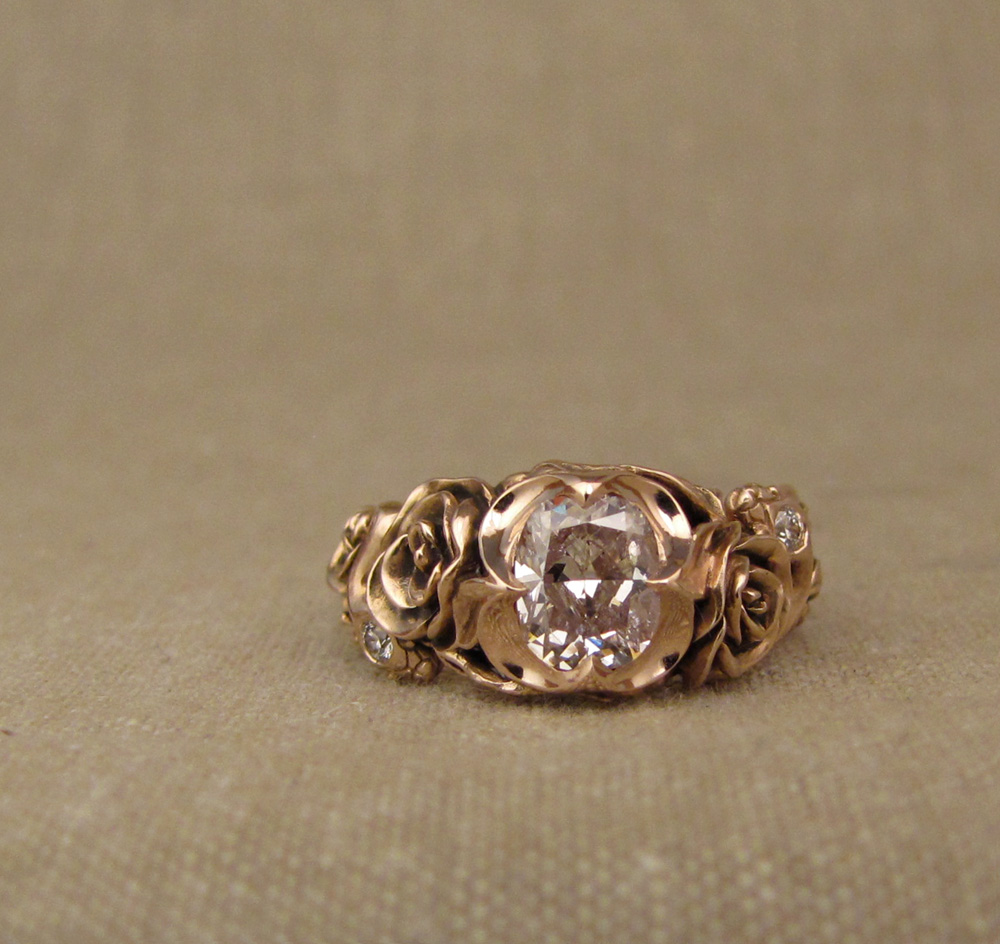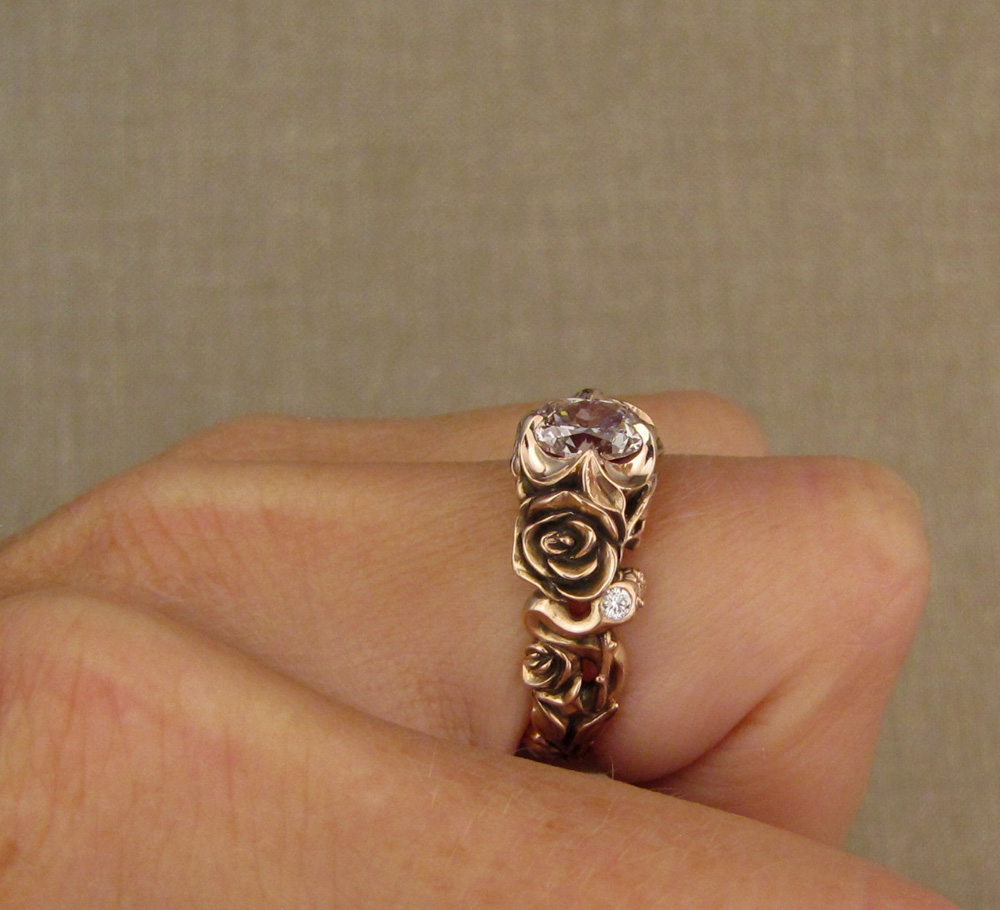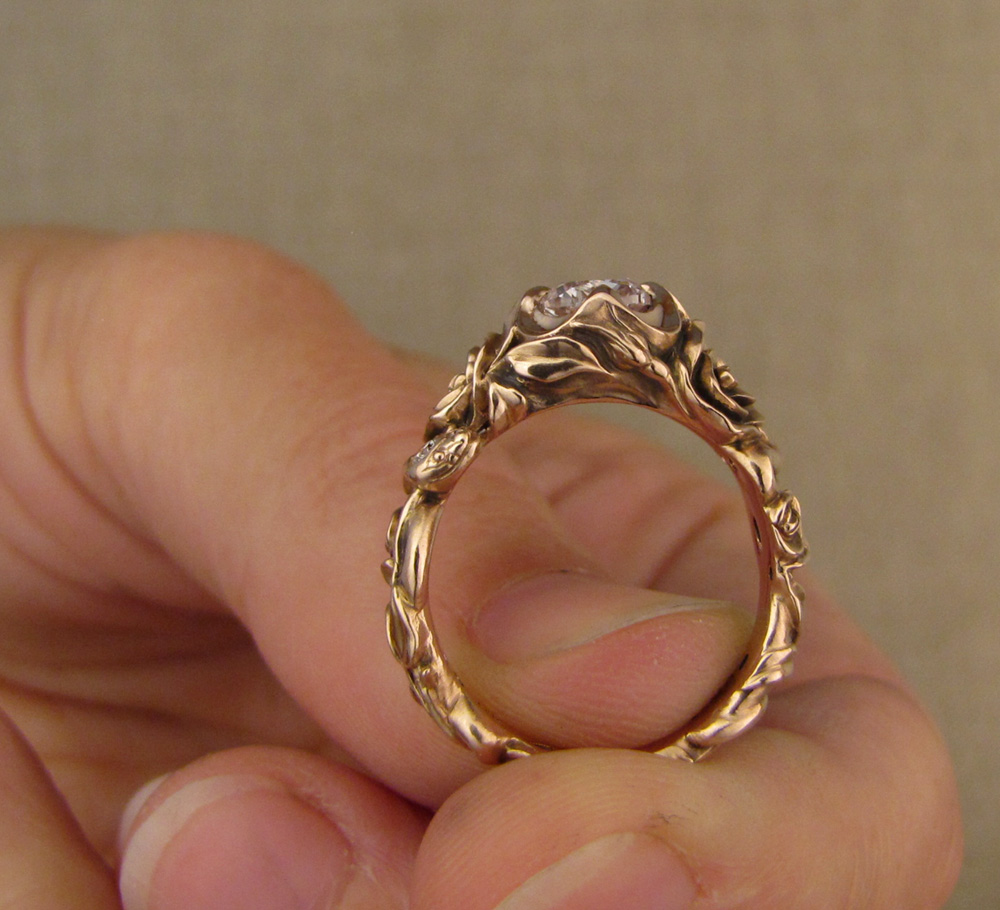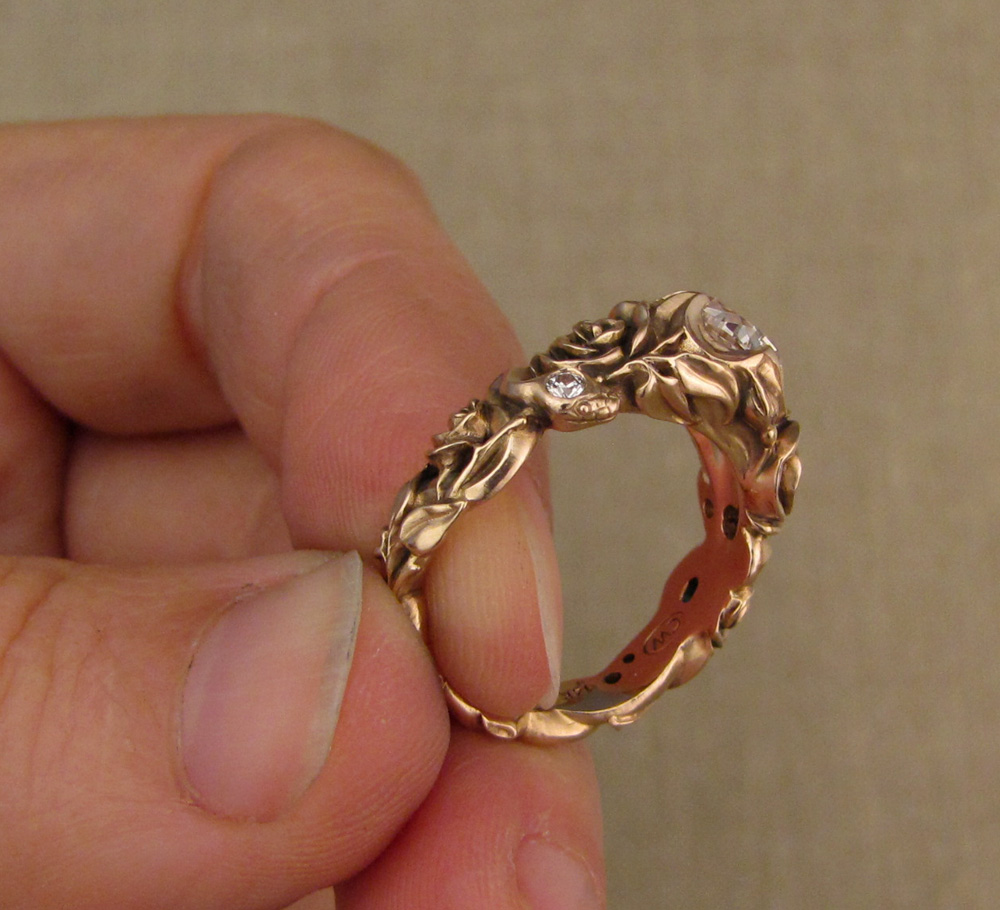 This snake has an expression. Like he knows a thing or two.