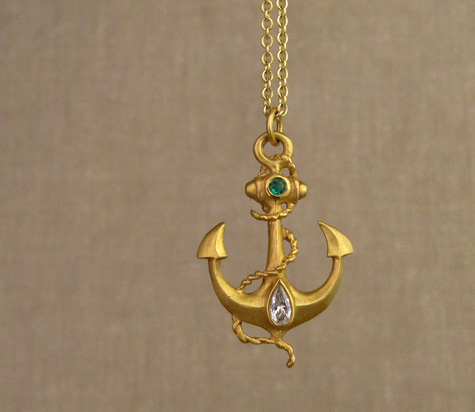 It was inevitable that I would get around the carving an anchor pendant. Zillions of them are out there, and with good reason: they are iconic and symbolic and just flipping cool. Here's my iteration.
Since this is not an anchor for dragging along the bottom of the sea, I made it in 22K gold and added a .11ct E-F-G VS pear diamond and a little 2mm emerald.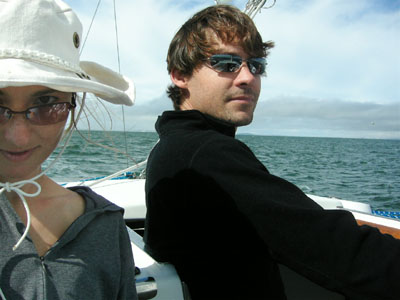 YAAAAARRRRRRRR!!!! That is a photo of The Sailing Jeweler + The Husband, once upon a time.
More pics & words after the click: (more…)