Back in 2012, I made a set of mistletoe-themed wedding rings for a couple in The Netherlands. A few months ago, they asked me to make a mistletoe collar-style necklace to match. It is in 14K white gold.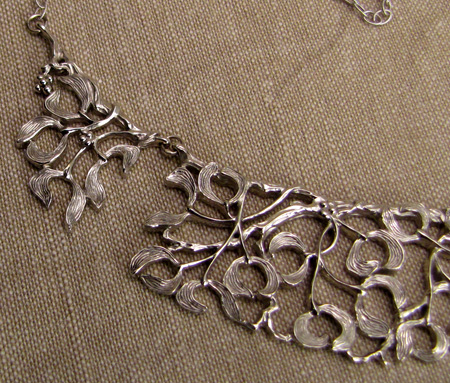 I had never made anything quite like this before, either such a large carved and cast piece, or indeed very many necklaces at all. I had no idea how to calculate accurately how much gold I would need, nor was I sure even how much time it would actually take to carve; it was all more than a little experimental. But, as you can see, things went extremely well, and the finished piece turned out quite awesome.
A bunch more images + some progress wax shots.
I started with a sketch…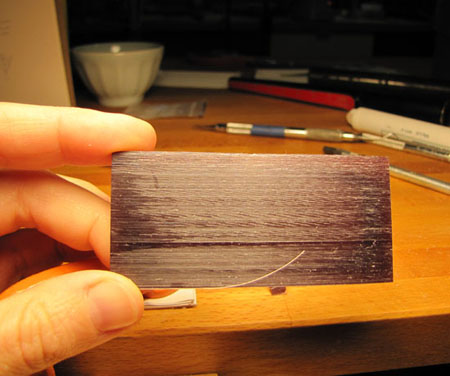 And a piece of wax. It was far too thick, so I sawed it lengthwise (tricky!) to make a sheet about 2mm thick.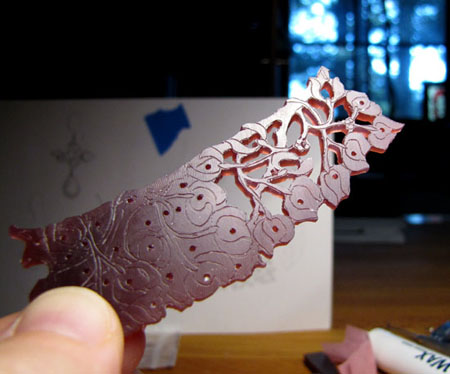 I sketched my design onto the wax, and then got to work sawing out all the little open spaces.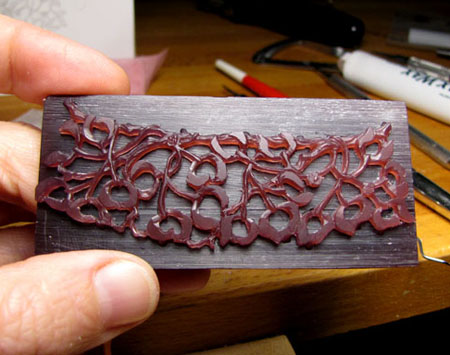 Carving wax is not the texture of regular candle wax, it's much harder and more brittle. I break it all the time as I carve, and this piece would be impossible to carve if I did not tack it down to something for support. This worked really well, and gave me something to hold onto and brace against as I picked away at the design.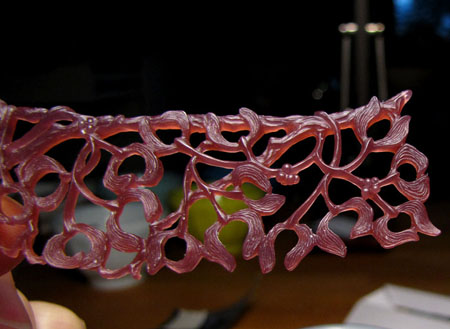 After the picking, and the going over and over it a zillion times, I had my just-about finished piece. I removed it from the support block and cleaned up the edges.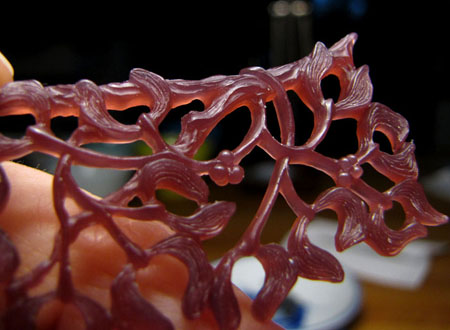 Redundant close-up…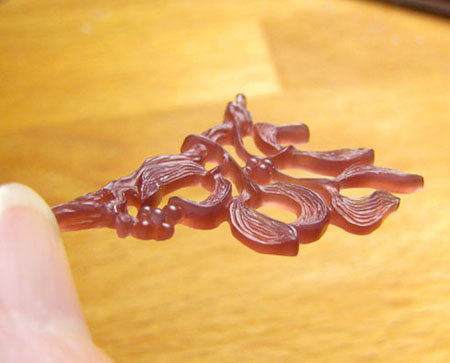 I carved the two little side pieces as well.
All three pieces laid out. Yay! Ready for casting.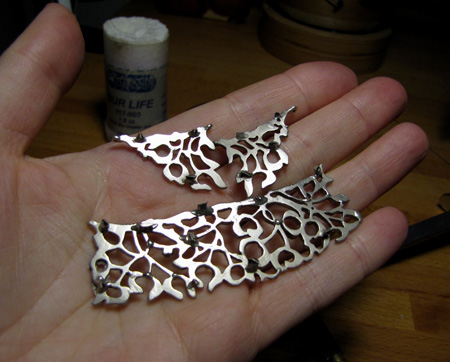 This is what the backside looked like right after casting. You can see there were upwards of 20 sprues (little leaders that bring the molten metal into the piece) to help ensure proper fill. You only get one shot at the casting; if it fails, you have to start all over again from scratch. Stress is involved.
All polished up and assembled!