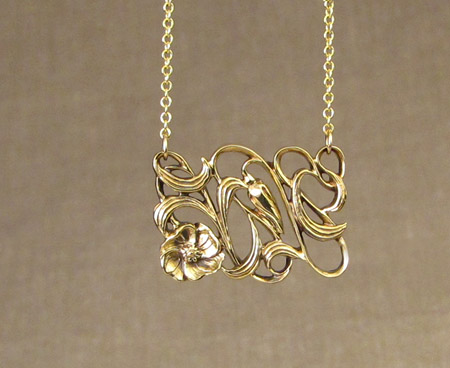 This is a second pendant I carved a bit back, but finally had the time to finish up and complete into a necklace. This is a limited production piece I can make to order (18K, 14K white, yellow, or rose gold, chain length, etc.). The pendant and chain are both 18K gold. The design is based off of an old Art Nouveau embroidery I saw a long time ago.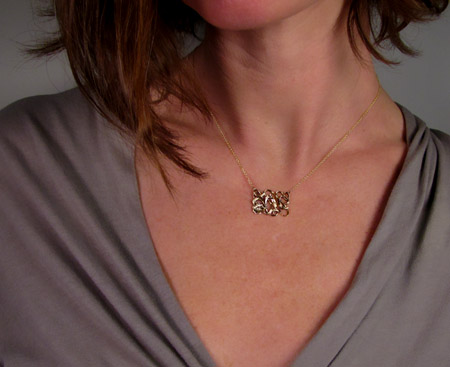 Some more pics after the click: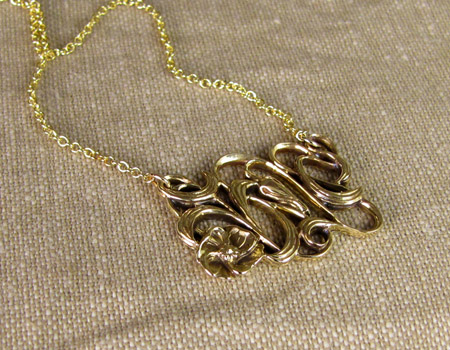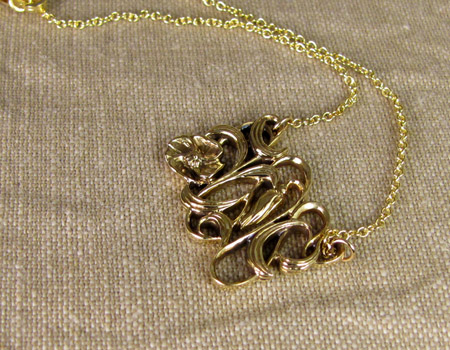 I'm pretty sure my camera was focusing on the nubby fabric rather than my pendant. I need to have a talk with that camera.