One more pair of one-of-a-kind 18K earrings with rose-cut diamonds & pearl drops. The diamonds are both around 1.15 carat each (6mm in diameter) and the pearls measure approximately 11mm x 16mm. The black diamond has a white semi-baroque South Sea pearl, and the peachy pink diamond has a Tahitian pearl. I was so excited to get these guys together!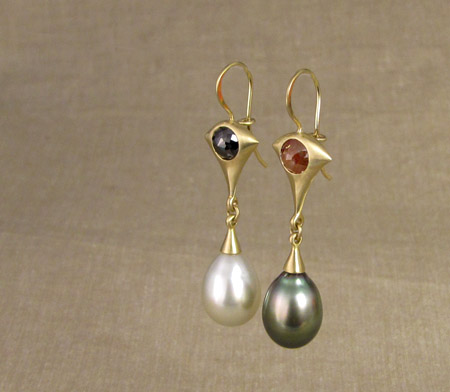 It's hard to see in this photo, but I made little hook keepers on the backs of the earrings so that the ear wires tuck securely on. (I have another photo of the backs of them below.) Also, note the new earring photo set-up: magically floating earrings!
MORE PICS: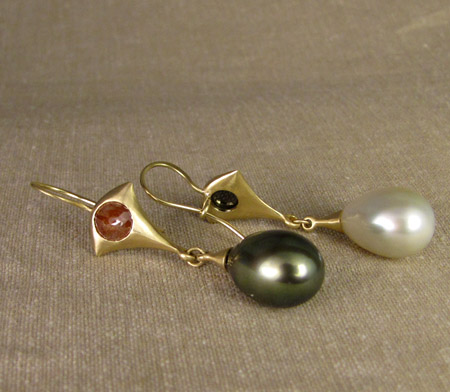 I LOVE the color of peachy pink diamonds! The Tahitian pearl has nice teal overtones as well.