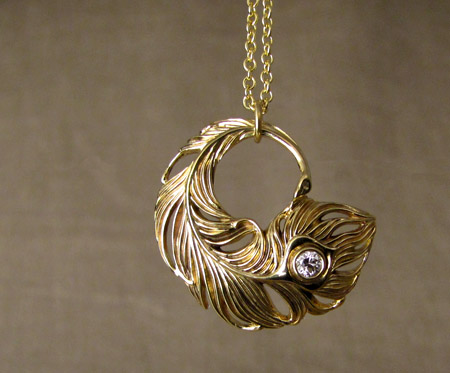 I love this new one; peacock feathers are hard to resist. This is a new piece I designed that can be customized in a few ways: white gold, yellow gold, 22K!!, a colored stone perhaps? A baroque pearl drop? Or maybe a little faceted diamond drop? I have a gorgeous little champagne faceted diamond drop for whom I've been looking for a home…
This one above is 18K yellow gold with a vintage 3mm (.11ct) Old European cut diamond (on an 18K, 18″ chain). This is currently available right now for the next few days, and then I'll bring it up to the shop in downtown Portland. I can, of course, make a customized piece for you with any of the above alterations I mentioned (or not!). Send me a note: cheyenneweil@gmail.com .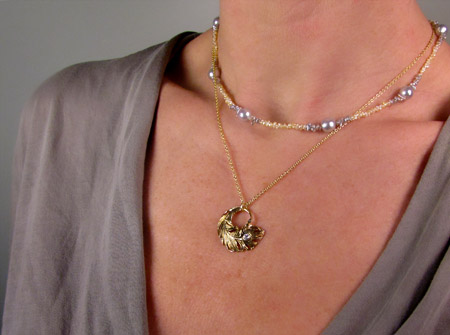 The necklace I have this with is a Tahitian & South Sea keshi necklace with larger round silvery Japanese baroque akoyas (pretty unusual color for akoya pearls). The creamy ivory color contrasts so nicely with the silvery blue.
More pics after the click: