Does that mean that it's now spring? The plum trees around here think so.
Some springy images from last year's photoshoot. More info & pretty pics after the click: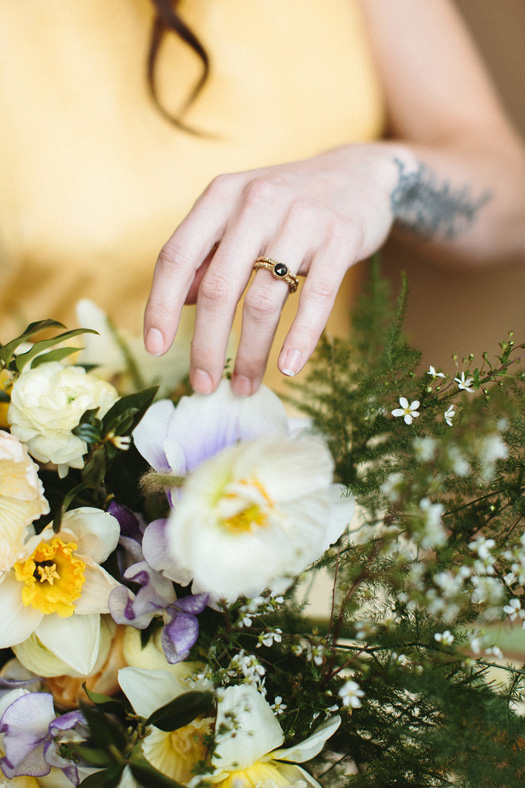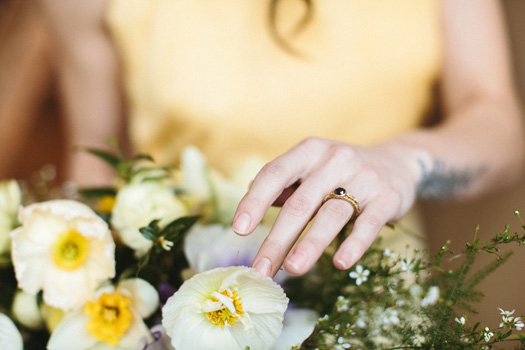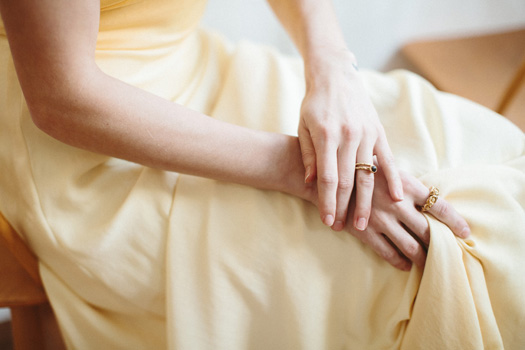 The pieces she's wearing:
One-of-a-kind Tahitian & South Sea baroque drop earrings with diamonds, 18K. These are for sale as of this post (just not yet listed in my shop); send me an email for details.
Victorian solitaire & band in 18K with 1ct black rose-cut diamond.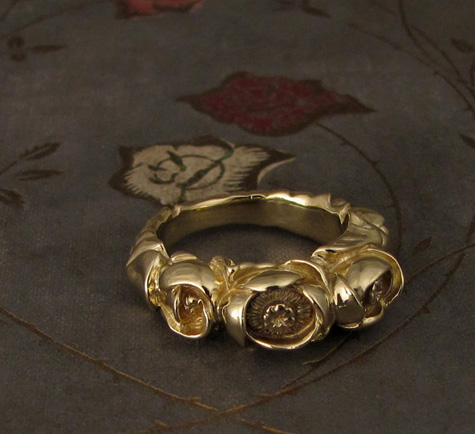 Hand-carved Pond Lily Ring in 18K. This is also a ring that I can make custom—and one of my absolute favorites. I just don't yet have it listed in my shop. You can just email me though if you have questions about any of these pieces.
Photography – Love Lit Wedding Photography
Florals – Kailla Platt
Dressmaker – Diamond Sea Bridal
Cake – Dream Cakes PDX
Styling – Fern & Grace
Planning – Kathleen Elam
Papergoods – Cotton Flower Press
Model – Elderoak & Thorn (Maja)
Videographer – Glitch Films
Jeweler – Dude! I'm the jeweler!