Diving Mermaid pendant in 18K with a flurry of little diamond 'bubbles.' She was a fun one to carve.
I initially finished her out with a bright polish because I forgot that the customer preferred more of a satin finish.. I can't decide which I like more. The satin looks really nice with the detailed carving.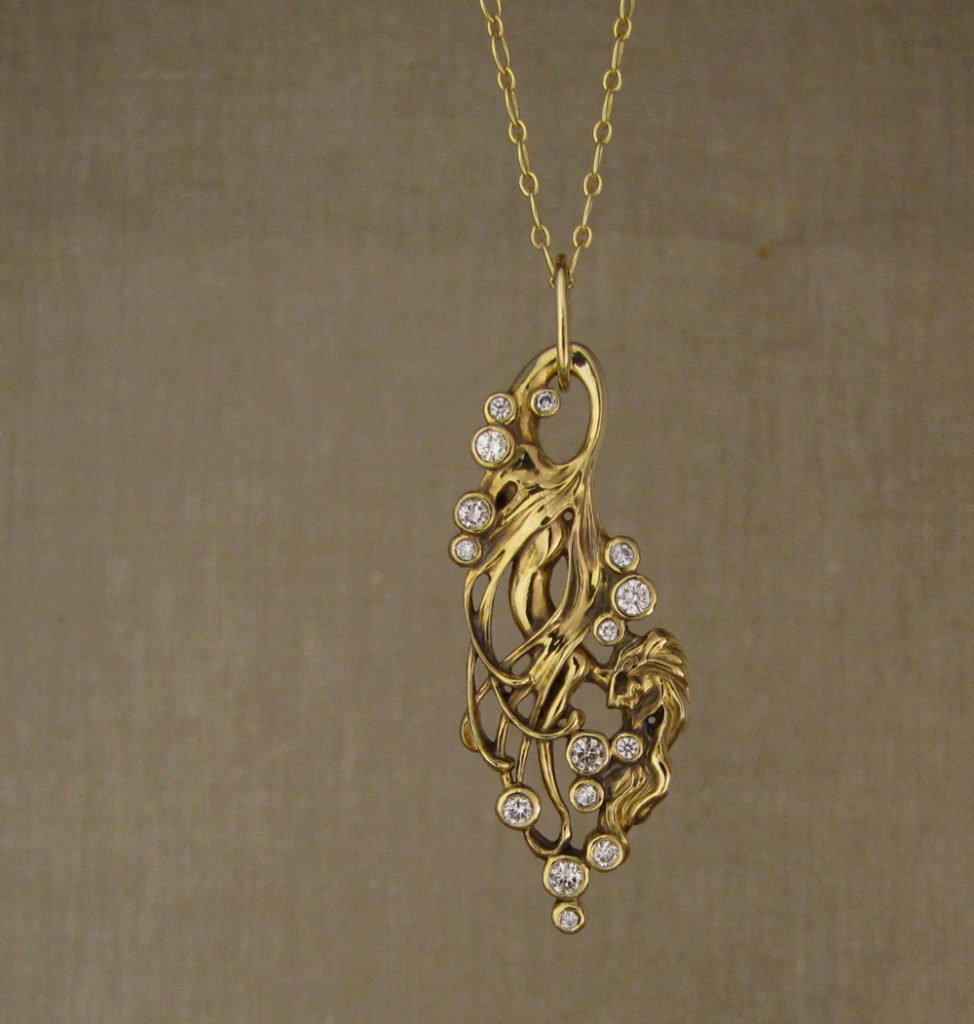 And the backside. Just a simple bright polish with a tiny bit of outline definition to give her a little something-something.