Custom wedding bands with a Rose (with a little honeysuckle) and Honeysuckle (with a little rose) motifs! 18K yellow gold. These turned out so lovely! It's hard to go wrong with these flowers.
Many more photos after the click:
I went a little heavy on the patina initially, and ended up lightening it up a touch before shipping them out. It does make the design really show up in the photos, however.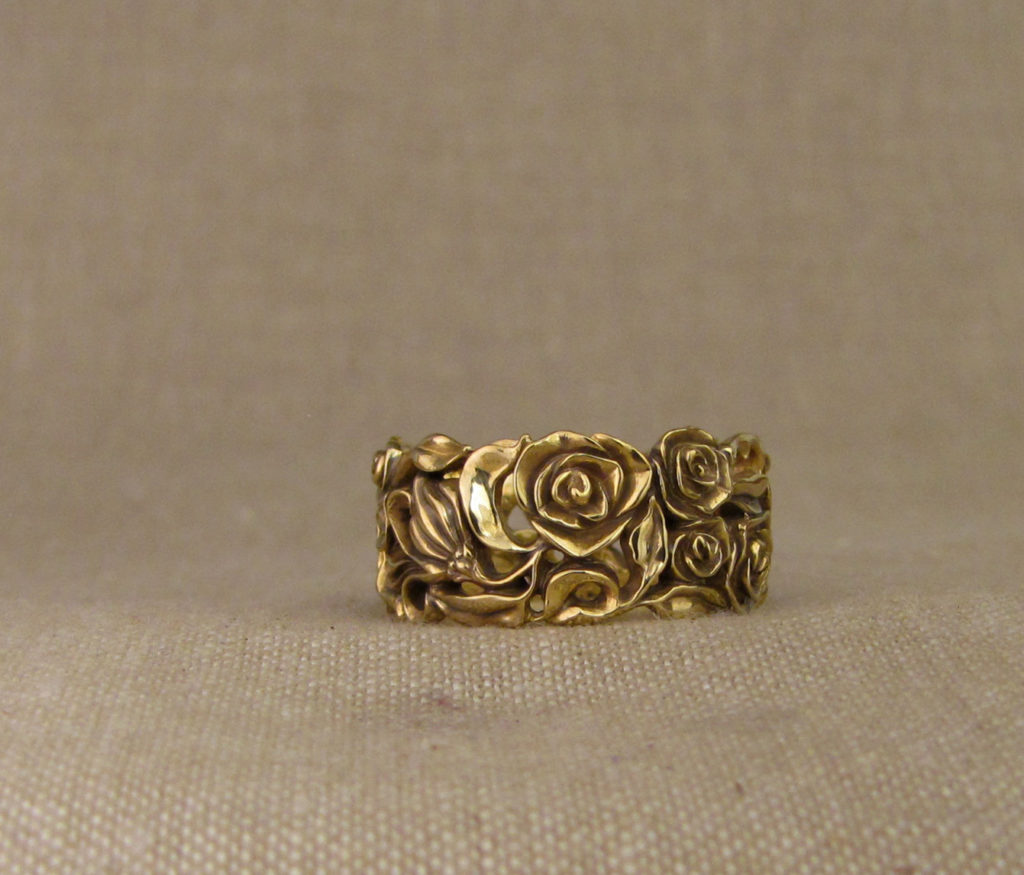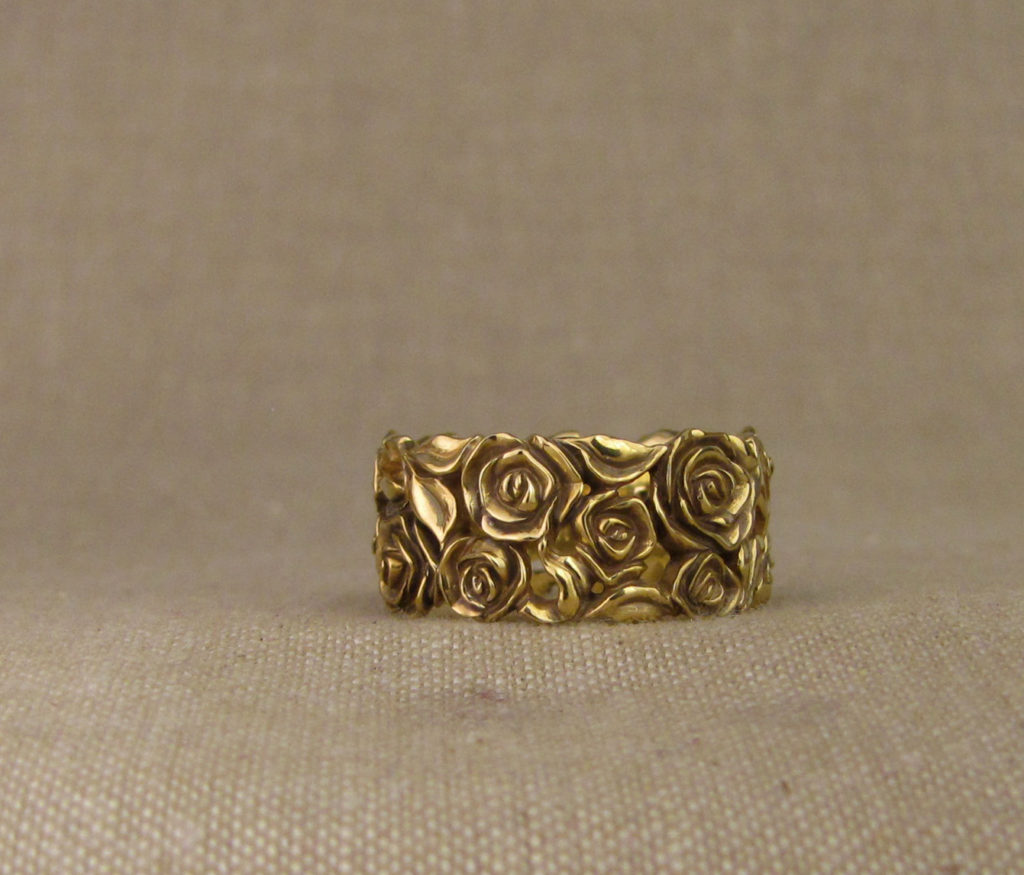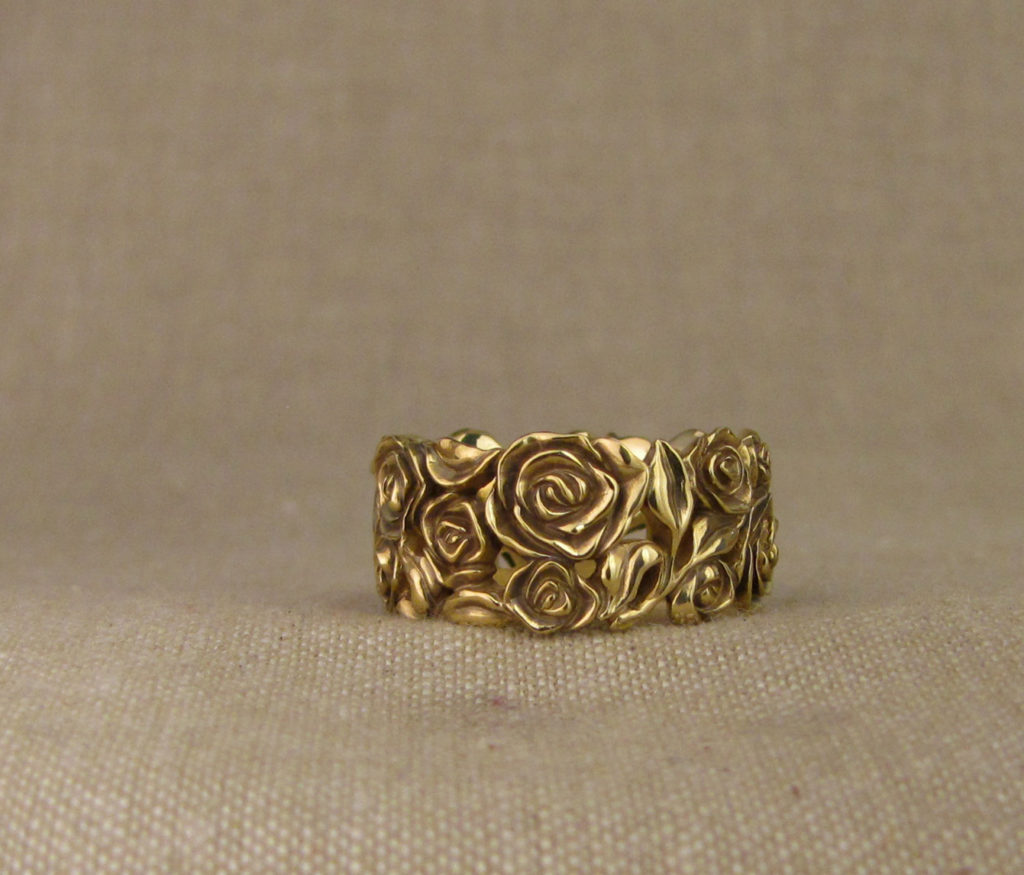 The rose band was 10mm diameter, and the honeysuckle band was 8mm.