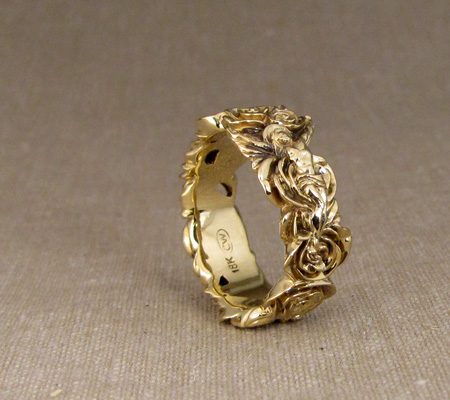 Tiny figure of Jesus surrounded by ten roses; 18K gold. The ring measures only maybe 8-9mm in width, so that is one wee Jesus. This was an extremely challenging ring for me to carve, mostly because the figure is so incredibly tiny. I felt at times like my eyeballs were going to pop out of my head. I think it turned out really well. Human figures are really fun to carve, and I need to do more soon.
More pics after the jump!
I am not a religious person, and so I wasn't quite sure where to start initially, but luckily over this past summer, I was in Europe and put myself on crucifix lookout (right?). And lo, had I come to the right place. Of the many zillion I spotted, I liked this one from a church in Olomouc, Czech Republic; I thought he looked kind of Pre-Raphaelite. I based my Jesus on him.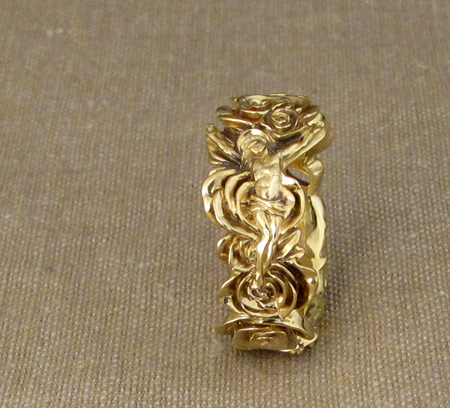 None of my photos really got a good angle on the face. I actually managed to get something of a face on him though.