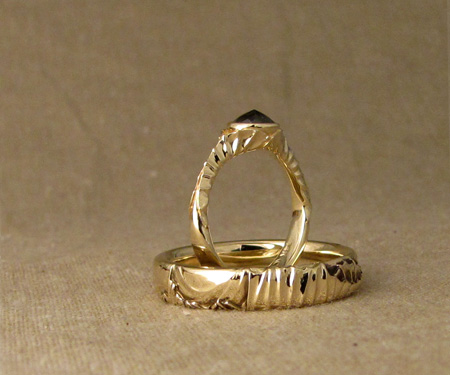 Strandbeests are giant, lightweight kinetic sculptural animals that creator Theo Jansen builds on the beach. They are propelled by the wind and move with an aliveness that is fascinating and also extremely eerie (video). I like to think that these giant creatures roam the Northern beaches until the wind and weather beats them down into a pile of twigs and bits of thread, but I assume they are eventually dis-assembled or moved to museums or something.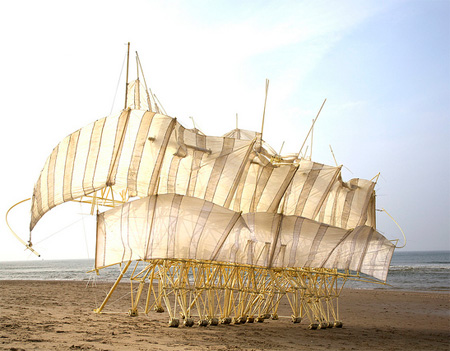 I'm not cool enough to make a kinetic ring that cruises the strand, but I used abstract elements of the strandbeests' sails and architecture to create a pair of wedding bands: 14K gold with a deep cognac rose-cut translucent diamond. I think they turned out pretty cool! (more pics after the click )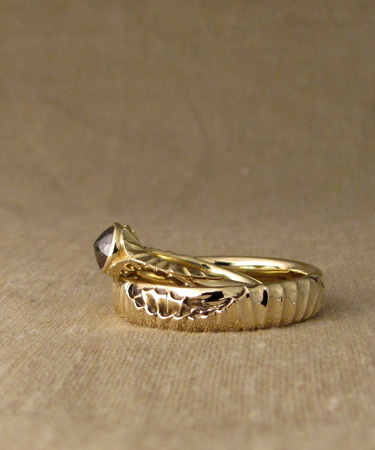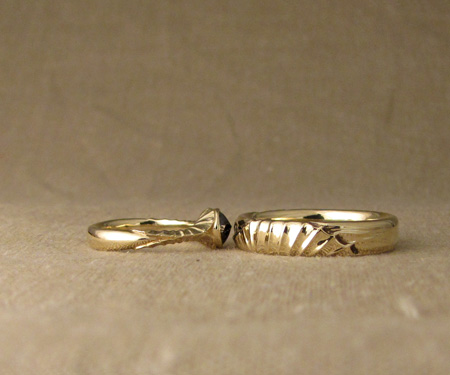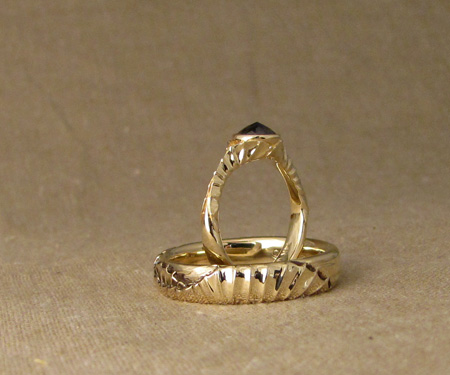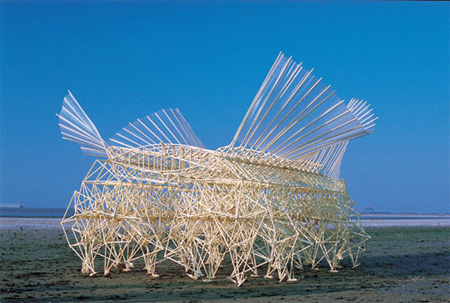 I bet Theo Jansen goes through a LOT of zipties.