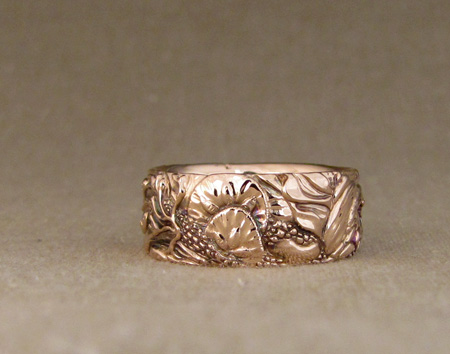 Oh hello! Did summer happen? Because I can barely remember it for the blur of activity and happenings and craziness that consumed it (and me). We had tons of family come visit us, went camping about fifty times, basked in the insanely hot (for Portland) weather, and it pretty much took me twice as long to get any of my orders completed. My clients were extraordinarily gracious about my slowness (thank you!!). On top of it all, we moved both house & studio across town to cut down on commutes. I can't believe how much crap we have, and yet we still have to go to the store to buy things like a trash bin for the bathroom.
On to more interesting stuff: here is a ring I finished a couple of months ago. 14K rose gold tidepool-motif band with anemonies, a sea star, rockweed/seaweed, a hermit crab, sand dollars… I had so much fun carving this ring.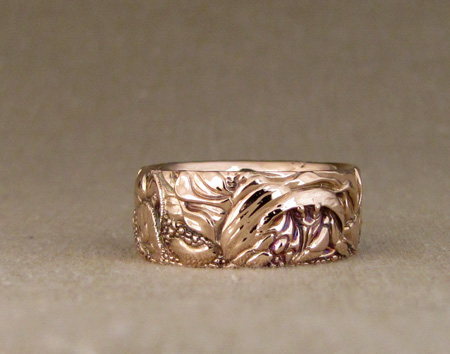 More pictures after the click!