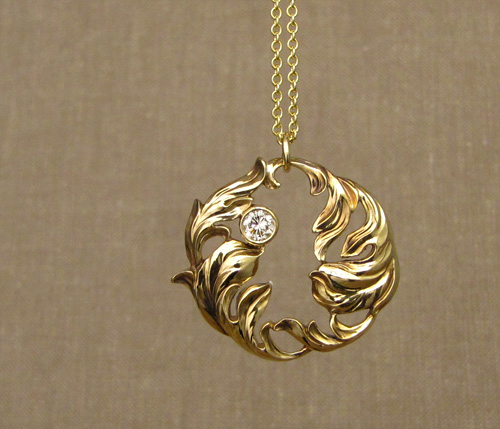 Hand-carved pendant with a swirl of feathery Rococo-style leaves. I absolutely love carving free-form pieces like this—not so much that the overall shape/design is free-form, but more the detail and contour on each leaf, which I just kind of got to make up as I went. It's in 18K gold with a 1/4 carat diamond dewdrop. Or maybe a moon rising through a break in the trees. I keep changing my mind..
Bunch more photos after the click: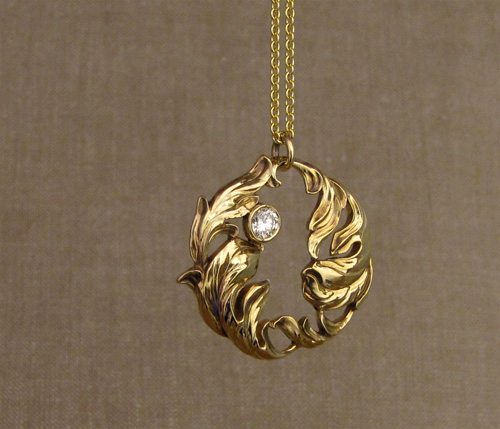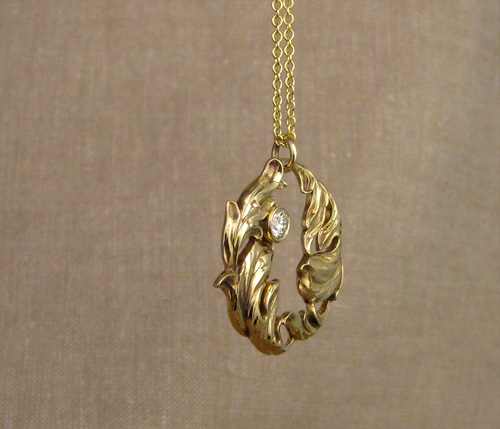 I carved it with the idea that it could be customized in a few ways: bezel-set stone or no stone (or add a couple more stones here and there), OR I made it so it might accommodate a drop of some sort, diamond briolette or pearl, for example. But still be balanced and beautiful even if it had no accessories.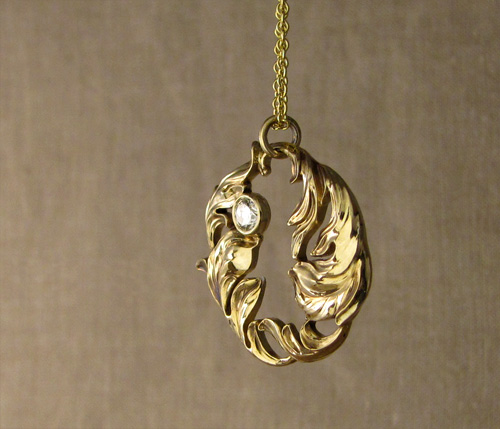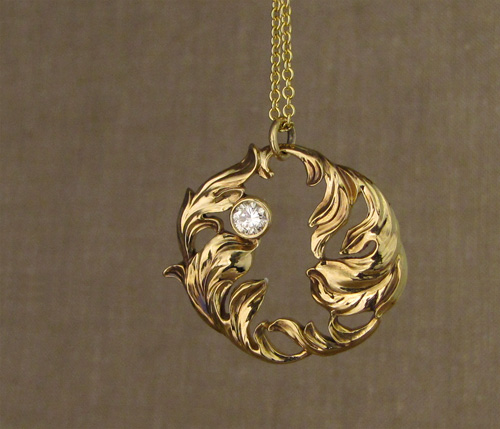 Honestly, it's hard to imagine it better than this version though. The buttery 18K is perfect. The diamond dewdrop is perfect.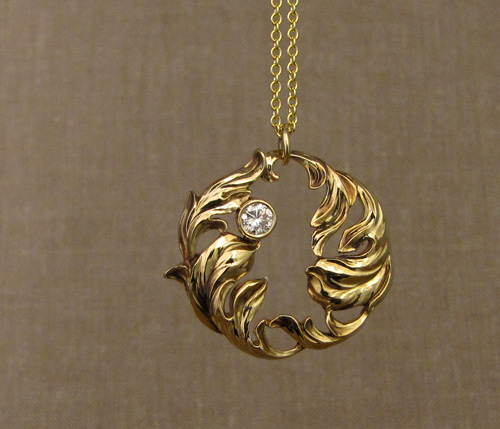 (Or moon.)