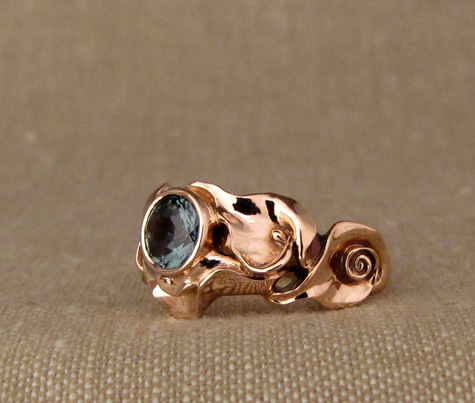 Hi all!! Gemfix.com (an awesome gem cutter) is having a design contest for pieces using their stones and I entered my Calla Lily ring, which features an .88ct Montana Sapphire. Please go vote (for me!!)!
Go HERE for the gallery of pieces in the contest. You get one vote only.
Unfortunately, my photo does not do justice to this stone; in order to get a decent pic of the metal without too much reflection, the stone can suffer. However, I did get a kick-ass video of the stone outside in my garden; it's well worth checking out how vibrantly different the stone looks compared to my studio lightbox..
Couple more photos below of the ring.