18K yellow gold and diamonds!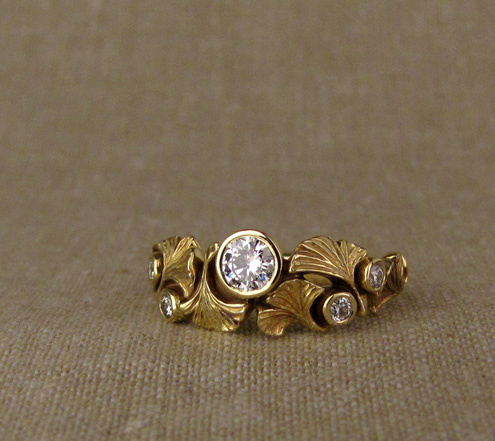 For this one, we went with a gorgeous old silky Burmese Ruby and upped the size of the side diamonds by a smidge. 18K yellow here too.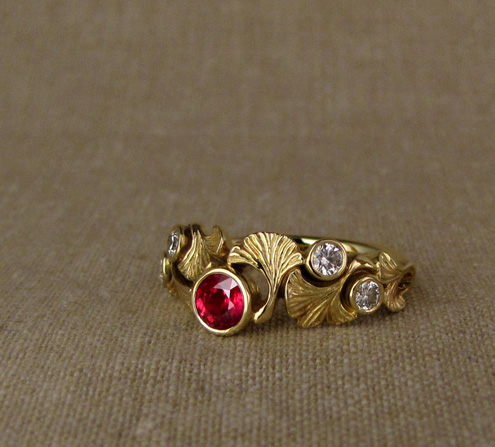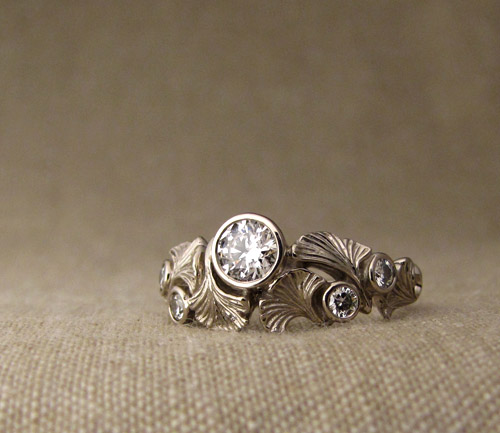 This version is using a full 1/2 carat diamond (a little larger than the original design, which is more like 1/4ct). I adjusted the leaf shapes & sizes a little to make sure the larger stone looked right in the setting. This one is 14K white gold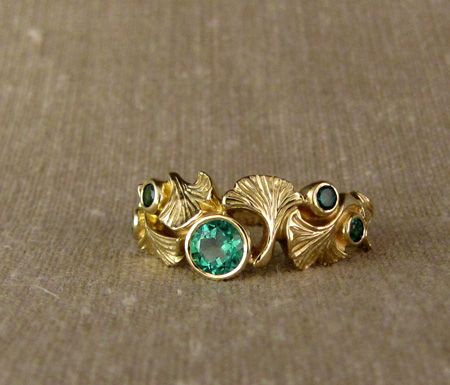 Here's one with all emeralds. I'm sorry the side emeralds photographed so dark in my photos; they were nicely matched with the center stone in actuality. 18K yellow gold again.