This ring is the result of a collaboration with the lovely Shan Adams! The design is a reproduction of an antique Victorian double-snake ring, and the one pictured is the first we made using a client's gorgeous rose-cut diamond. I carved the shank part of the ring & Shan, who specializes in Georgian-style cut-down collet settings, does the mounting.
We can make these custom with your choice of stone & metal; just send me an email (cheyenneweil@gmail.com) and I'll get you the details.
More pics after the click!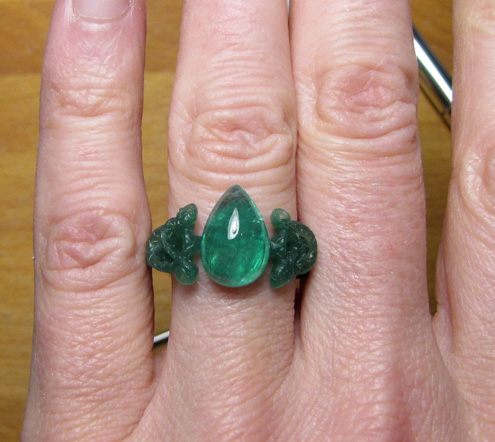 Just an emerald I have lying around (la di dah).. I think it would work quite well in this ring!
Or this one: a cool orangy-red rose-cut diamond! This would look pretty great in a nice saturated 18K yellow.