Epic Preening Swans ring! 18K gold with a bit over 5 carats of steely gray rose-cut diamonds. Hard to tell in my still photos, but rose-cut diamonds like these are total glitter-bombs.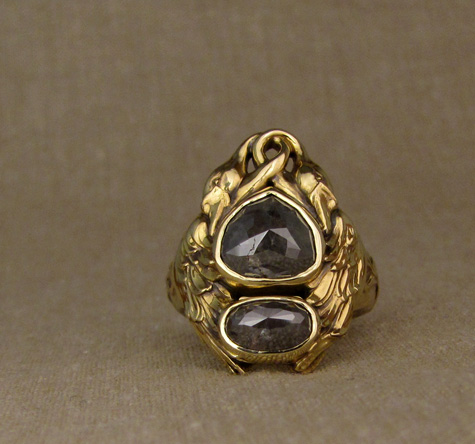 I took about a billion photos of this one, including a bunch of it as I carved. Click the extended link for the full montage: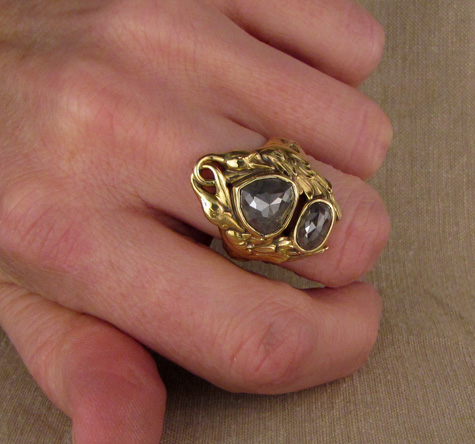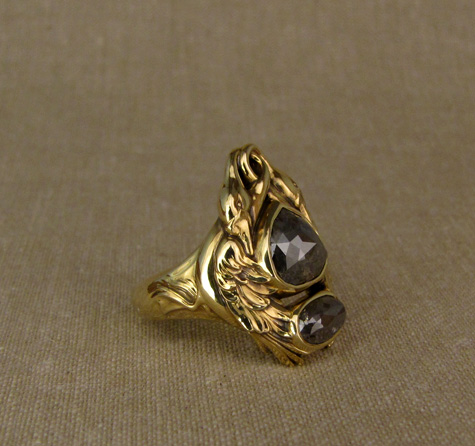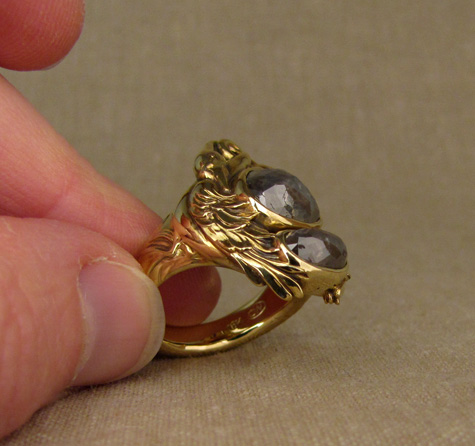 I didn't notice until after I took all these pics that I had a dot of polishing compound still stuck to the ring. Dangit!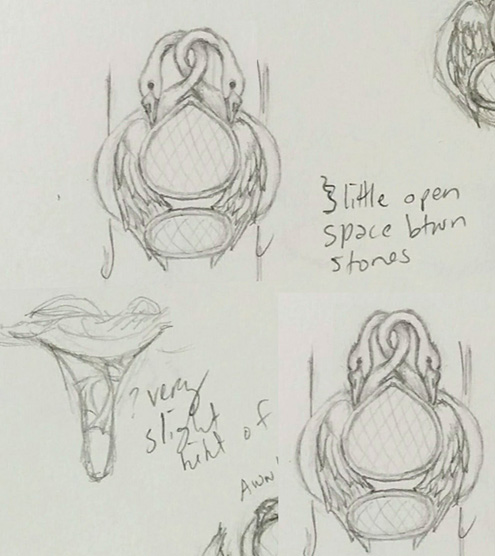 Back in time!! The original design sketch. We went with the lower right version.
Here's what I start with: a chunk of hard green wax.
Saw off a piece and start hacking at it with an exacto knife and a rough file. Looks pretty gnarly.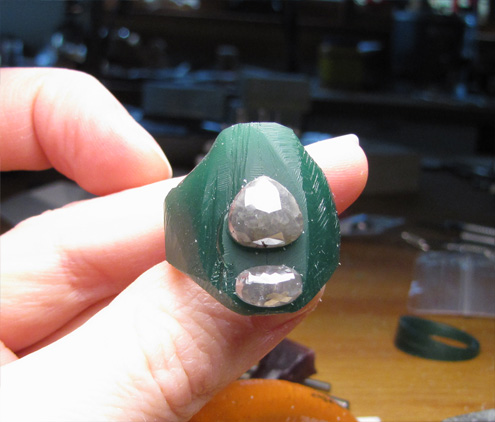 Now I have to start making it ring-like. I bore out the inside hole to the appropriate finger size and bring the profile down to a manageable thickness. Do a little rough shaping. Get some diamonds on there..
Smoothed out for sanity's sake, bezels roughed out.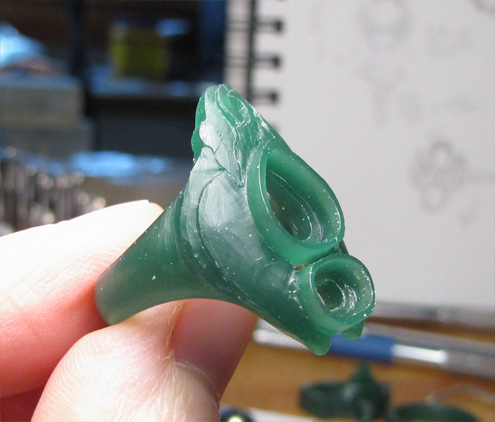 Crudely scratch in the basic design.
Giving it some shape..
Oh hey: Starting to look like I meant it!
Fits!
Refining the shape more; giving the feathers a bit of movement.
Final details: the finished wax before casting.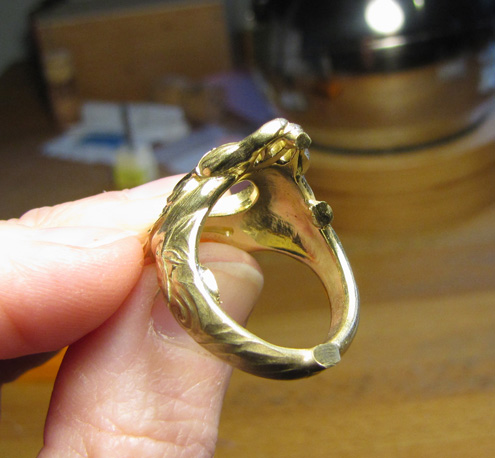 ..And fresh out of casting with the sprues nipped off.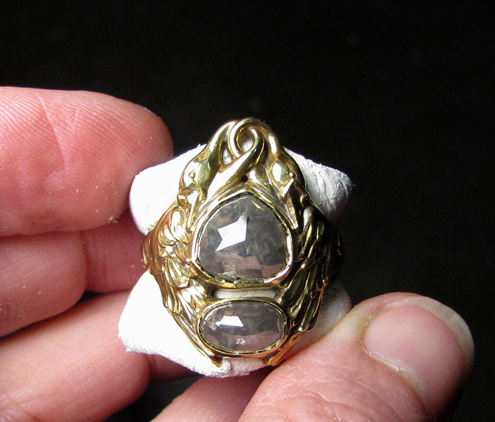 Stone setting: I use a white hardening putty to hold my rings in my vice while setting stones. Keeps the gold from getting marred by the vice jaws. This is right after I had set the diamonds so the bezels are still all hammer-dinged up and need to be re-sanded and touched-up.
Fin.