This was a commission for this incredible swirly tanzanite stone. My customer decided she would like to have a portrait of her horse carved on each side. I had never seen an Icelandic horse before (they have CRAZY hair!) and my internet feed is still full of google ads trying to get me to buy an all-inclusive vacation to Reykjavik, stable my horses at a local barn, purchase the newest in riding boots, etc.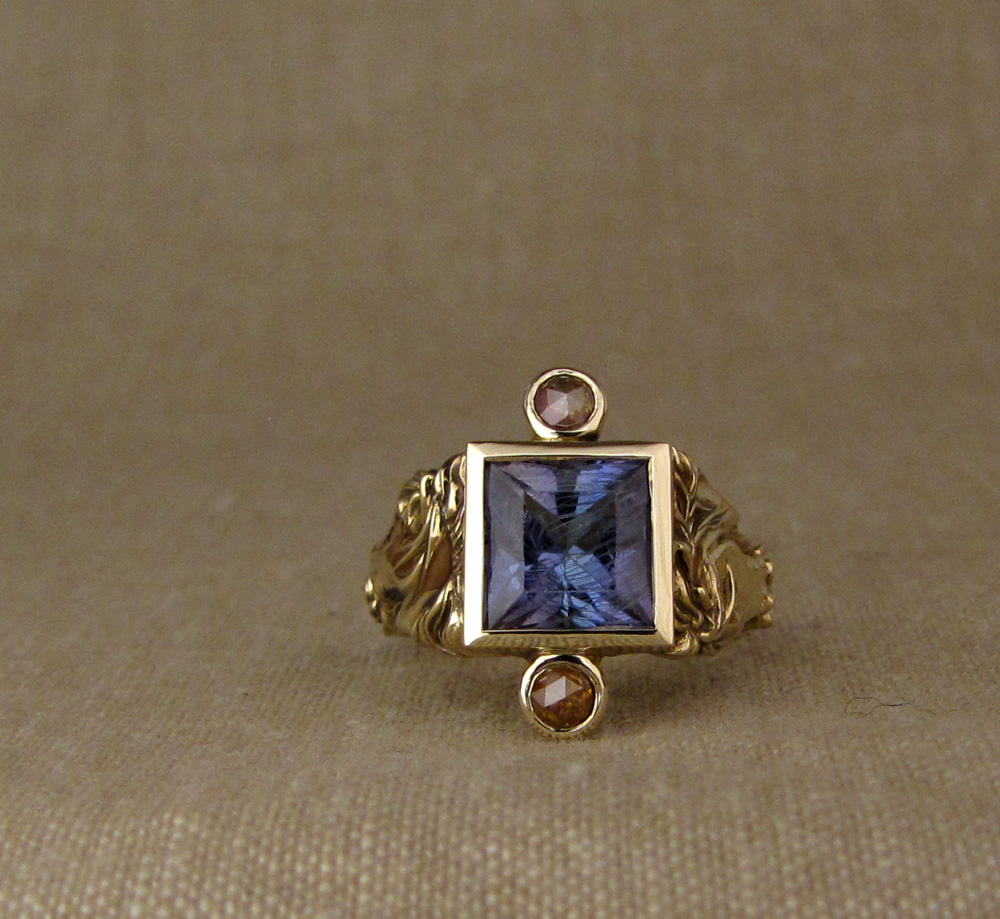 Check this stone out! The side stones are natural amber-colored rose-cut diamonds. I took about fifty million photos of this ring; please click through to see them..
First, a photo of the horse I was carving. Can you even believe this horse? It's quite possibly the most photogenic animal I've ever seen.
Seriously!! I can't get over it.
One side had a dahlia bloom.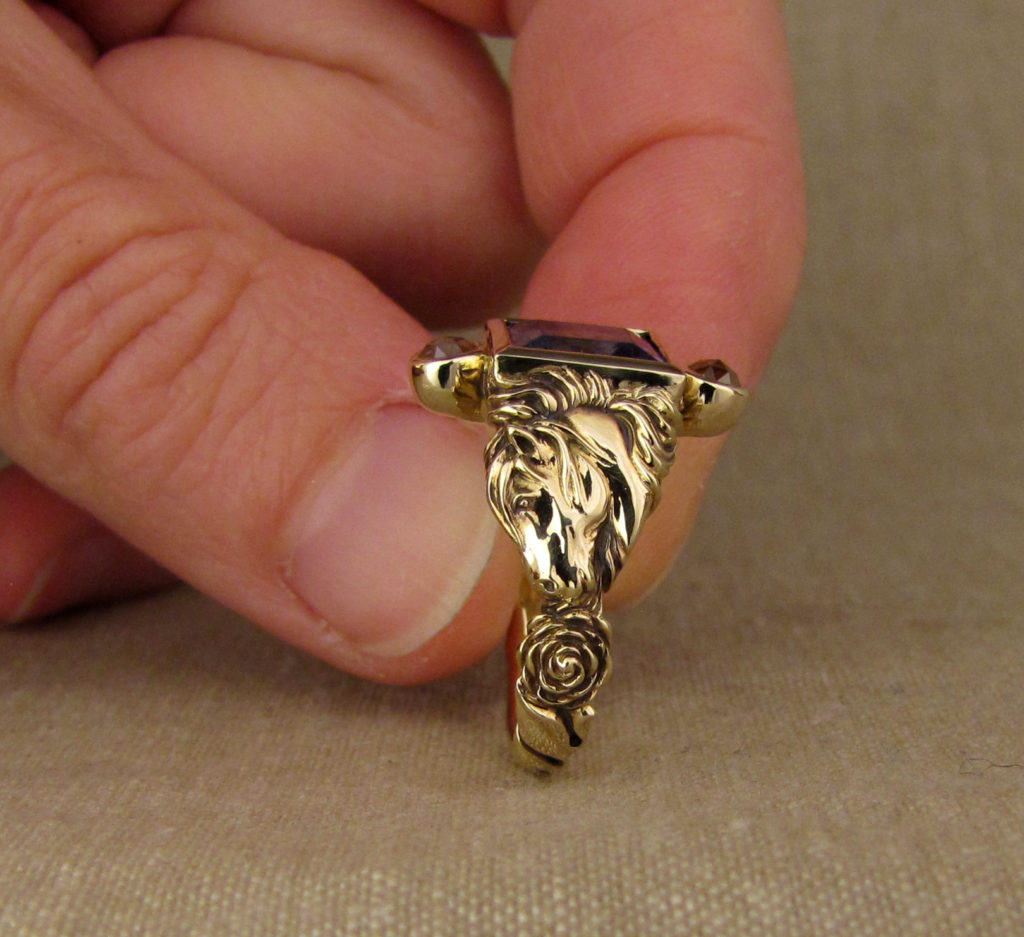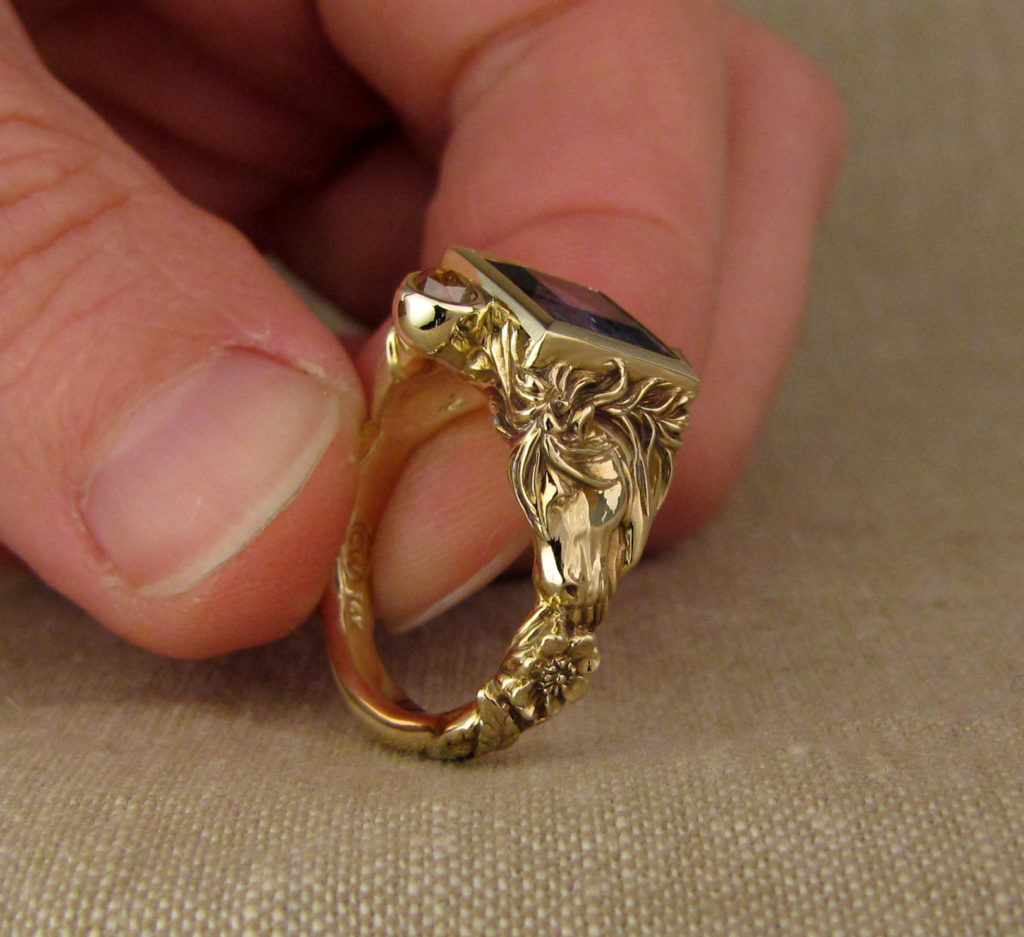 The other side had a Holtasoley, or Mountain Avens (the national flower of Iceland, in fact).