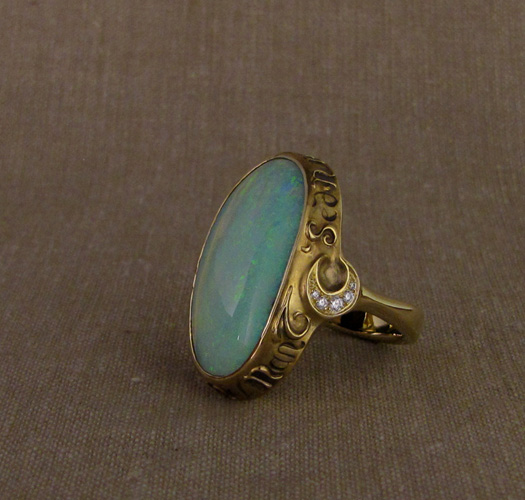 I can always rely on this client of mine to bring me the biggest and coolest opals to design pieces for, and this Australian boulder opal was no joke.
We decided to "go simple" on this one, you know, just a simple bezel setting, maybe a little action on the shoulders. I thought some detailing around the bezel might be cool since there was going to be so much bezel, so we decided to go with an inscription: "Astra inclinant, sed non obligant," which means in Latin, "The stars incline us, they do not bind us."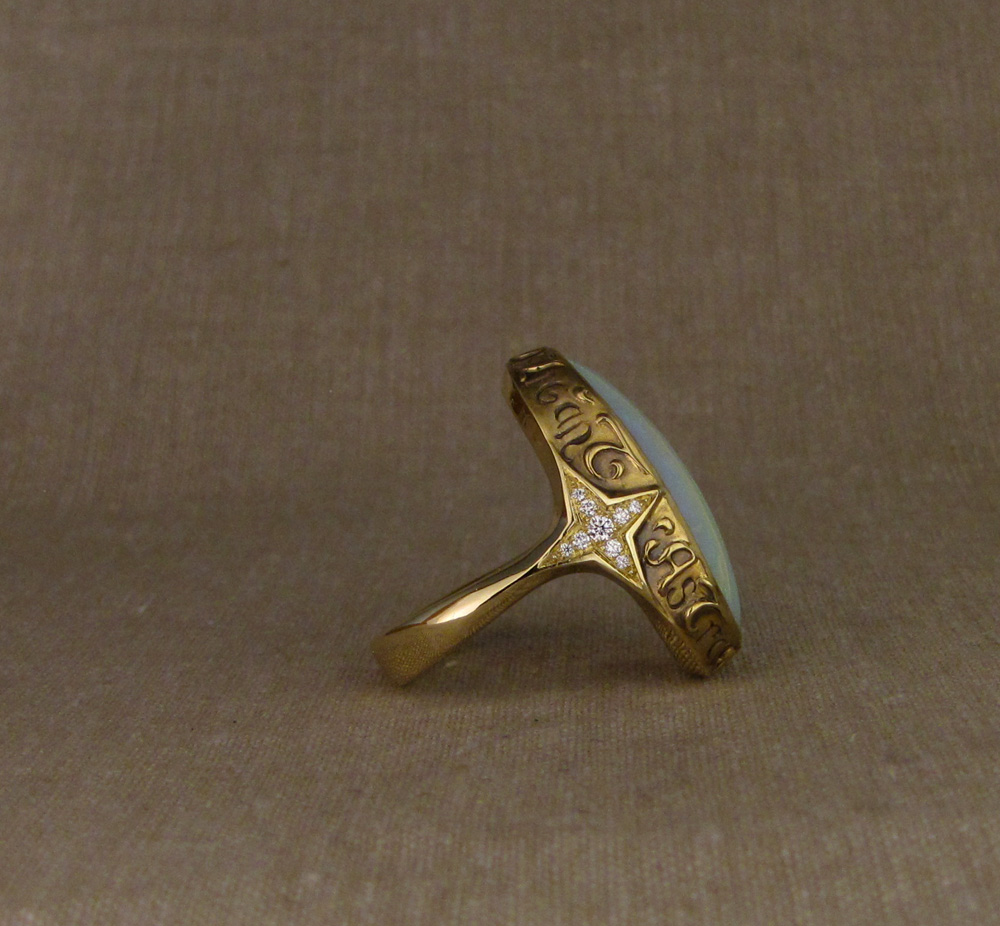 Just a veerry simple piece.
Turns out it's hard to stick to simple with such giant opal awesomeness in hand. (A frillion more pics after the click.)
(more…)