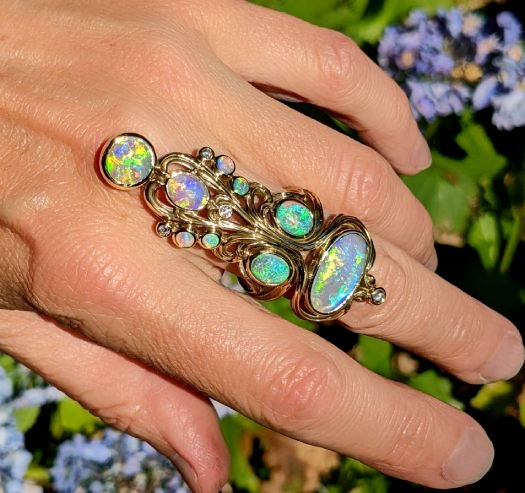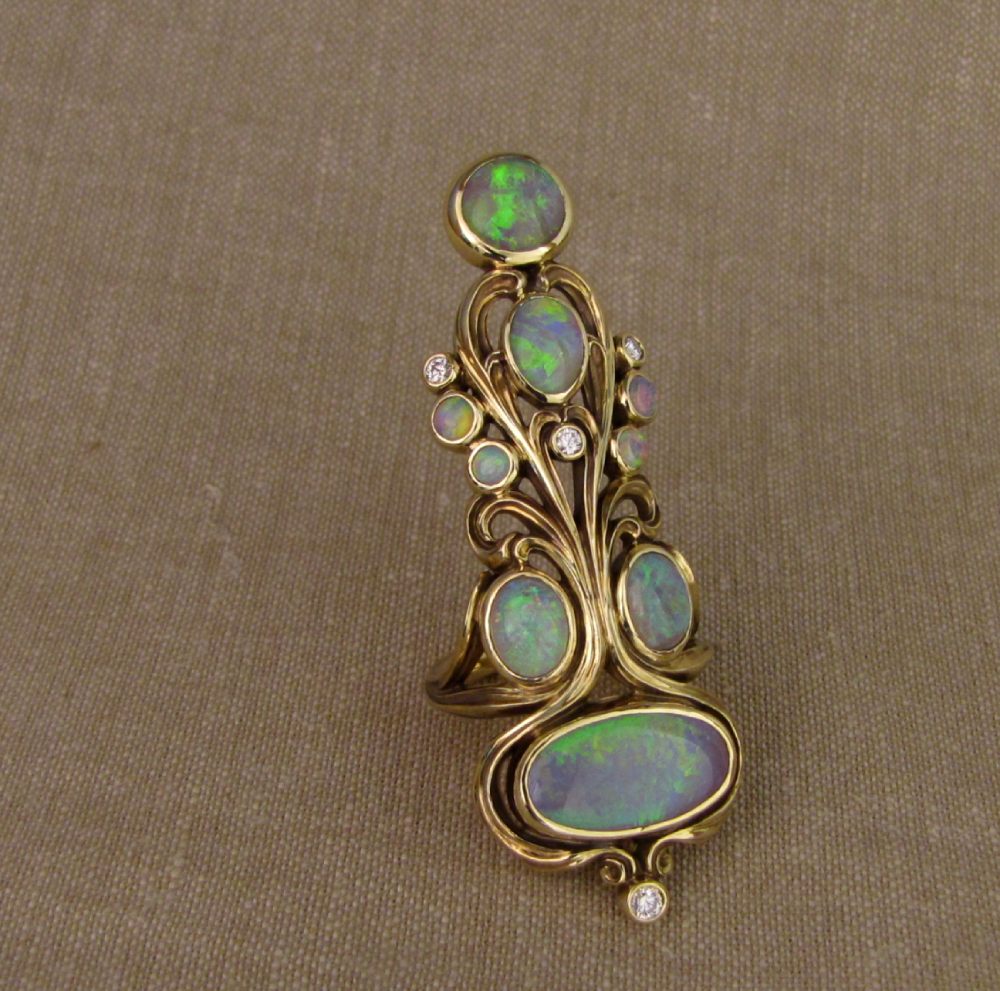 THIS INSANE OPAL RING!!!! This was an intense ring to carve and set and oh so very worth it!! 18K + Australian opals and diamonds. Please click through for more photos of different angles…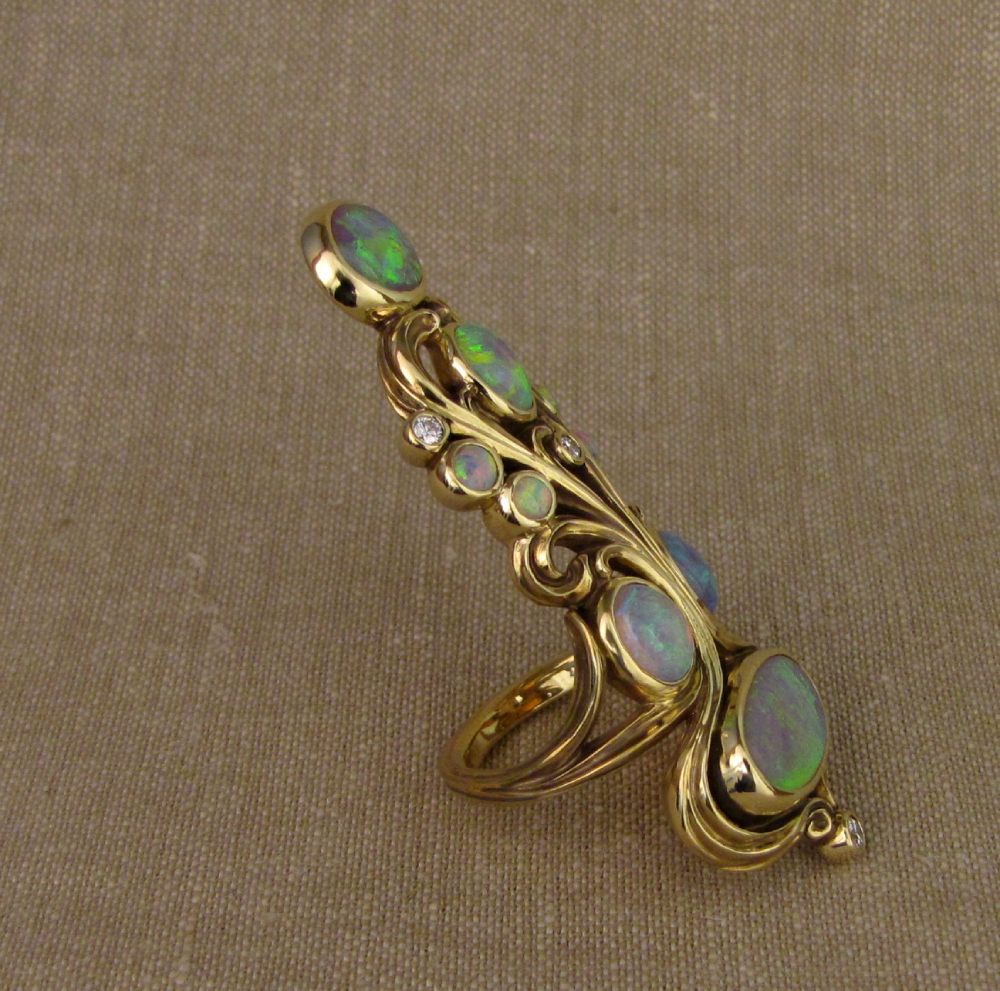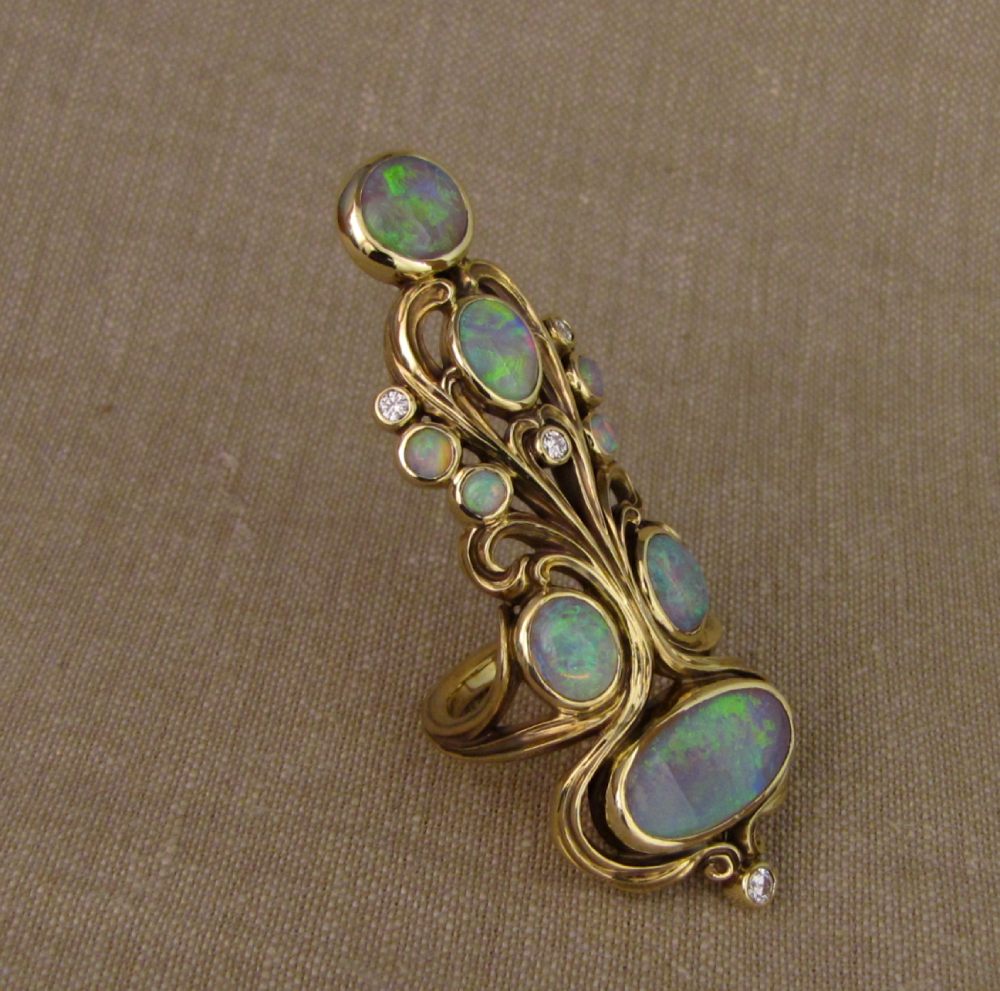 This ring is a re-creation of an antique opal ring my client loved. We did a bit of modification and tweaking of the design (the original had too much of a 'face' to it, for one thing), and once I started carving, I just kind of zoned out and went to town on the swirls and curves.
I have done a lot of tweaking to my photo set-up to make in order to capture metallic things without too many reflections obscuring the detail. Unfortunately, it really kills the fire in a lot of the stones I use, including opals. It did a really good job, I notice, capturing the polishing compound that is near-permanently ground into my fingernail beds…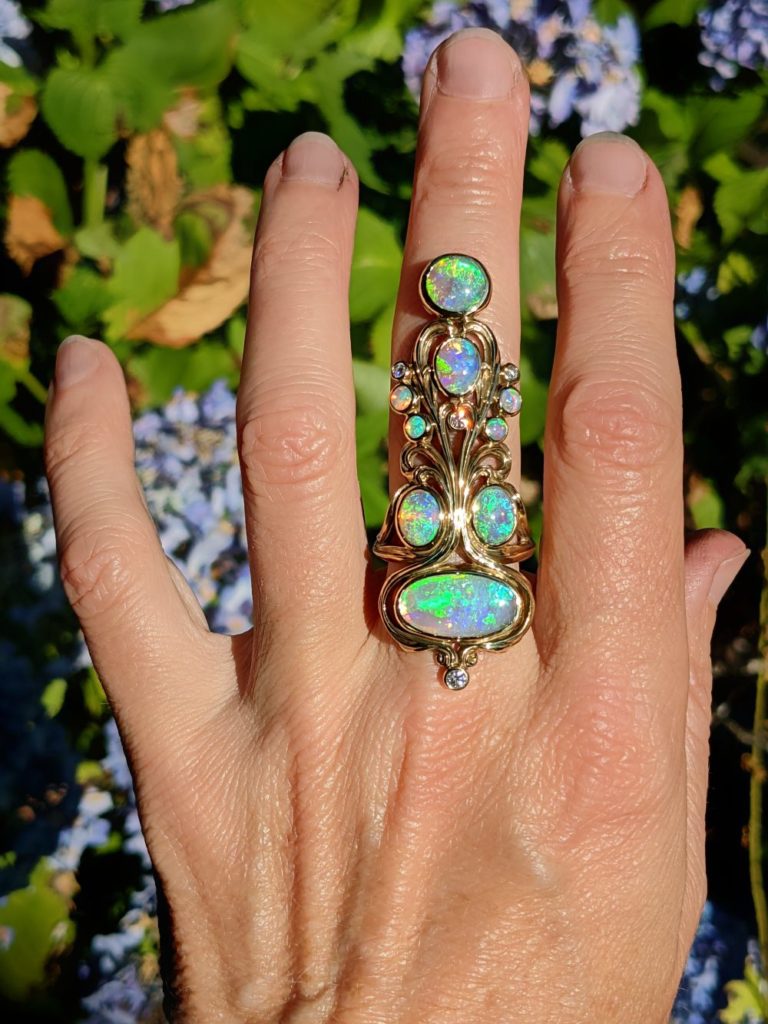 Outside in the sunlight, you can see better the color spectrum in the opals. They were kick-ASS!
The shape of the ring has a nice curve on the inside that lies against the contour of the finger and helps to keep the ring nicely aligned when worn. It's shockingly comfortable for such a long ring.