Pair of wedding bands with a primary Tanoak motif, plus additions of chanterelle mushrooms on the wider band, California poppies on the narrower band. Both in 14K palladium white gold. Many more photos below: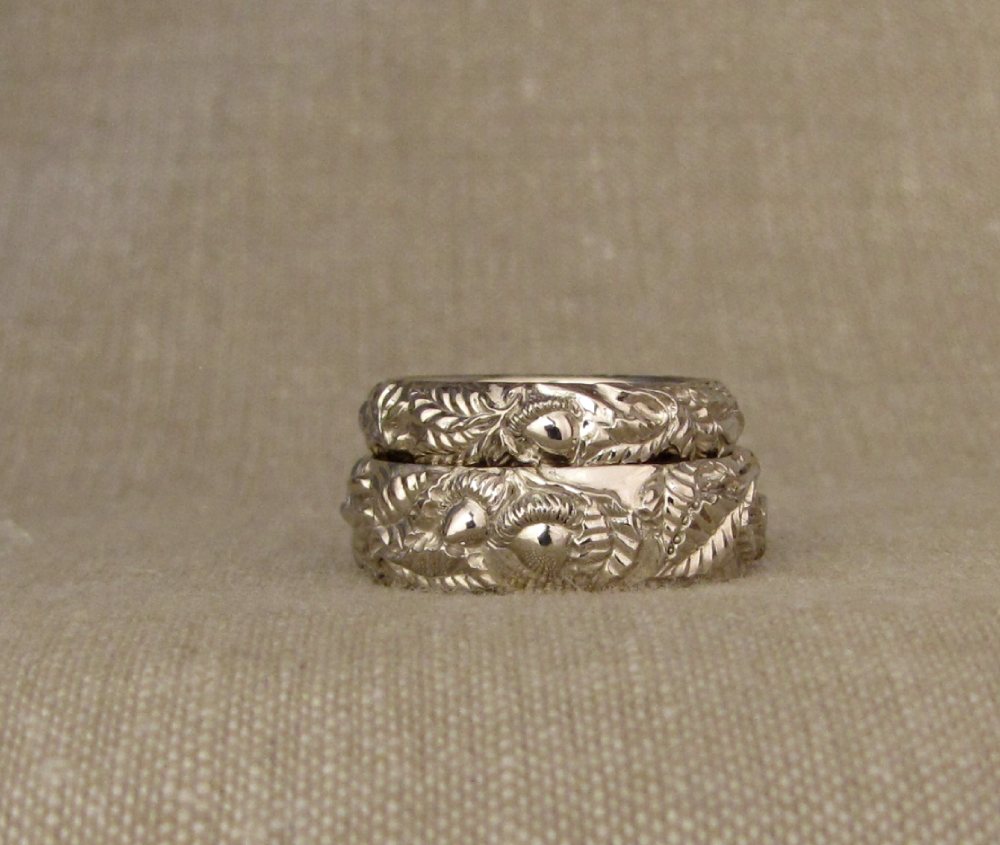 Tanoak acorns have more of a hairy 'cap' rather than a regular scaly one. Coincidentally, right before I was contacted to create these rings, I had been camping on the Southern Oregon coast and there were tanoaks everywhere. I didn't know what they were at first (we don't have them up in the mid-state to northern coast as much) and so had been checking them out. They were growing in force along all the roads in the recovering burn areas.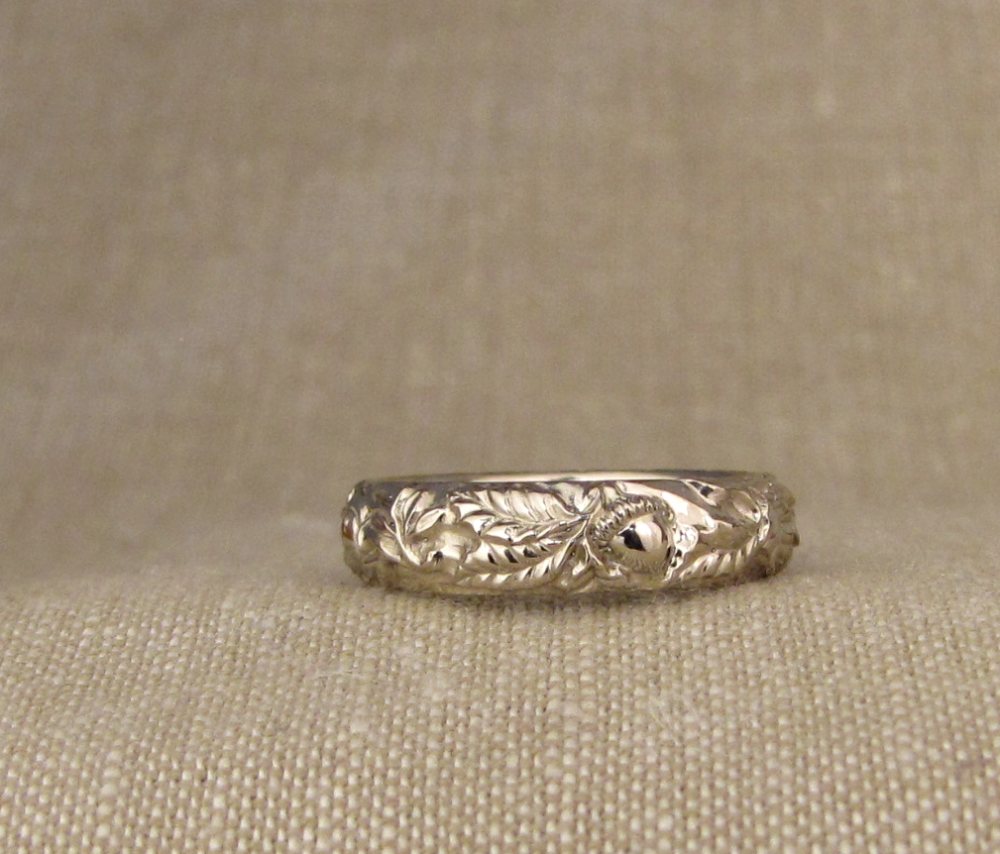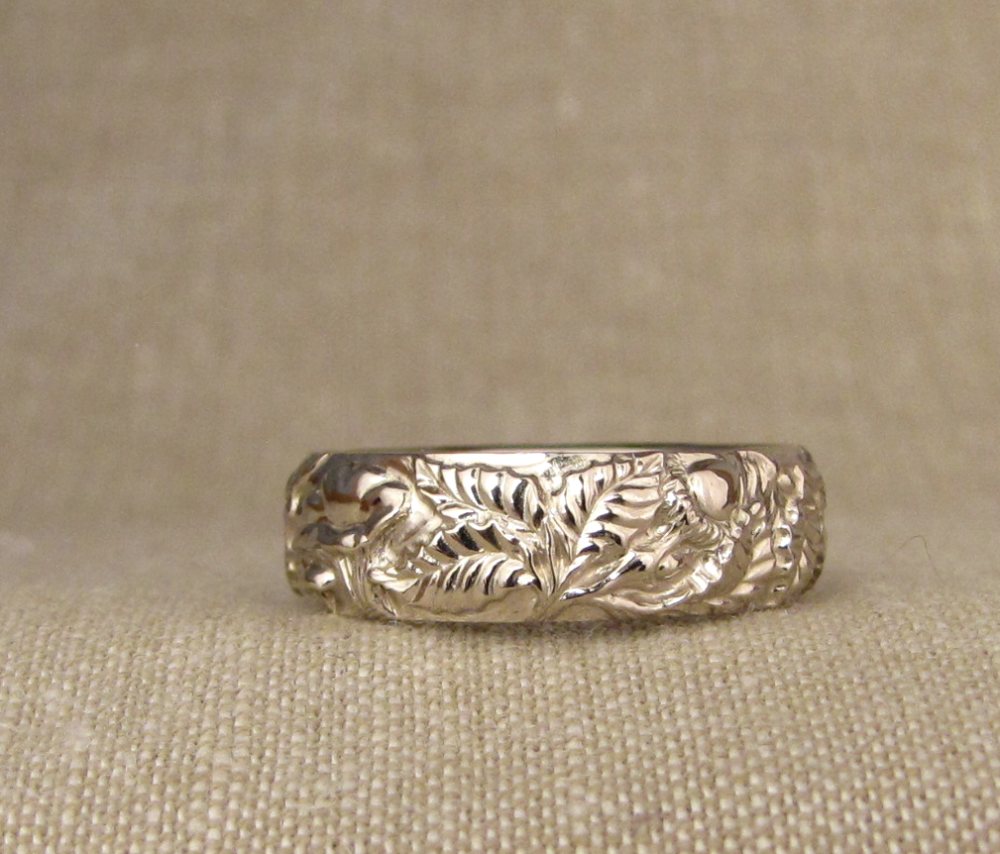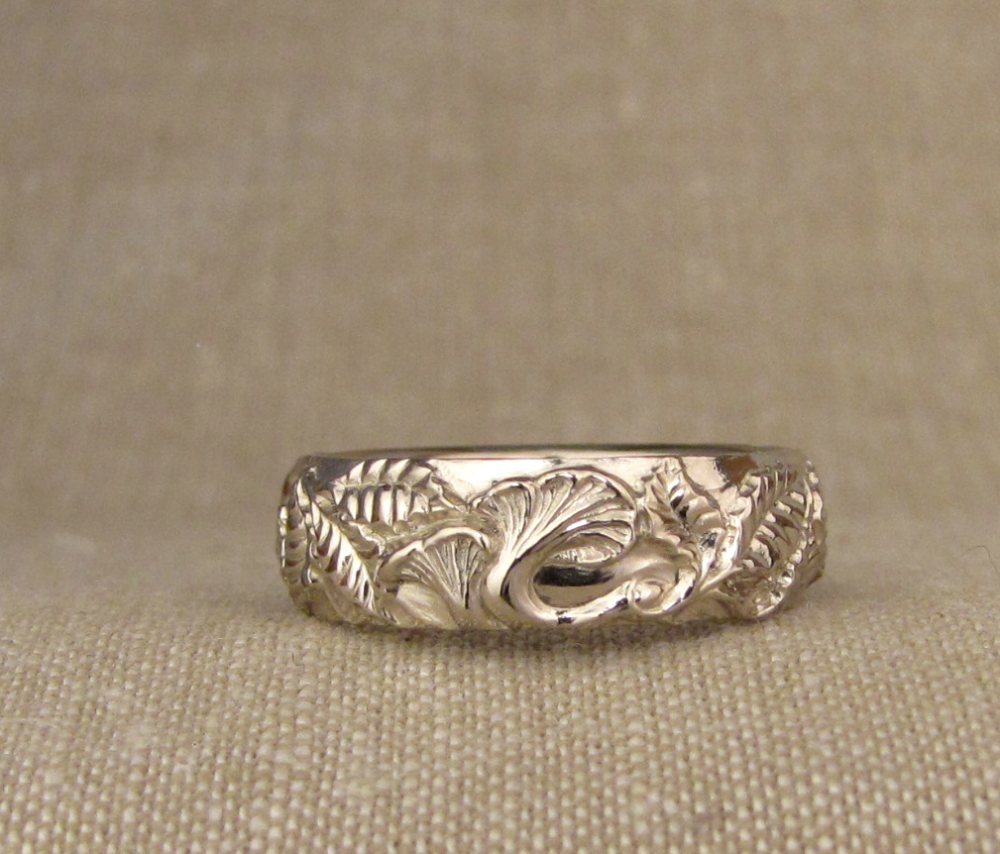 Chanterelle mushrooms are close to my heart: we go out every fall and collect them along the coastal range here. When it's a bonanza, we all go a little bonkers and come home with stars in our eyes and bagfuls of mushrooms. However, then of course we have to process them all, which is considerably less fun and involves a tedious process of dusting/washing off all the dirt, trimming and slicing everything up, then dry sautéing before freezing in portions). Totally worth it.